In the 1950s, skateboarding emerged from surf culture. The four-wheeled object was developed by surfers who wanted to dry-surf. The surfers added skate wheels under a wooden board and brought their surfing skills to the pavements.
Slowly but surely, a subculture of skaters began to emerge. Because of the rugged upper and Vulc outsole, Vans shoes became especially popular among skateboarders and BMX-ers. Because of this, the brand got more and more name recognition, and the sneakers were spotted all over California.
The brand became increasingly involved in the skate community and later added a skateboard to its logo. Vans sponsored various skate and BMX events and opened its own skate park in 1998. On the Vans website you can find the complete skate collection.
To celebrate the rich history of the skateboard and Vans, we have put together a top 10 of the coolest items from the Vans Skate collection, especially for our skaters. The items from this list are available on the Vans website. Would you rather scroll through the Vans Skate collection and website yourself? Then click on the buttons below.
1. Sk8-Hi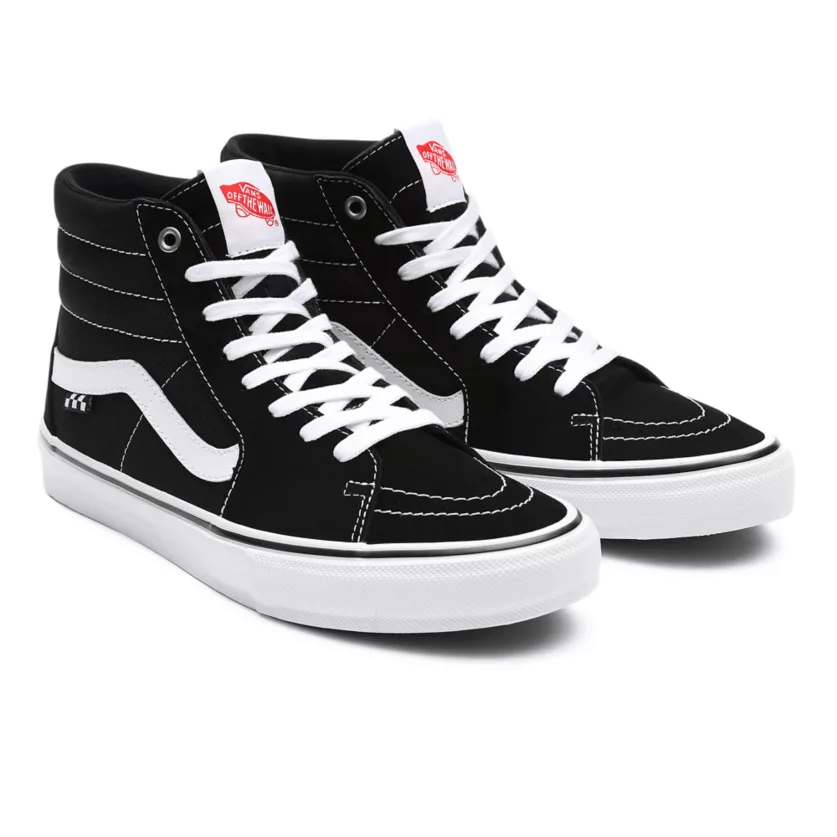 On the tongue you can find a white tag, on which the Vans logo is printed in red. Furthermore, the shoe contains a white midsole and a brown outsole.
2. Vans x Rassvet Station Jacket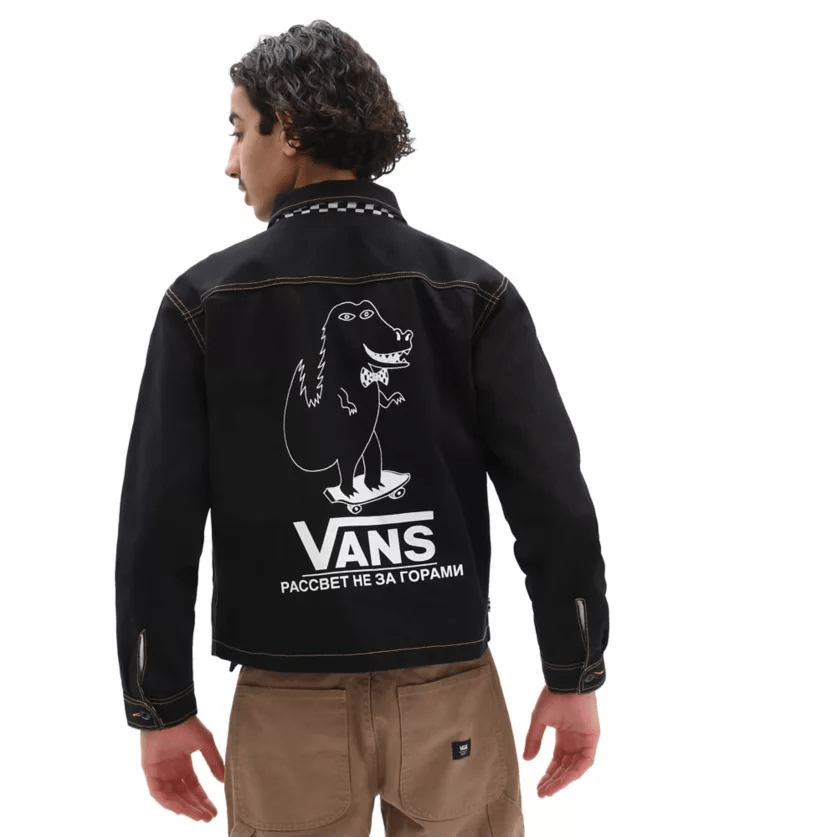 However, the jacket comes with a nice surprise! The garment can also be worn inside out. The jacket changes from a dark blue colour to the popular black and white checkered print. On the chest is a black Vans tag.
3. Sport Crockett High
4. Milford Beanie
5. Vans x Spongebob Skull Pullover Hoody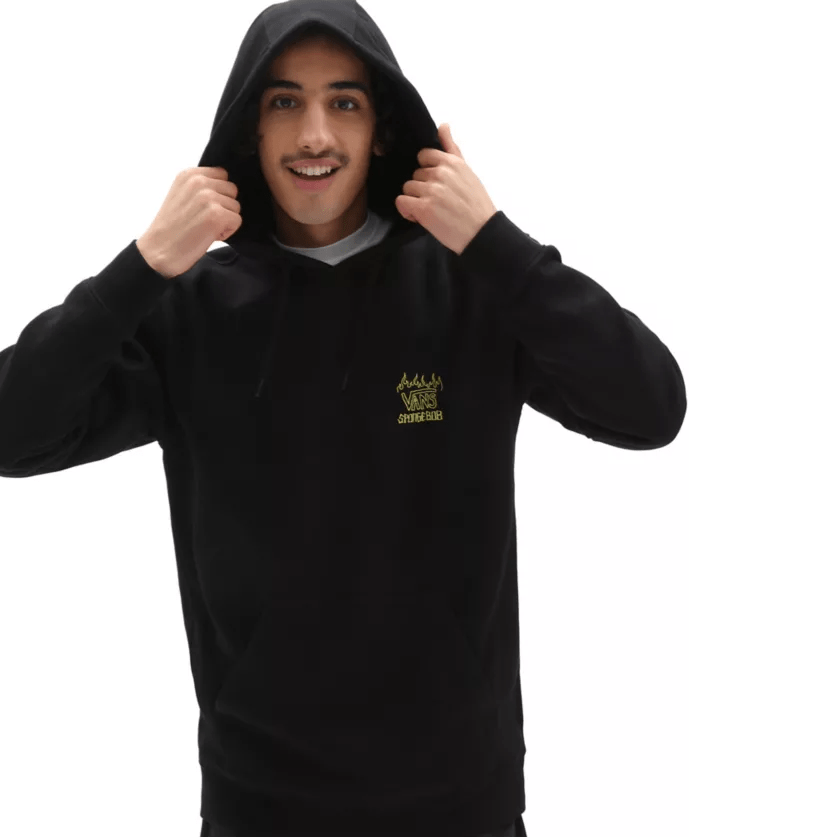 On the back of the hoodie is a nice design. On the design is a yellow skull. From the mouth of the skull, the yellow character Spongebob can be found. At the bottom, "Vans off the wall" is written in yellow.
6. Vans old Skool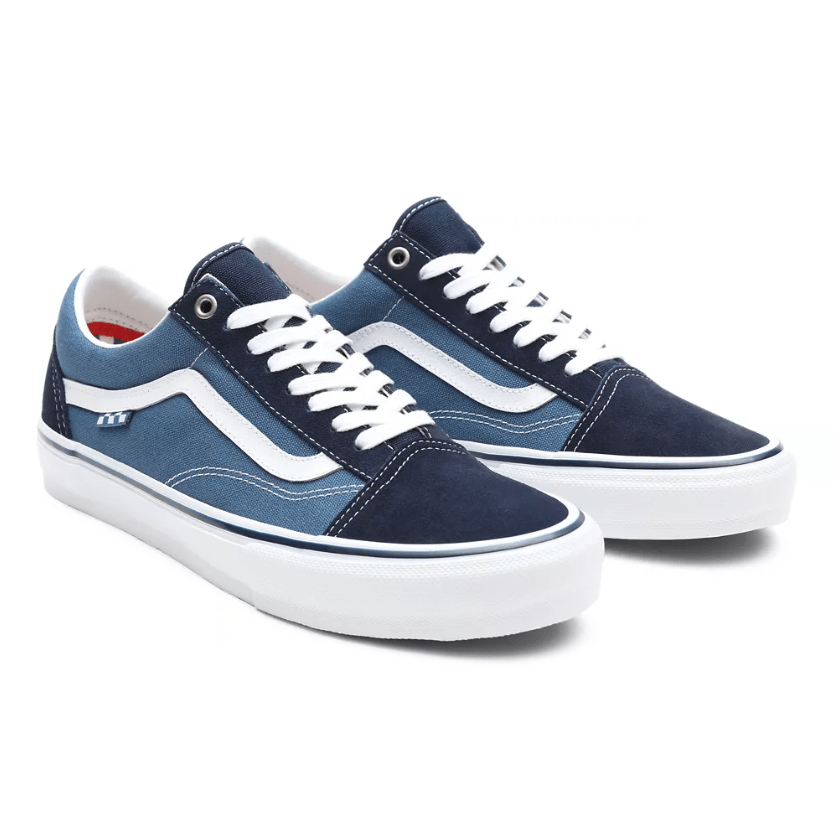 Furthermore the model has a white midsole and a brown outsole. On the midsole you can find a red Vans box.
7. Vans x Rasset Sports Bag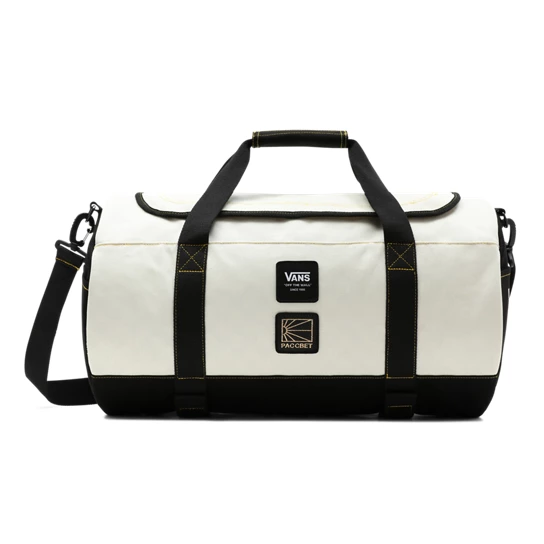 On the side of the bag you can find the Vans logo in white. The inside of the item comes dressed in the black and white checkered print of the skate brand.
8. Skate Half Cab Shoes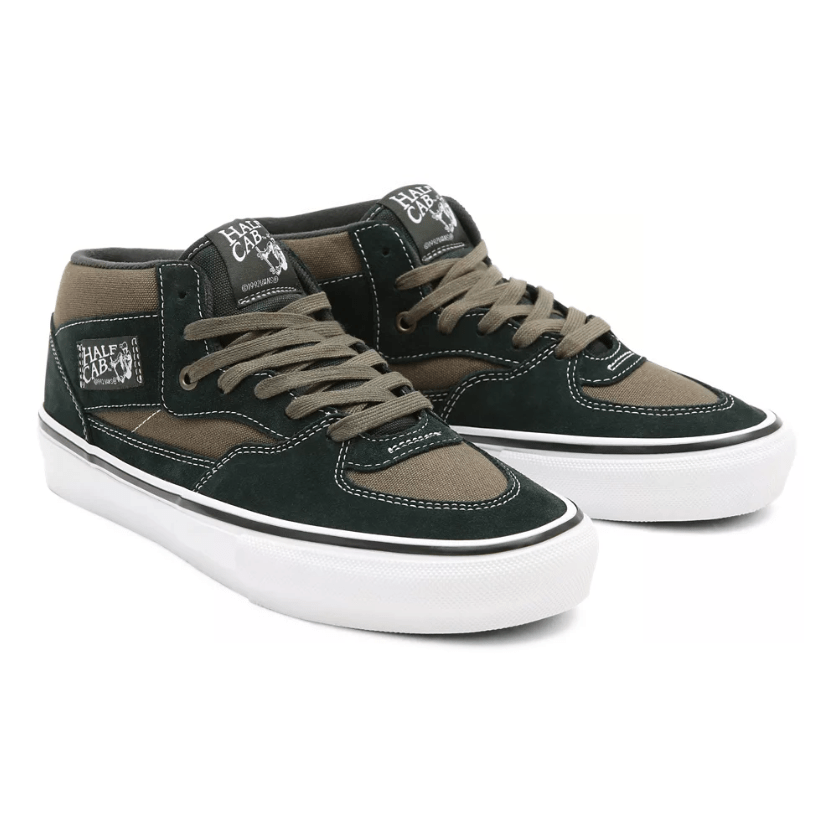 Furthermore, the Half Cab tag can be found on the centre panel and on the tongue. Finally, the model has a white midsole and a brown outsole.
9. Deppster II Web Belt
10. Skate Sk8-Hi Decon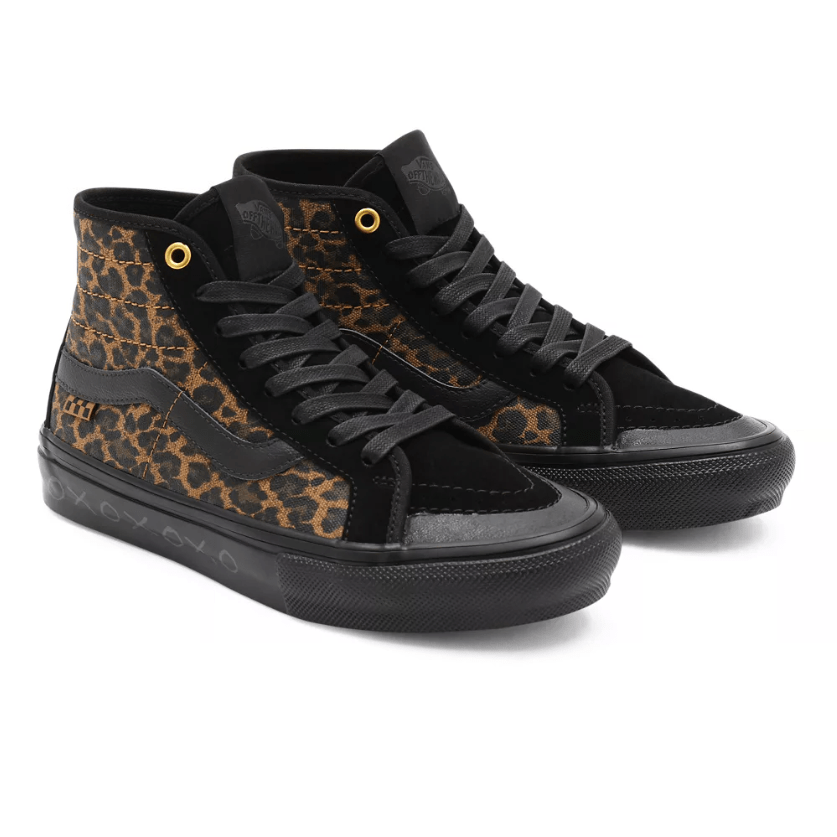 Furthermore, the sneaker has a black midsole. On it is written "xoxoxo". To complete the pair, the outer sole is brown.
Are you curious which Vans sneakers will be released soon? Then keep an eye on our release calendar and follow us on Instagram, Facebook and Twitter.