The first images of a new Nike SB Dunk have been released. It is the Nike Dunk Low 'VX1000', a sneaker designed for skateboarding. This new Dunk pays homage to the history of skateboarding.
Nike SB
When you think of Nike Skateboarding (SB), you think of the Dunk. The sneaker brand has given the Dunk a huge popularity boost after the shoe was designed for basketball players in 1985. Nike SB has created countless designs for the Dunk and has had a big influence on the skateboarding scene. Many years later, the Dunk is still worn by skateboarders. To celebrate the culture of skateboarding, Nike does an ode to the history of the sport.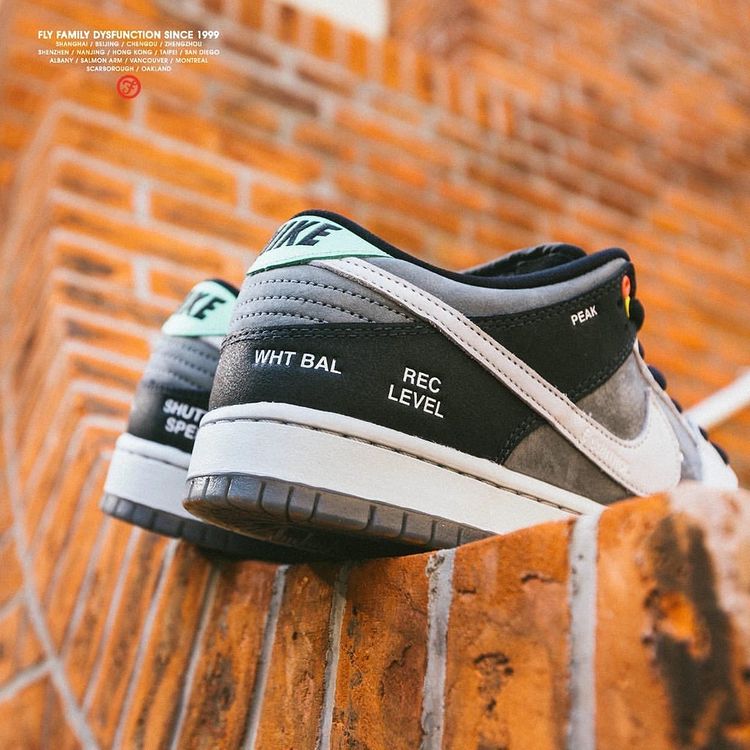 Nike Dunk Low 'VX1000': The Design
The design of this new Dunk is inspired by the Sony 'VX1000' camcorder. This camcorder was the first camcorder that enabled skateboarders to film their moves properly. The VX1000 was released in 1995 and was easy to use because the camcorder was compact and easy to handle. Many skateboarders still love this camcorder because the fish-eye lens is perfect for capturing their skate moves.
The Nike Dunk Low contains several details that refer to the Sony camcorder. The colours are grey and black, just like the colour of the camcorder. Furthermore, there are several words on the Dunks such as: "Peak", "Rec Level" and "Shutter Speed". These are all references to the different functions of the video camera. Other nice details are the red and yellow eyelets that are reminiscent of the VX1000's traditional 'stop' and 'pause' button.
The release of the Nike Dunk Low 'VX1000' will take place on the 20th of February 2021 via different skate shops with the Orange Label. Keep an eye on the Sneakerjagers Release Calendar to stay up to date with all the outlets!