Hello dear community! I hope you had a nice start into the week and are looking forward to the long weekend again? To bridge the time until the weekend, we have thought of something very special for our sneaker women today. Because I took a closer look at the Nike Air Max Plus / TN and now I will start a little Q&A from the point of view of our sneaker women.
But before we really get started here: Dear ladies, do you already have an Air Max Plus / TN? The button below will take you to our models in our Sneaker Collection - so you can have a look at the silhouette and the different colorways:
Then we can start with our Q&A now. I wish you a lot of fun and hope that you feel a little better informed afterwards than before. Let's go!
Who has designed the Air Max Plus?
Behind the design of the Air Max Plus or Air Max TN is Sean McDowell. What totally surprised me? He created the design of the sneaker even before he started at Nike. All right, let's move on. Can you think what he was inspired by? It's not so easy, in my opinion. But McDowell designed the shoe right on Florida Beach! He was inspired by the blue sky and the beautiful palm trees. That's a holiday feeling right there!
The sneaker's silhouette celebrated it's first appearance already in 1998! That was 22 years ago, but was the shoe always so popular? And what has changed? This leads us to our next question!
What can the sneaker do?
That is a very good question! The upper material consists of imitation leather and soft textile. This provides a unique wearing comfort, super breathability and a special durability. The original running trainers have Max Air elements. These Air elements contain the famous Air technology from Nike. Not only the Air Max Plus, but also the Nike Air VaporMax Plus, the Air Force models and various Air Max models like the Nike Air Max 97 or the Air Max 90.
Nike's Air gives you optimal cushioning so you can take every step with super confidence. On most colorways we get an eye-catching color gradient. It looks a little bit rebellious, but still makes the traditional style. Last but not least we get a TPU foot arch on the sneakers. It was inspired by the structure of a whale fin. We also got the legendary TPU stripes, which are supposed to remind us of the palm trees on the beach in Florida.
Do you recognize the palm trees and the whale's fin? I think I'm just way too uncreative to see any connection there. But I definitely find the idea itself super nice! What do you think about it?
Air Max Plus or TN - what's right?
If you've ever spent any time with this silhouette from Nike, you've probably noticed that it's got different names. At Nike's Webstore we find the shoe under the name Air Max Plus and at other retailers, like Foot Locker, the sneaker is called Nike TN or Tuned Air. But how does that happen and what is right now?
The answer is actually quite easy. The sneaker was rebranded by Nike. But this rebranding was never published. In former times the silhouette was known as Nike Air Max Plus and today it is just the Air Max TN - that's it. TN stands for Tuned Air - you can find the TN logo on the tongue as well as on the heel of almost every sneaker.
How can I style this sneaker?
Dear Ladies, I hope I could tell you a little bit about the Nike Air Max Plus / TN. But before I end this blog, I want to inspire you a little bit. Because we don't find this sneaker on female feet so often. But especially through the rap scene this shoe has become very popular again.
The best thing is to combine the sneaker to a more sporty or even casual outfit. Jeans and an oversized hoodie or a relaxed shirt always work out! But also a jogger or a short jeans shorts in summer fit perfectly to the style of the shoes. Some girls find a dress or skirt to be a NO-GO, maybe too clunky.
Here I have prepared some more inspirations for you:
Air Max TN - Family Weekend Vibes
Let's start right away with a look for the whole family! Daddy and son in jeans and the mummy wears a cool jeans shorts for summer. Then there is white Air Max TN and the look is complete! In my opinion the perfect look for the family weekend in the park or on the playground.
Each and every day!
Here we have again a white Air Max TN. This time it was combined with a light blue jeans. We do not know what the lady is wearing. But it looks like a chilly and slightly mom jeans. You can combine it with a cropped T-shirt or a top, which can easily be tucked into the pants. This way you won't only rock the next barbecue party on the weekend, but also your every day life while shopping or going shopping in the city with friends.
Holiday check!
But even on vacation you can rock your Nike Air Max Plus so neatly! If you're not just lying on the beach, but find the motivation to do something, then the sneakers are your perfect companion. Just put on skinny jeans and a tight long-sleeved shirt and you're done. It does not always have to be 30°C on holiday!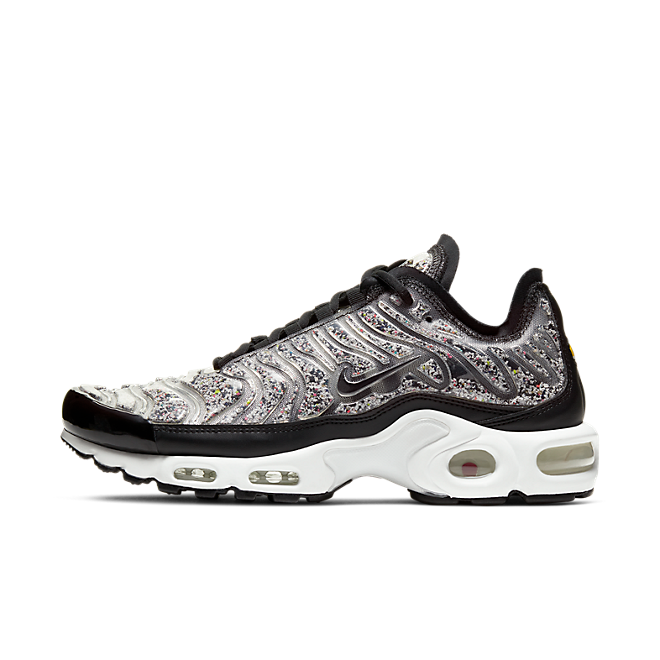 Couch potato with Air Max Plus
Lying on the couch at the weekend in a jogger, eating sweets and Netflix - does that sound familiar to you? It certainly does to me! But then there's still this one thing that needs to be done. Either you have to do some shopping, take the dog out, take out the garbage, get pizza, or or or or or… You can easily get into your Air Max Plus and create a perfect couch potato look with your jogging suit! With this you symbolize coolness and also a certain calmness - let everyone know that you like to lounge around, what's the big deal?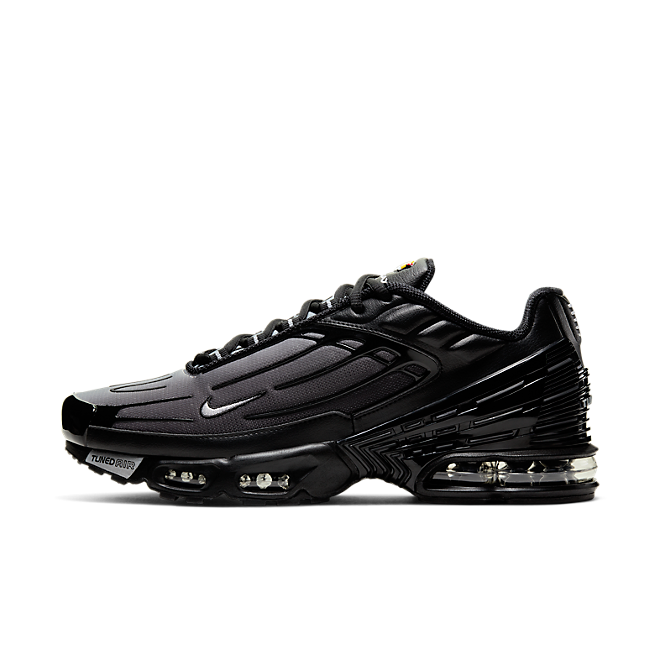 That's it for today and I hope I could give you women a little insight into the world of the Nike Air Max Plus / TN. But if you think that the sneaker is not for you, then have a look at our Sneaker Collection. There you can find many other Nike models, like the Air Jordan.