New Balance is currently working to reduce its ecological footprint. That's why, for the second time, they are bringing back the New Balance 998, which is made from leftover materials. We can expect the New Balance 998 'Made Responsibly' drop soon in a limited number.
Around this time last year, New Balance started its 'Made Responsibly' program, where (among other things) the 998 model was made with leftover materials. The only materials they weren't able to reuse were the foam pads on the toe and heel.
New Balance 998
The USA-made New Balance 998 is a real winner in terms of craftsmanship and design. The sneaker began as a running shoe in 1993, but has since become much more than that. The upper of the silhouette features different materials, such as premium suede. The 998 is also known for its finished details! New Balance is known for its comfortable sneakers, and the abzorb cushioning in the midfoot of the 998 offers incredible comfort.
Despite the 998 being one of the most popular silhouettes, we don't often see a new release of this model. It has been very quiet around the 998 in recent years, so many fans would pay a lot to get their hands on a new pair!
If not now, when?
This is the slogan of the new project New Balance. For a long time now, they have been working on sustainability and they are working hard to reduce their ecological footprint. "Bold climate response has never been more urgent. We're taking action to create a healthier planet" says the company itself. New Balance has therefore set several goals, including: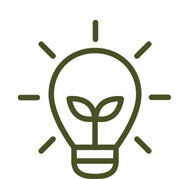 Use 100% renewable electricity for its own operations.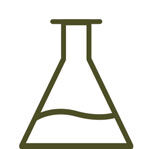 Putting an end to the use and discharge of hazardous chemicals.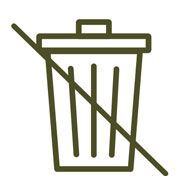 No more waste to landfill in our shoe factories.
The company doesn't want to waste a moment and plans to achieve its goals by 2030. They have already launched environmentally conscious sneakers before. For example, in April 2021 they dropped the New Balance x Jaden Smith Vision Racer, which is made with 74% SPINNEX fibres, 16% recycled polyester and 10% Spandex.
Clothing from New Balance that is made with 50% or more recycled materials is marked with a green leaf on the website. Do you want to shop more environmentally consciously? Then look for the green leaf!
No two pairs are the same
Because the New Balance 998 'Made Responsibly' uses leftover and loose materials, no two pairs will be the same. The surplus materials are bound together and made into one unique sneaker. This means that everyone who manages to get hold of a pair, is the only one with this 998!
Although each pair is unique, some first images of the 998 have already been released. Different materials are used on the upper. We see different colours of suede, rubber, mesh and embroidered details. One pair has a more tranquil look than the other, while they all have the same sporty and classy look.
Not only do all pairs have different materials and colours, the details are not the same either. One pair has more details on the upper and another has more details on the sole. However, all pairs will have the same branding details. We always see the N on the side of the shoe and there is '998 New Balance Made in USA' embroidered on the tongue.
New Balance 998 'Made Responsibly'
Today, May 1, the New Balance 998 'Made Responsibly' will drop at New Balance at 10:00 am. As mentioned before, each pair is unique and there is only a limited number of pairs. Because there is no picture of each pair on the website, you can't pick a pair in advance. So it is a surprise which colorway you will receive!
Sneakerjagers keeps you up to date with the latest sneaker news through our blogs. Never miss a sneaker release with our release calendar and never miss a restock or shock drop with the Sneakerjagers app!