adidas and Liam Gallagher are coming with the LG2 SPZL, a follow-up to the LG SPZL released in 2019. We first got to admire the design of the new sneaker on Gallagher's feet at his concert in Blackburn in April 2022.
Now, in July 2022, the LG2 SPZL has been given an official release date. The pair will be available at adidas CONFIRMED on July 22, 2022. Read more about the upcoming release below!
Liam Gallagher
You may know Liam Gallagher from the band Oasis. Oasis was an English rock band formed in Manchester in 1991. His brother Noel Gallagher was also in the band. In 2009, Noel announced that he could no longer work with Liam, so he decided to leave the band. That was when Oasis continued as Beady Eye.
In 2017, Liam released his first solo album 'As you were'. An album that debuted at number one in the UK with sales of 103,000 in the first week. The last album he released was in May 2022, called 'C'mon You Know'.
Liam Gallagher is a fan of adidas and has remained loyal to the brand throughout his career. This is especially shown during his performances where he wears the brand with pride. He has also developed a close relationship with Gary Aspden. The designer of the Spezial silhouette.
The upcoming design is a follow-up to the original LG SPZL, which released in 2019. The trainers were very limited and loved by fans, which is why the model sold out quickly.
Launch LG2 SPZL
The LG2 SPZL was announced with an intimate concert at Blackburn's King George's Hall on 27 April 2022. Gallagher appeared on stage wearing the new design. Footage from the concert can be viewed below.
LG2 SPZL
The shoe contains the perfect combination of colours and materials, as the upper is made of chalk-white nylon and the overlays come in a grey suede. The grey and white EVA Die-cut midsole and rubber outsole complete this combination.
Various details add texture to the design. This is seen especially in the light grey flocked stripes and the asymmetric suede overlay on the toe.
What stands out even more is the label on the tongue. You may know this one from the Stan Smith, for this design his head has been replaced with the singer's. Each pair comes with a box sticker which references the original 2019 LG SPZL release and an 'Endorsed by Liam Gallagher' hangtag.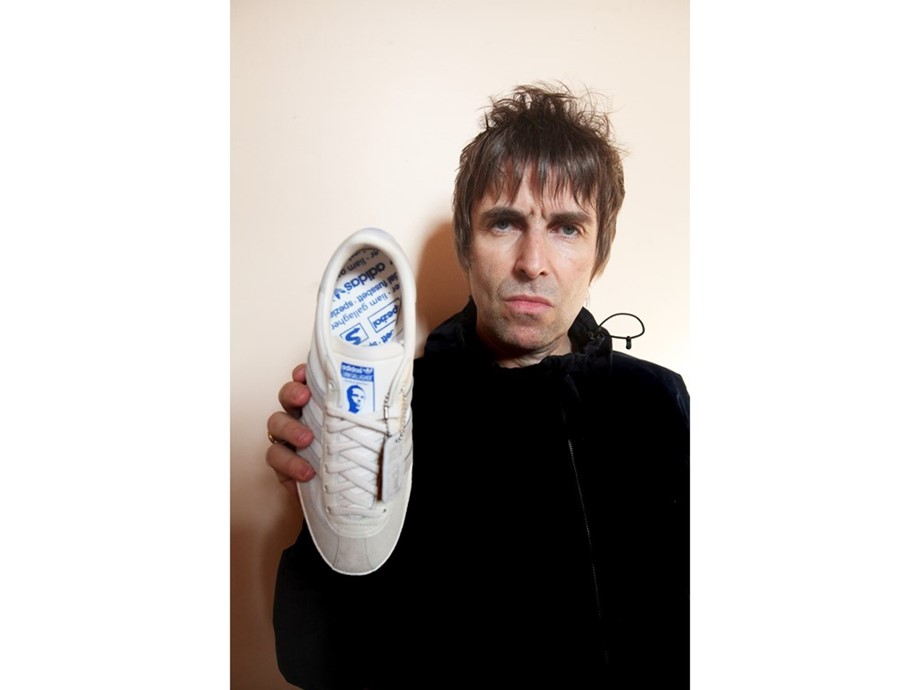 The LG2 SPZL will go on sale at adidas CONFIRMED on 22 July 2022, if you want to buy the sneakers be quick because before you know it the pair will sell out again! Don't forget to check out our release calendar for all upcoming releases.