Welcome back to a new episode of The Turnover, hosted by DJ Turne and powered by Sneakerjagers. Every week DJ Turne or a special guest spins a set for us. Guests such as DJ Deloin, DJ Solange and Shaeef preceded and this week DJ FKI spins the best tunes. Read all about the upcoming episode here.
DJ FKI
DJ FKI is a German DJ and the founder of platform UNUSUALLY, a platform that brings DJs together. In his sets, DJ FKI combines different styles and is a pro at mixing diverse beats. With his energetic stage performance, DJ FKI creates a good atmosphere in his performances. Recently, the DJ played at the platform Detroit Classic Gallery and was featured in RHYTHM BLEND magazine.
Many know DJ FKI from his appearance in the form of his signature scratches on various rap tracks, or from various mixes and radio shows. In addition to creating his own sets, DJ FKI also performs with the German rap formation 4FLAVAZ.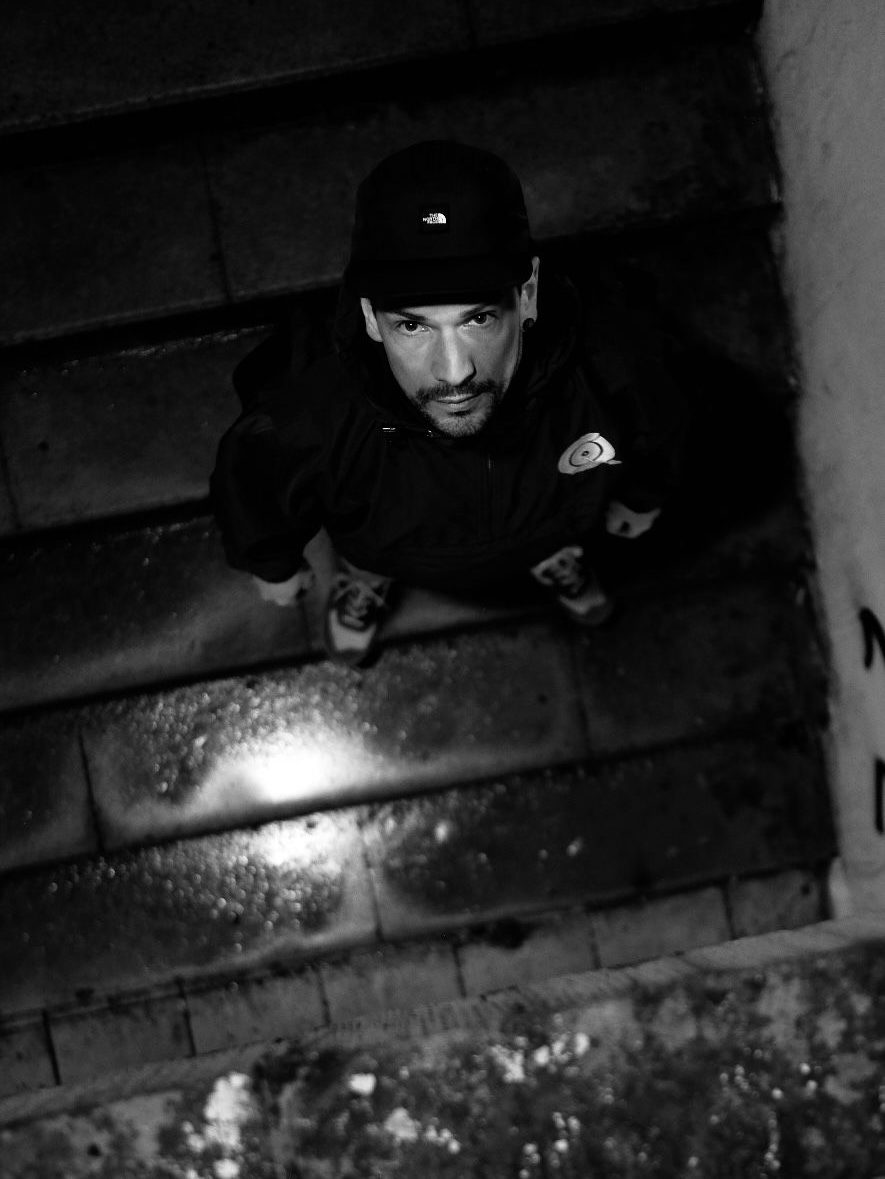 His personal preference is underground music by artists that not everyone knows. He himself describes his music as a mix of golden era boombap hip-hop, house, and garage. He shares his sets and performances on his Instagram account (@dj_fki). In addition, DJ FKI's sets can be heard on Soundcloud and Mixcloud.
Q&A DJ FIK
What is your all-time favorite song?
Difficult question ... I think I'll go with 'Full Clip' by Gang Starr.
What's the most special place you've ever played?
I once played on a small ship, which was very special. At first I was supposed to play in the basement, but due to technical problems, I started playing upstairs on the deck of the ship. For six hours the boat shook in all directions, which was very special 🙂
If you could only play one artist for the rest of your life, who would you choose?
Another difficult question. I would say A-Trak, always has good releases, and he also combines the styles I like to spin myself!
What is the last sneaker you bought?
The New Balance 574.
What is your holy sneaker grail?
I don't have a holy sneaker grail yet.
What future music releases are you most excited about?
I hope there are a lot more releases coming out of the UK garage from labels like 'Shall Not Fade' and artists like 'Interplanetary Criminal' and 'PJ Bridger'. I really love that music.
What is your favorite sneaker to spin in?
I'm a big fan of New Balance sneakers.
The Turnover episodes
If you are curious about previous episodes of The Turnover, take a look at our Watch page. Here you can find all the sets by DJ Turne and guests. In addition, you can also listen to the sets via the Sneakerjagers Mixcloud page.