The Walt Disney Company. - The US-American media company became famous for its children's comic strips and entertainment films. Can you imagine a childhood without Disney? I personally can't and that's why I was very happy about the new streaming service 'Disney+'. But that is not all! Disney has been cooperating with adidas for some time now and they have come up with something very special: The Disney x adidas UltraBoost 'Goofy Pack'! ?
Release details: When the pack will be released is not yet clear, but it will probably make us happy this year. A shoe from the Disney x adidas UltraBoost 'Goofy Pack' will be available for a retail price of €180! There will be one shoe in white and one in black.
⬆️ Click on the button above to go directly to the sneakers in our Release Calendar. There you can see when they are available at selected retailers and adidas! ⬆️
Goofy aka Dippy Dawg: A Disney legend
Before we go into more detail about the sneakers, I would like to take a closer look at Goofy. Because the pack is not called 'Goofy Pack' for nothing! We all know him: The Goofy character is a bit crazy but still a very loyal soul. Here's something for you to laugh about:
But what's the Dippy Dawg got to do with it? Dippy Dawg - that means something like crazy chew or twisted dog and that's exactly what Goofy represents. Before he got his name Goofy and became Mickey Mouse's best friend, Goofy was called 'Dippy Dawg'. He was one of the first Disney characters and was renamed Goofy in 1939.
Disney x adidas: The 'Goofy Pack' and its details
What can generally be said about the pack? We get two adidas UltraBoost models, one in white and one in black. Both are equipped with the Boost midsole as always. If you want to know more about it, take a look at this blog post.
The adidas UltraBoost from the 'Goofy Pack' in white:
We get a white upper with black markings. These depict Goofy at various actions. But you can only recognize this if you take a closer look. The shoe is white/black also has a white Boost midsole and a black Continental outsole. Add some color in the UltraBoost lettering and the logo on the tongue and the sneaker is ready. Price: €180
The adidas UltraBoost from the 'Goofy Pack' in black:
Basically we get the same sneaker. Upper, Boost midsole and also outsole come here in black. Highlight of this one are the colorful details on the upper. Because these represent Goofy in red, blue, yellow, green and grey. The black UltraBoost is the absolute eye-catcher due to its colorful details and much more conspicuous than it's white competitor. Price: €180
Unfortunately there is no official adidas release date yet, but we will keep you informed when the Disney x adidas UltraBoost Goofy will be released. Also there are no official adidas pictures yet, but we have searched for you and found some pictures of how the pack will look like: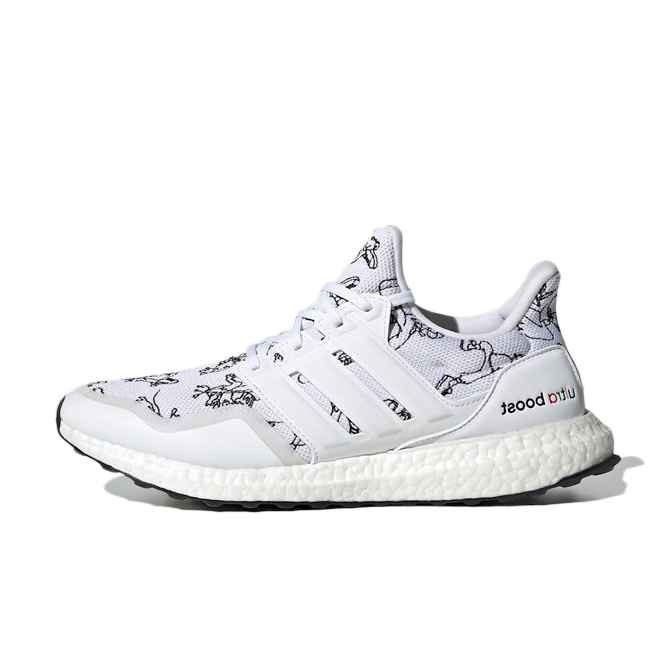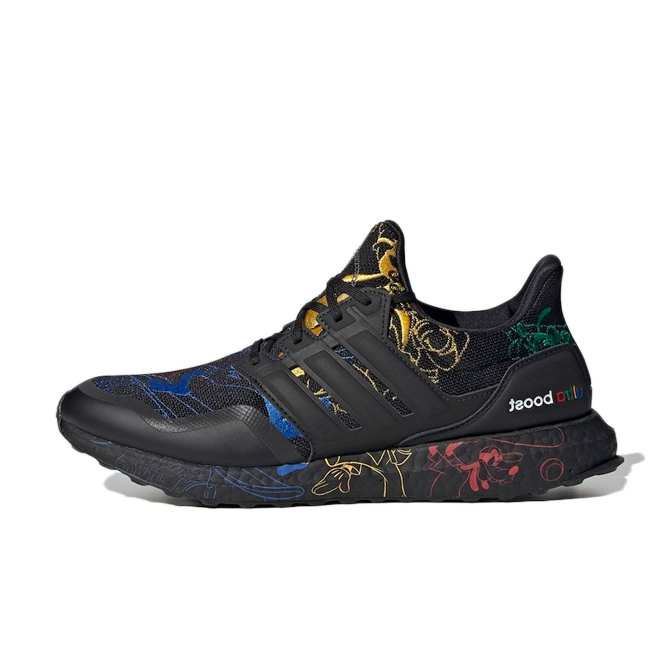 Where do I find my sneakers?
With our Release Calendar you have the perfect overview of all new releases on the sneaker market. We also keep you up to date in more detail in our Sneaker News. But if you already know exactly which sneaker you want to have, but can't find it in the shops, then I can only recommend our Sneaker Collection. Here we have already done research for you. Enter the name of your sneaker in the search bar and the size you are looking for and we will show you where the sneaker is available and at what price. Cool, right? ?
So if you are looking for an Air Jordan, we will show you where to find the sneaker when it is no longer available at Nike. Just try how that feels for you!