What's good Community, that fashion and art work great together, you probably already know, because in the last years, there have been countless nice collaborations between artists and sneakers. This week, it's happening again. As the artists collective, Brain Dead, is working with Converse on three Converse x Brain Dead sneakers.
Release Infos
As already mentioned, there are three different models in total, all of which release on 19 November 2020. The respective retailers and retail prices for each model can be found by clicking the buttons here. ⬇️⬇️⬇️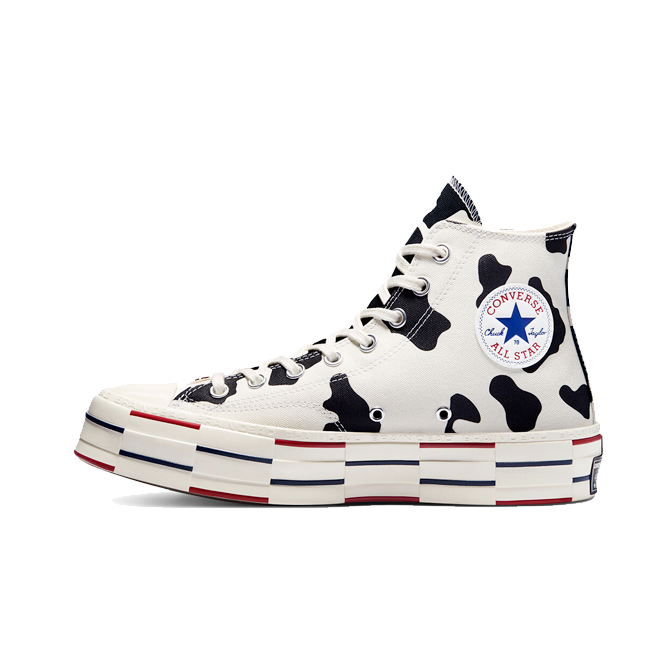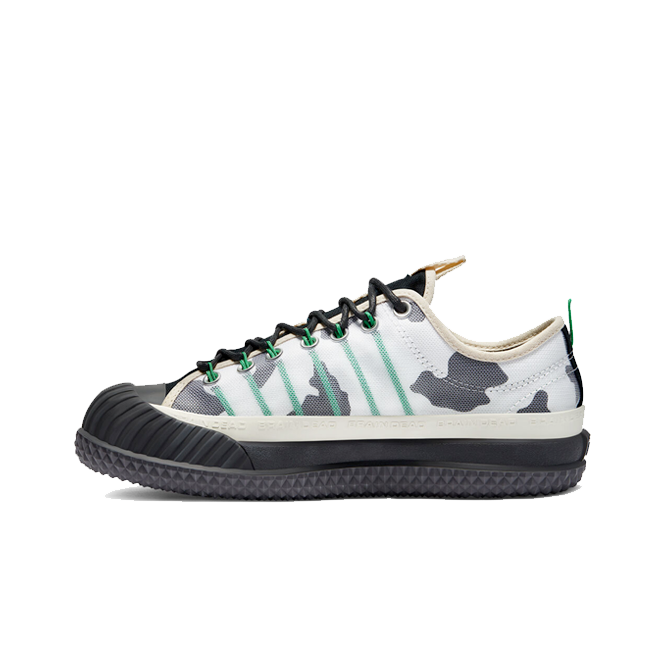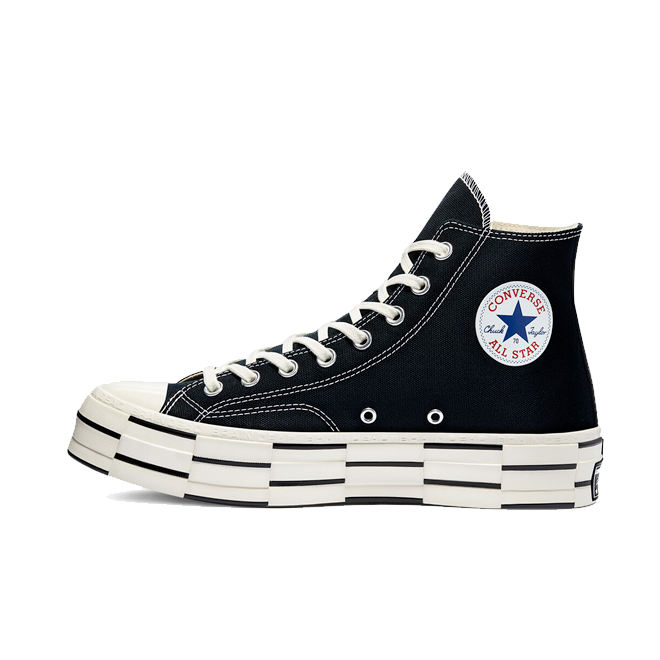 CT70 Hi Black/Egret Canvas Brain Dead
So, the first of the three Converse x Brain dead, is a Chuck Taylor High. The Chuck Taylor, is probably the most famous sneaker in the world. As since the 20's the shoe has been worn, first in basketball than skating. So the shoe has been worn regularly for 100 years now. Brain Dead designs the Chuck a little bit different, the otherwise monochrome midsole is decorated with red and blue lines. The white upper features brown stains on side and black stains on the other side, as well as the logo of the artists collective. The Converse logo on the heel is asymmetrical and partly reversed.
Bosey MC Ox Natural Brain Dead
Next up is a slightly less known silhouette of Converse by Bosey Mc, to whom Brain Dead gives a special new look here. The upper consists of two different layers, first a transparent layer, under which a white upper with a black spot pattern is placed. Between the two layers, there are green "ropes". These hold the laces and give the sneaker a super nice colourful touch.
CT70 Hi Bone Brain Dead
To end things off , another Chuck Taylor. Again the midsole is warped by stripes, the stripes match with the black of the upper. However, this time the upper is completely monochrome, only the artists' logo and the Converse logo on the heel are recognizable as new, super interesting details.
So that's it with the release info. As I said, you can find all Sores who will sell the shoes on November 19th, 2020, via the buttons. Furthermore, check out our release calendar for all other releases.
Converse already has a few things in store for you for Christmas. Among them gift ideas, sneaker styles and apparel for the current season! Have a look!