Finally! That's what many of you might be thinking now, because New Balance and Casablanca are continuing their success story once again. The silhouettes of the 327 and 237 get the characteristic look of the collab again - this time in a strong, rather dark colour scheme.
A congenial duo
The Casablanca brand was founded in 2018 by Charaf Tajer. He is a French-Moroccan designer who has also worked with Virgil Abloh. Since then, his brand Casablanca has combined luxury and streetwear to create a perfect balance between comfort and elegance.
Together with New Balance, the brand has already released some strong designs. Casablanca also helped bring the 327 model into the spotlight when they released their first collaboration in April 2020.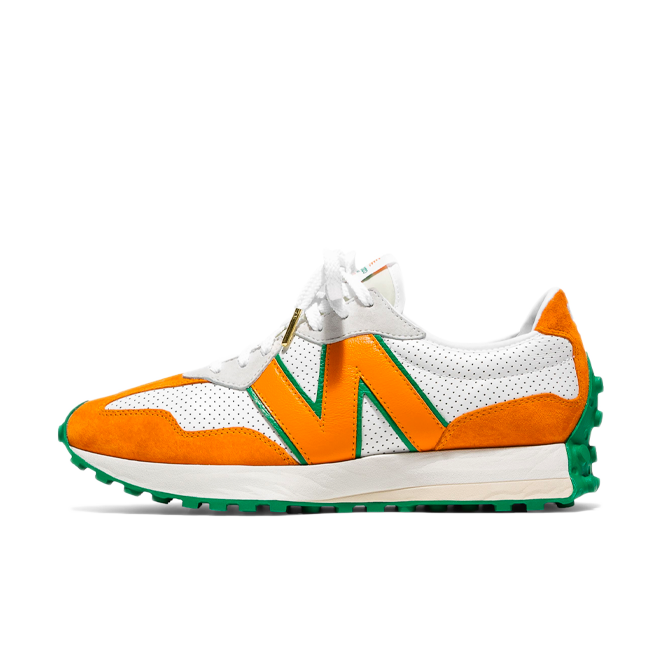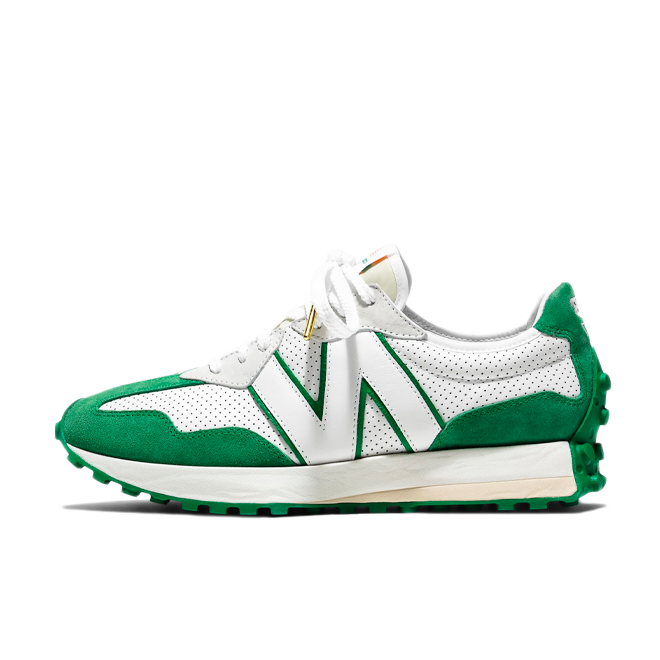 It was not until February 2021 that we were able to enjoy these designs. The same silhouettes, but this time decorated with a print from Casablanca.
The new 'Red Monogram' colorway strongly resembles the style of the last Casablanca release. The monogram print also appears again on the toe and heel, only this time in red and green. The new looks will be released on 28 May 2021 at 10:00.
Casablanca X New Balance 327
The upcoming pair of New Balance 327 retain the perforated base that Charaf Tajer used in the first collab between the two brands. The fabric overlays that run across the forefoot and heel again feature Casablanca's special pattern, this time in bold red and green tones.
The striking trail shoe-inspired outsole also comes in green and adds another highlight alongside the red 'N' on the side. Finally, a few elements are finished in gold for that extra luxury vibe. The New Balance 327 will cost you €150.
Casablanca X New Balance 237
The New Balance 237 comes with the same materials, prints and details. So the silhouette also features a white perforated base, red highlights and the Casablanca print.
The red and green theme also continues on the EVA midsole, which rounds off the design. The print on the tongue also makes a statement on both models. The New Balance 237 in collab with Casablanca will cost €130.
Both the Casablanca x New Balance 327 and Casablanca x New Balance 237 will be released on Friday, 28 May 2021 at 10:00 am.