Sean Wotherspoon has a new collaboration with adidas for us this week. This time they have teamed up to unleash their creativity on the ZX 8000 silhouette. The Sean Wotherspoon x adidas ZX8000 has been put together in the same 'Superearth' fashion as the previous Superstar releases.
Now Sean Wotherspoon has a pretty rich history when it comes to previous collabs. It all started with the Sean Wotherspoon x Nike Air Max 1/97 a few years back in 2017. Nike invited 12 people to let their creativity loose on Nike sneakers. In the end, Sean Wotherspoon won this contest and released the Air Max 1/97 'Sean Wotherspoon' in collaboration with Nike.
After that, it was quiet for a while and Sean Wotherspoon didn't say much. Until 2020 when he shared previews of some collaborations that were in the making. Think for example of the Sean Wotherspoon x Asics GEL LYTE III. He also spent a long time teasing the adidas Superstar collaboration. At the end of August 2020, the collaboration with adidas was released. The collab was named 'Superearth' because Sean was aware of climate change. Therefore, he emphasised that the sneaker was 100% plant-based and that many panels had been created from recycled materials.
Recently, news emerged that a second colorway of this Superstar 'Superearth' collab was on its way. This time it would be a black colorway. The sneaker has even been given a release date!
Sean Wotherspoon x adidas ZX8000 'Superearth' | GZ3088
As the name of the colourway suggests, Sean Wotherspoon draws inspiration from sustainability and the environment in this collab on the ZX8000 silhouette. A multi-coloured sneaker composed of different types of materials makes up the 'vegan' design. Scattered across the upper is some branding, such as on the sides. SUPEREARTH' branding can be found on the tongue. Furthermore, the shoe is attached to the characteristic, reliable EVA midsole that ensures optimal comfort. This is processed in a more neutral colour, namely beige.
Friday, 16 April 2021, is the moment. The release of the Sean Wotherspoon x adidas ZX8000 'Superearth' will take place at 10:00AM. It is already possible to register for the raffle at some stores! Check our release calendar for all stores and be quick to register for raffles, so you are sure not to miss an L. For images of the collab, scroll down.
---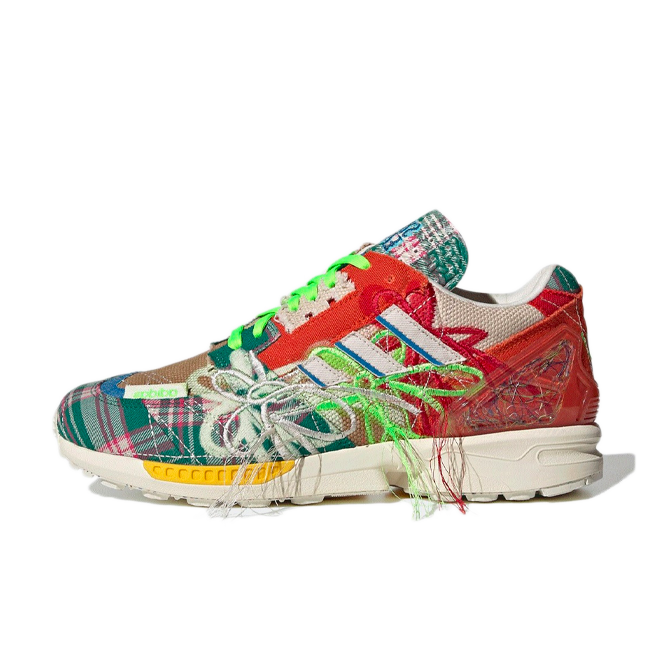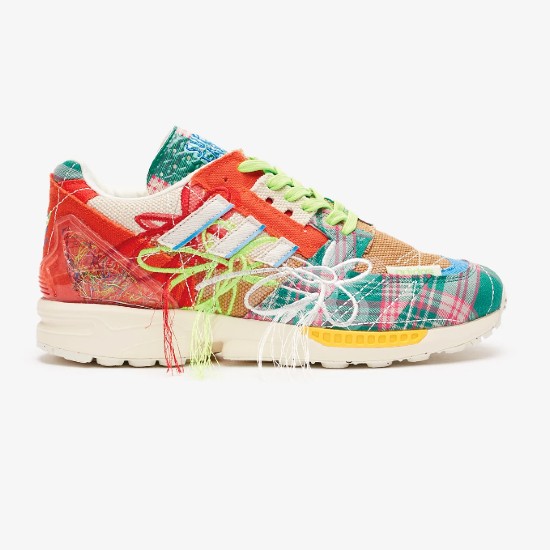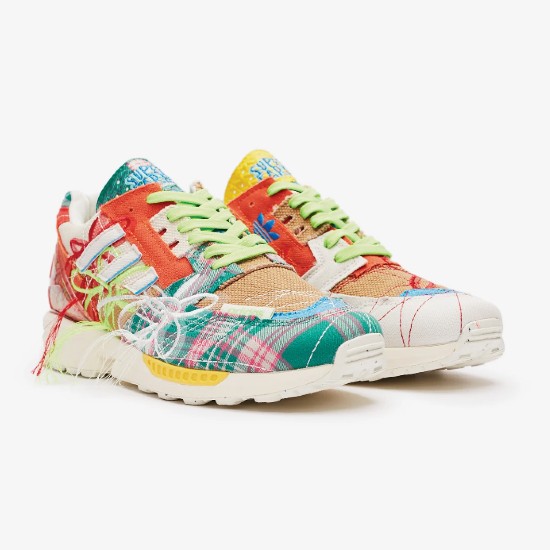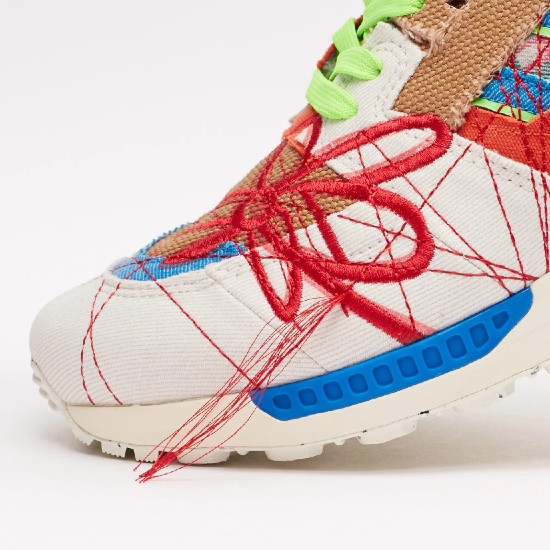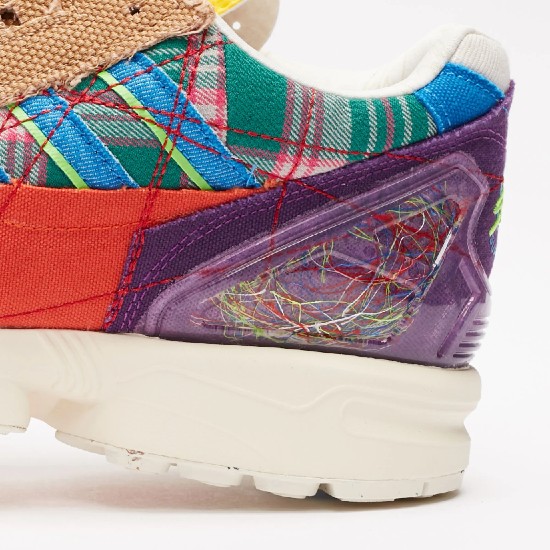 ---