Hello community, today we are talking about the popular New Balance 327 and how to style it. Since its release in 2020, there have been an unbelievable number of colorways of the popular model and so that you don't lose the overview, we have combined some of the most popular colours for you.
You can find more New Balance 327 models in our Sneaker Search Engine.
New Balance MS327 | MS327BA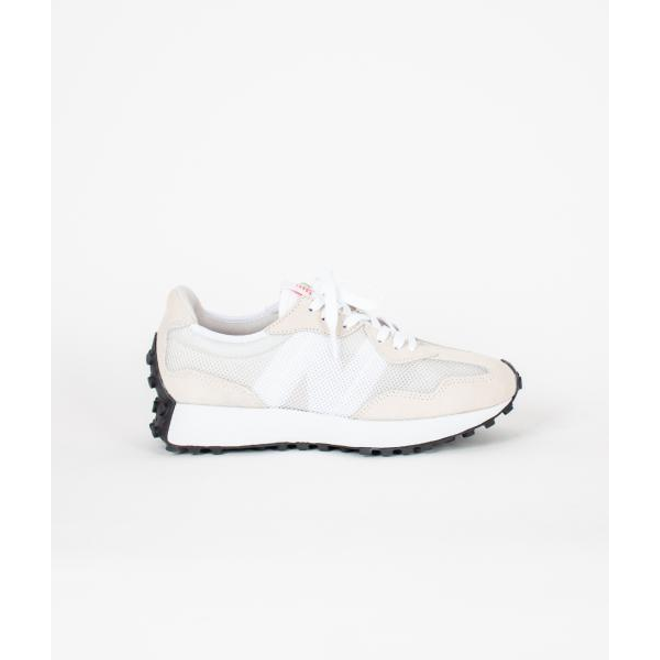 Let's start with a very coveted 327. The colour of the sneaker can be combined very well.
The white/beige sneaker knows no limits when it comes to outfits, but it stands out best with black, contrasting trousers. I therefore opted for this simple but cool basic outfit.
New Balance 327 - Black with Phantom | MS327LB1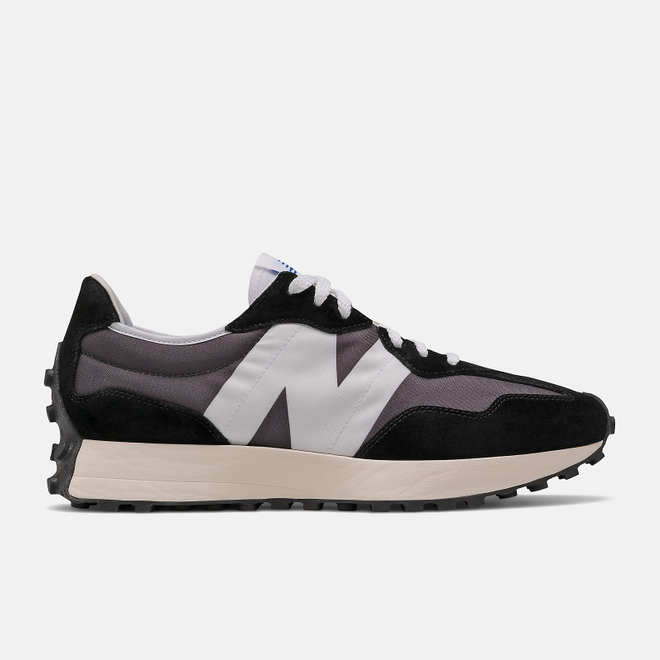 Our next sneaker is the New Balance 327 - Black with Phantom. So-called 'non-colours' come together on this unisex sneaker. That means we see a combination of black, white and grey shades. The advantage here is that they are also very combination-friendly.
You can get creative and combine this sneaker with almost anything.
Todd Snyder X New Balance 327 'Ghost Pepper' | MS327TSA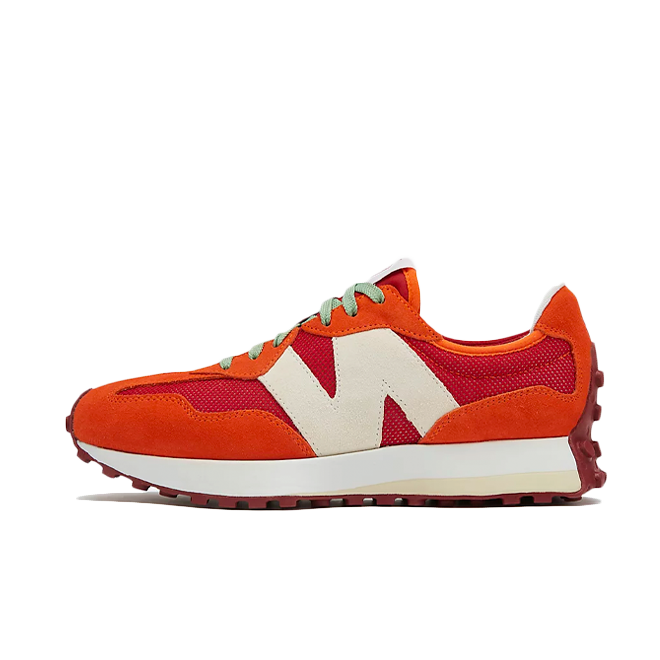 What do you think of orange sneakers? You'll definitely stand out in the Todd Snyder X New Balance 327 'Ghost Pepper'. The New Balance 327 from the collab is an absolute eye-catcher and combines orange and red accents.
The question we ask ourselves now is: what outfit goes with such a colourful sneaker? Orange is a secondary colour, namely a mixed colour of red and yellow. Since the colour is perceived as intrusive and eye-catching, I recommend a plain and simple outfit that does not have the same effect.
New Balance WS327KA | WS327KA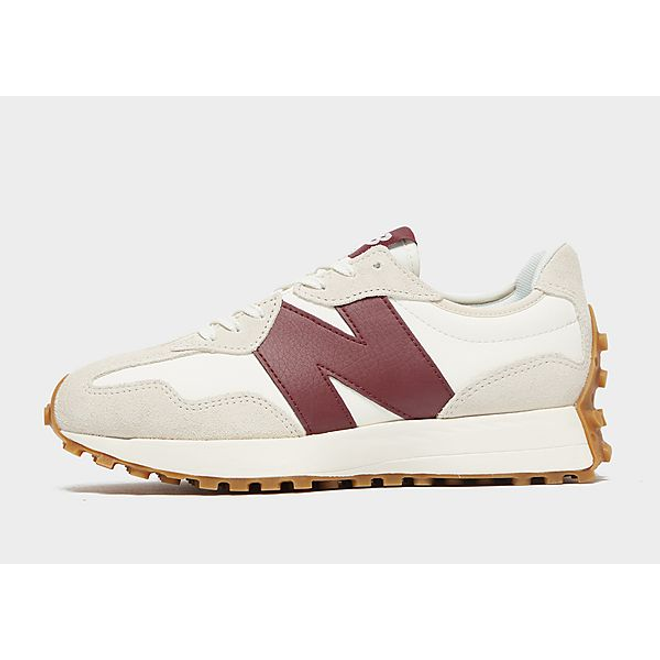 The red N on the New Balance WS327 immediately catches the eye. The WMNS sneaker is very popular and you can find a lot of styling inspiration. Many women style the sneaker with blue jeans and a beige/brown jacket and that's exactly the outfit I chose. It's simple, light and looks elegant and casual at the same time.
New Balance 327 | MS327CPE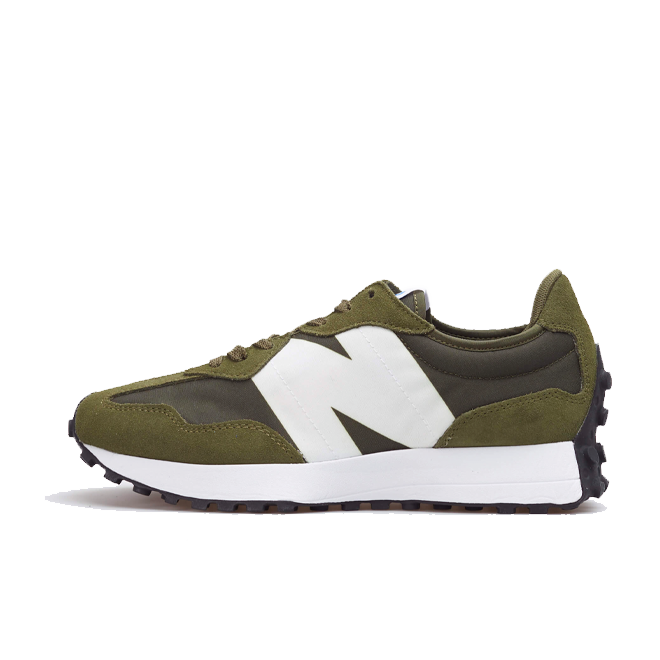 The next sneaker is in a 'military green' look and therefore goes very well with a similar green-grey hoodie and a pair of more striking 'camo' trousers. The 'camo' texture complements the colour tones of the sneaker well and you have a casual outfit in trendy colours.
New Balance 327PA Blue | MS327PA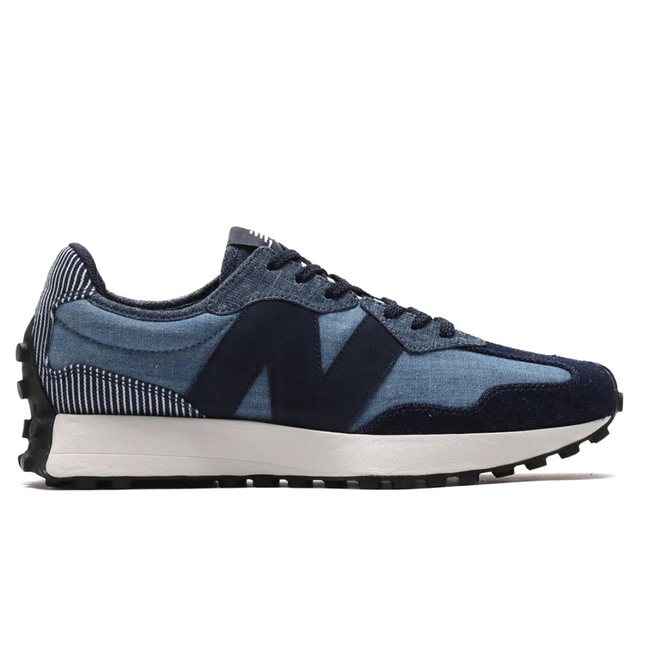 Our last outfit is again for our female audience, although of course everyone can wear what they like. The New Balance 327PA Blue is again one of the sneakers that can be styled super well. By the way, did you know that blue is perceived as sober, businesslike and trustworthy? We combine this sneaker with a clean outfit in beige and grey.