Hey yo Sneakerjagers, here's your exclusive guide on how to use one of your most popular silhouettes. The New Balance 327 has a lot of hype and not without reason. Not only is it clean and well-made, it also shines with its diversity and wide range of colorways.
Although the New Balance 327 was first launched in 2020 as part of a collabo with the French-Moroccan brand Casablanca, it is already said to have a great career.
If you want to check out the large selection of all 327 colourways in advance, go here:
In this article, you'll find out how and where to perfectly showcase the New Balance 327 and which colorway suits which life situation. But there's one thing they all have in common: they are young, wild & free and exude joie de vivre.
Here come 3 WAYS TO ROCK THE NEW BALANCE 327!
---
1. NEW BALANCE 327 on a FESTIVAL
Whether it's a neon festival, gay parade or HOLI festival, the colourful NB 327 'Pastel' and 'Summer Jade' will give your festival outfit that certain something! That's why we've created this nice mood board for you, which shows how much the two colorways suit the pure dopamine release at festivals.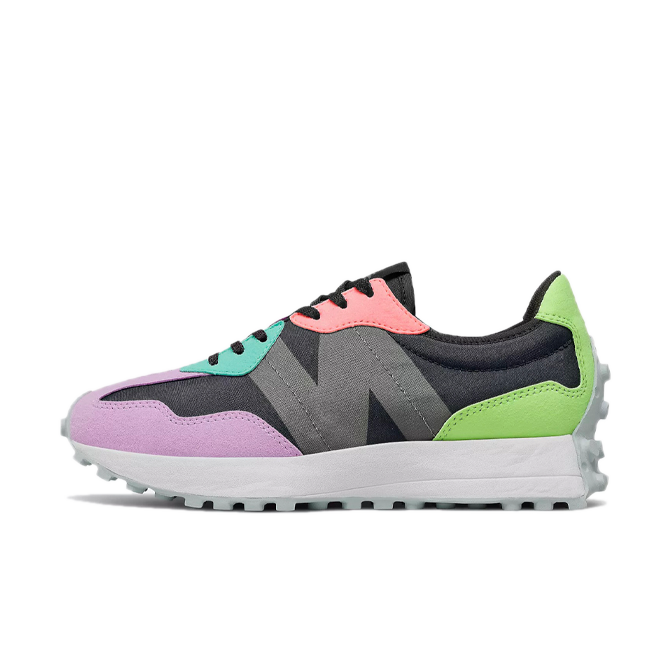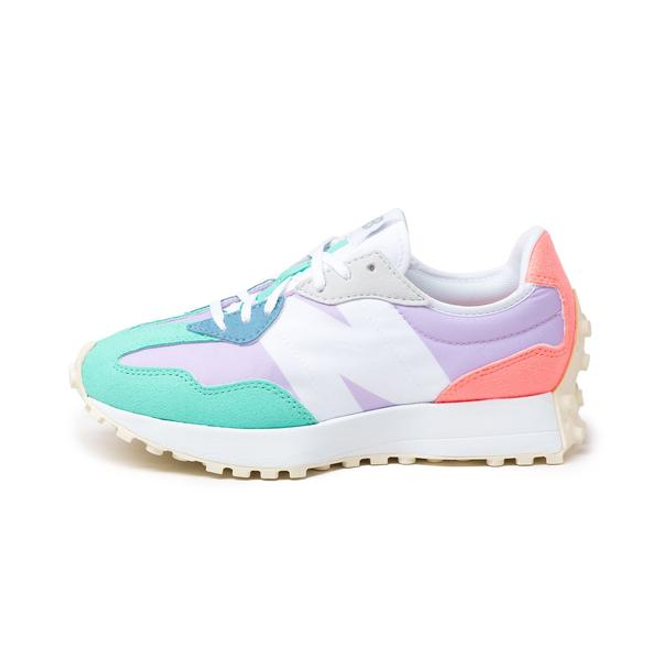 ---
---
2. New Balance 327 on a ROADTRIP
With its close-fitting silhouette and stable, yet very soft and cushioned sole, the 327 is perfect for long and wild rides through the desert or forest. These two colorways are perfectly adapted to the respective natural habitat.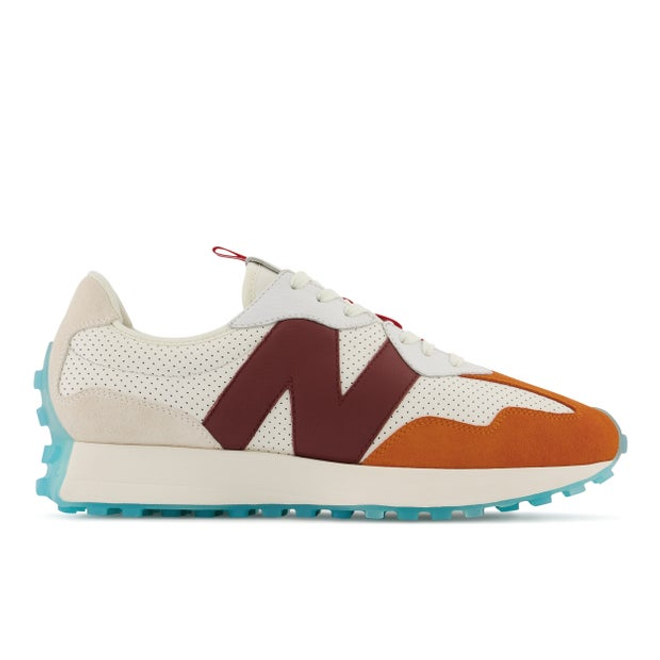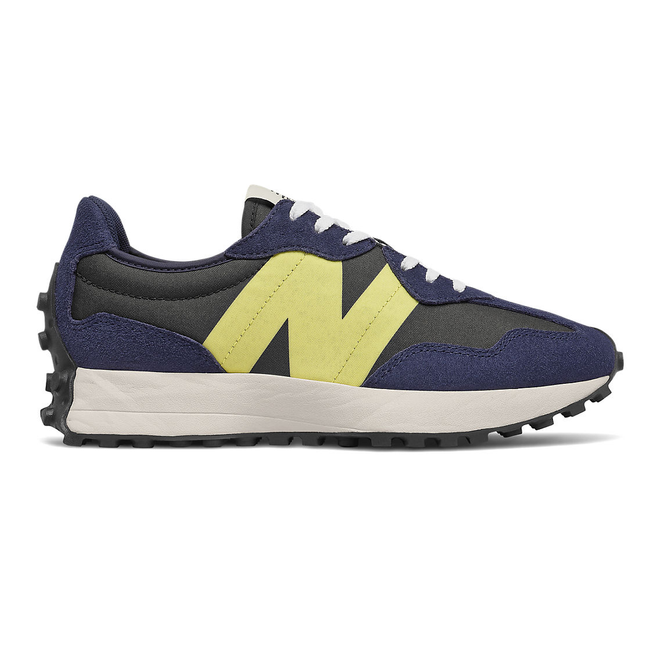 ---
---
3. NEW BALANCE 327 on an URBAN CITY TOUR
Of course, the NB can also be a little more casual or understated if you prefer it in plainer colours. Whether it's a relaxed walk, a shopping trip or some sightseeing. The selected colorways also come into their own in warm streetlight in the urban area. The New Balance 327 is a true all-rounder.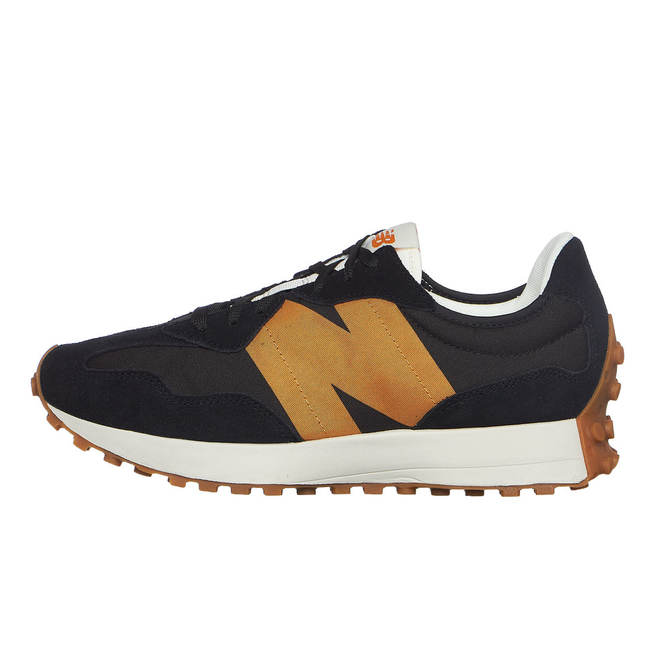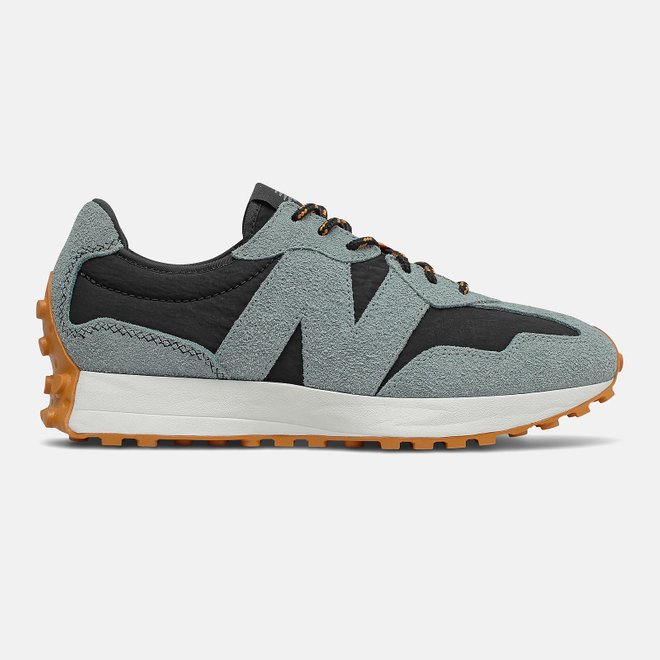 ---
---
New Balance 327 in every situation
The above mood boards serve as inspiration on how to make the New Balance 327 stand out and match perfectly with your outfit and surroundings. But beyond that, there are 1,000 different ways to rock the 327. Because it comes in countless colorways! Check them out again here.
---
You can also check out this and many other articles in our Sneakerjagers app. What are the advantages?
Thanks to our release calendar, you'll never miss a new drop, you'll always be up-to-date with our news and you'll have an overview of all the sales and restocks of countless sneakers from all the well-known brands thanks to the search function.
Must-have in the sneaker universe.