Pride is celebrated annually in the month of June 🏳️‍🌈. Converse celebrates in 2021 by designing a unique Pride collection. With this collection they support the LGBTQIA+ community and celebrate freedom. The products of the collection consist of rainbow colours, flowers and mountains. You can shop the Converse Pride Collection NOW, but check out our favorites below. 🌈
Converse Pride Collection | Clothing
Find Your Pride Reversible Bucket Hat
Find your pride with this reversible bucket hat. One side is filled with colourful drawings, while the other side is kept completely white. The hat is perfect for the sunny weather.
Find Your Pride Graphic Tee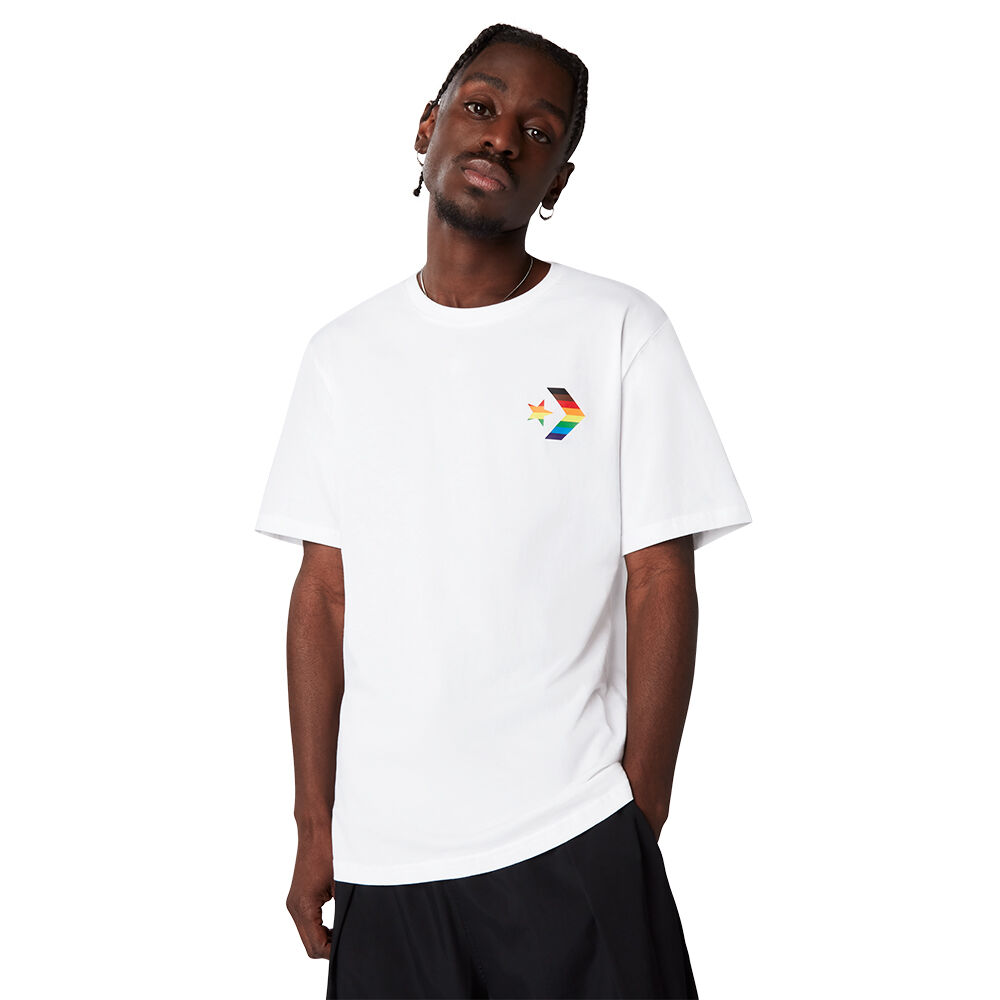 Want to celebrate Pride, but don't like colourful clothing? This t-shirt is kept classic white and features a subtle Converse logo on the chest. The logo is coloured with the colours of the LBTQIA+ community.
Find Your Pride Cropped Graphic Tee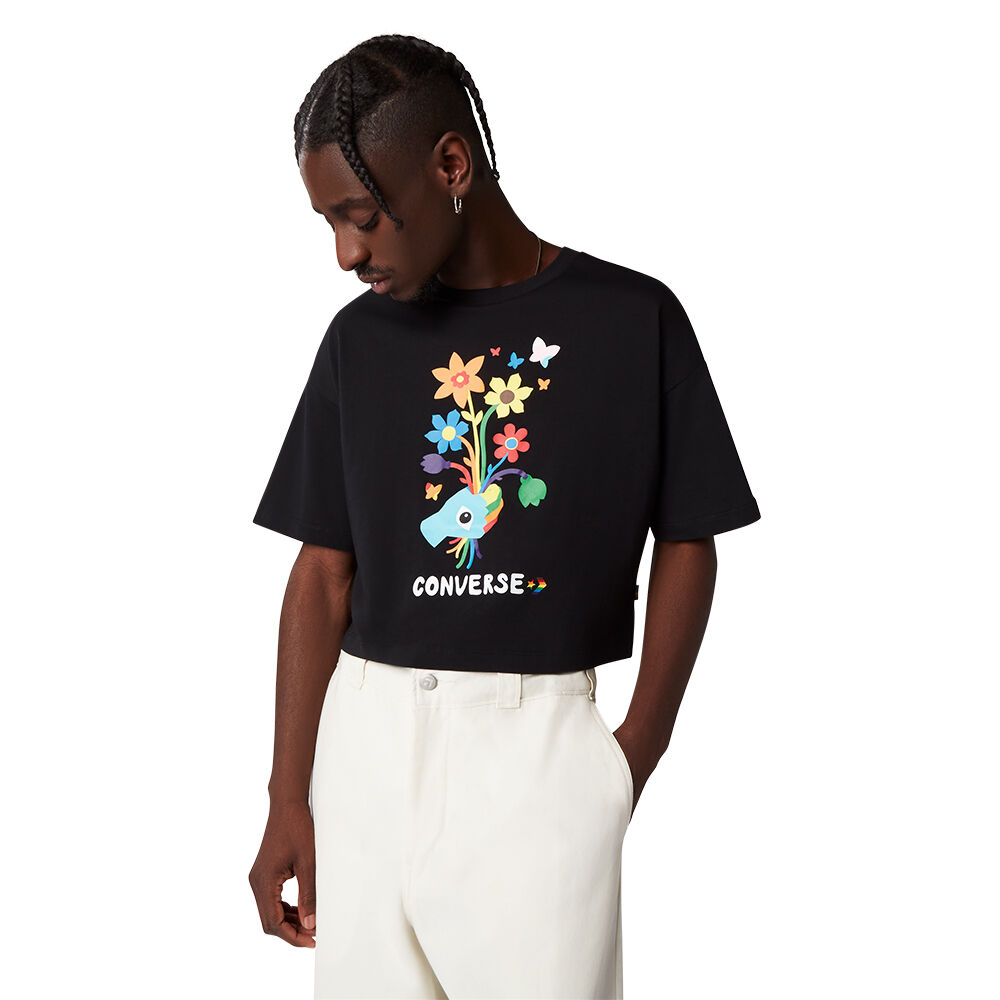 This black t-shirt has a cropped fit. There is also an artistic print on the front. The colourful flowers with butterflies give you a happy feeling. Besides that, it says 'Converse' on the front with again the logo in the Pride colours.
Find Your Pride Tank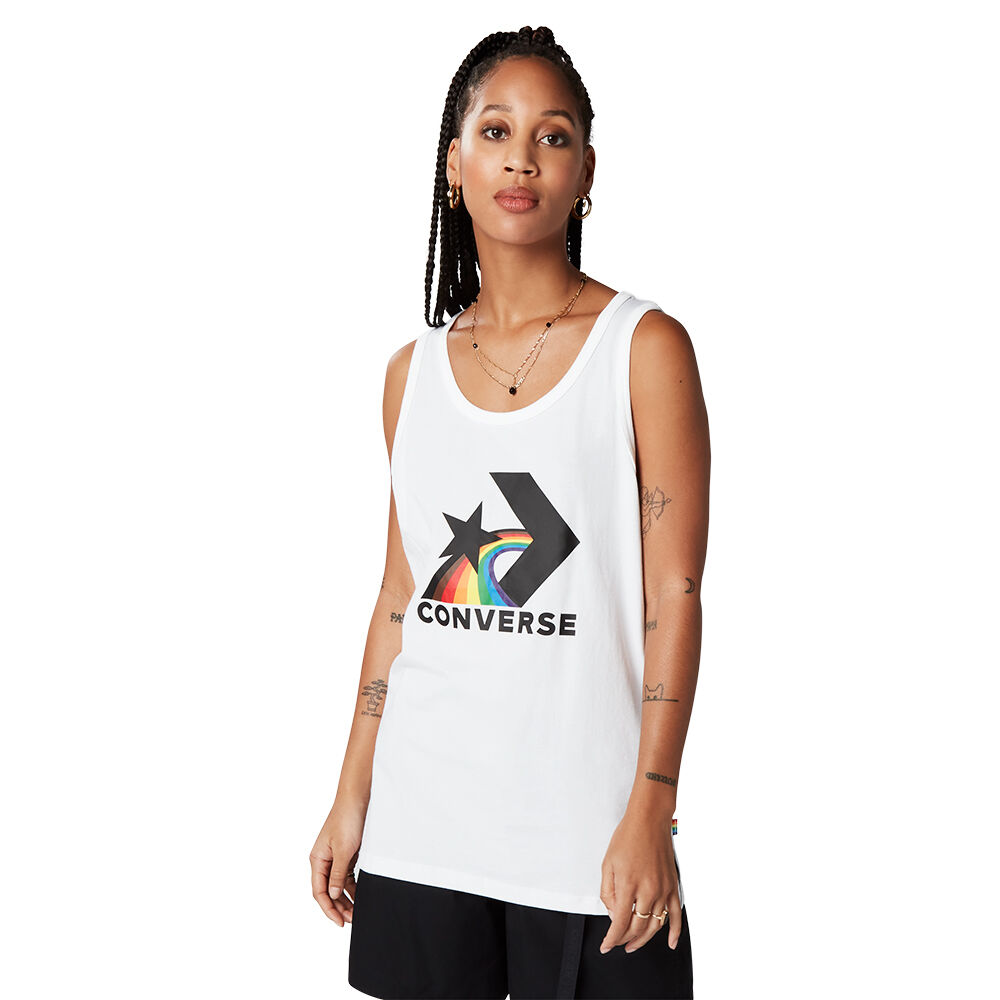 On this white tank top, the Converse logo is depicted in a large way. The letters and the logo have been given a black colour, with the rainbow in between. There is also a small rainbow label on the side.
Converse Pride Collection | Sneakers
Pride Chuck 70 High Top
This off-white Chuck 70's is sure to make a statement. Because of the quiet base, all attention goes to the wavy Pride rainbow. The sole is also coloured, just like the star on the side and the Converse logo on the heel.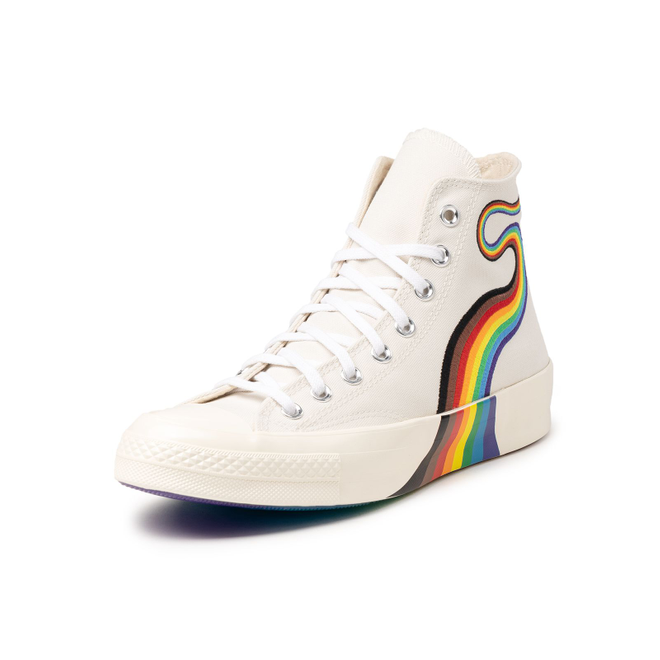 Pride Chuck Taylor All Star High Top
In contrast to the quiet base of the sneaker above, this Chuck is completely full of colour. The upper features flowers, butterflies, rainbows and mountains. The sole is also divided into colourful areas.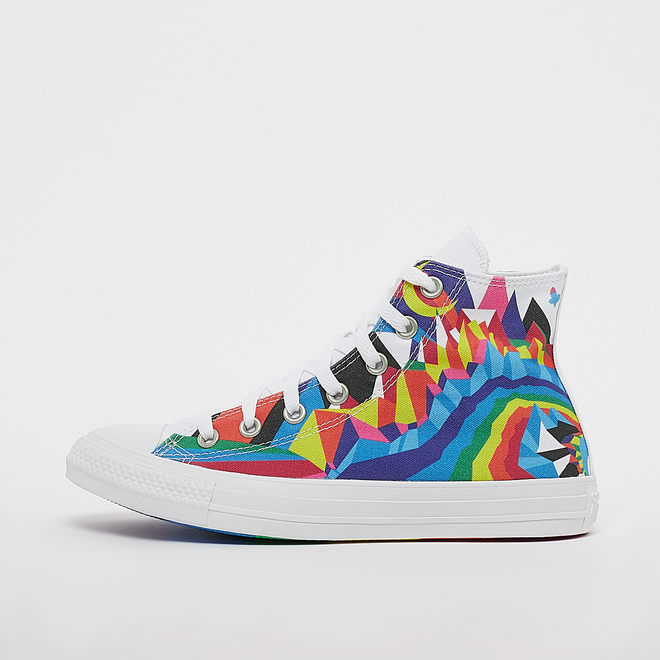 Pride Chuck Taylor All Star Low Top
This lower version seems to be a combination of the two sneaker designs above. The base of the shoe is kept white, but the cheerful print is spread across the sides and tongue. The sole is also divided into different colours, just like the Chuck above.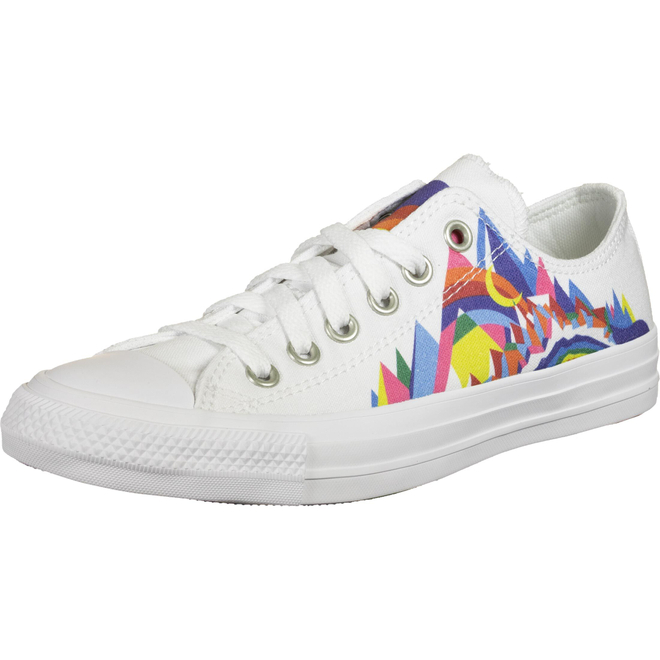 Pride Run Star Hike High Top
The Run Star Hike model has also been transformed to celebrate Pride Month. The different colours on the laces have a nice gradient, just like the colourful borders along the sole and heel. The Converse star also features rainbow colours, as does the ribbed outsole.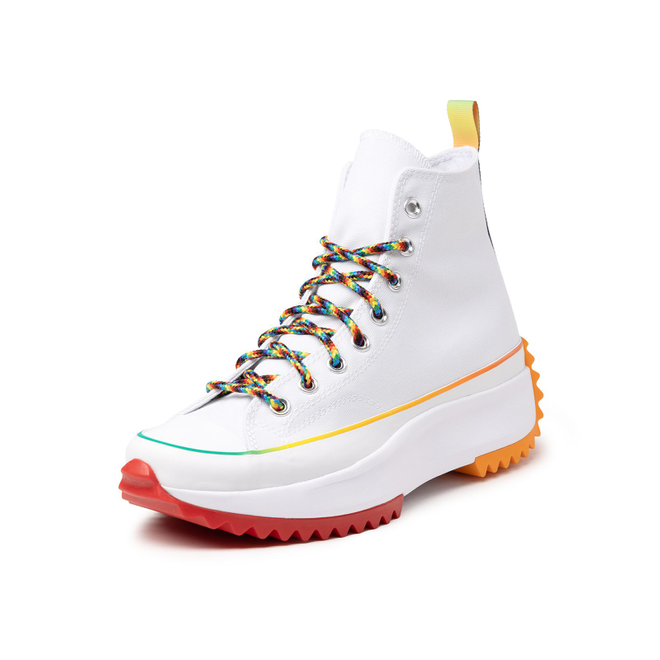 Pride All Star Slide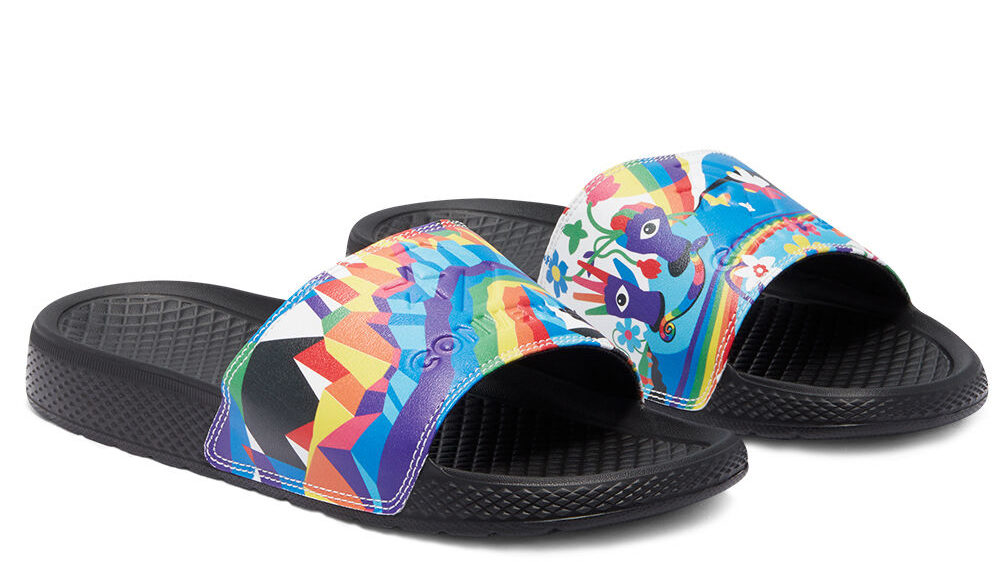 Last but not least, these happy slippers. The bottom is left black, so that your eye is immediately drawn to the upper part. The illustrations on the left-hand side are different from those on the right-hand side, but because of the many colours used, they match perfectly.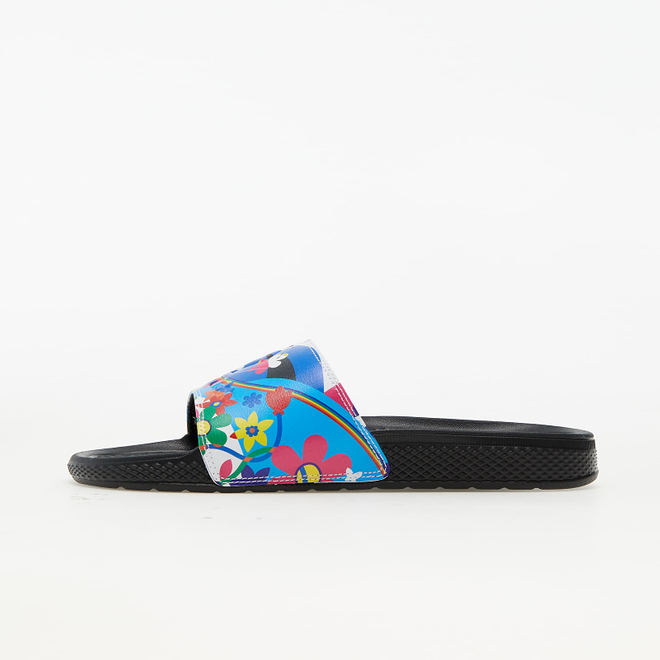 The colourful Converse Pride Collection 🌈 is available NOW on the Converse website and elsewhere. Keep an eye on our News page, so you're always up to date with the latest sneaker news. Also don't forget to download the Sneakerjagers App, to get notifications of new sneaker releases!