Hey sneakerheads! Even though it may not feel like it yet always, spring has been in full rise for a while now, and we are slowly approaching summer. And since we are already in May, we know that Mothers Day is approaching once again. This is a day we love to put our moms in the sunlight, even when these strong women deserve our love all-around.
adidas celebrates Mothers Day
However, sometimes finding the right gift is harder than other years. Some moms can't find something they want, others seem to have everything already. Because of this, adidas celebrates Mothers Day and put out their favourite items, that are especially well-suited for Mothers Day. To make the choice a bit easier, we from Sneakerjagers would like to present you our top-picks.
adidas watches
First off, there are two watch models we recommend: The PROCESS_SP1 and the CYPHER_M1_SST. The PROCESS_SP1 characterises itself through the use of unexpected materials, creating an array of pure but happy colours from the iconic adidas DNA. The classic design is enhanced by tactile details, giving the watch a forward-leaning attitude that is still perfect for daily wear. Moreover, the watches have a water rating of up to 50 meters, and only weight 36g, so they are great travel buddies too!
The CYPHER_M1_SST is a stainless steel watch with heritage details, with the Japanese Quartz rock making sure you stay on time. It comes in multiple looks and is water-resistant. Both models come in various colour combinations. Check out your favourites by clicking on the corresponding photo:
EGLE TRAINING T-SHIRT (PLUS SIZE)
These colourful t-shirts are not only beautiful, but also promote a powerful motivational message. The artwork on these shirts was created specifically for adidas by the London-based artist Egle Zvirblyte. The silhouette, as well as the moisture-wicking AEROREADY make sure that you are comfortable throughout all your (daily) adventures. Lastly, the shirts are made from recycled content, because of adidas' ambitions to end plastic waste.
ADILETTE SLIDES
Whilst the adilette Slides were originally designed for pool-side usage, this did not stop them to make their way into street-style. This specific colorway boosts soft colours that fade into each other, on the soft jelly bandage upper, whilst the contoured footbed makes sure your feet have stability all throughout your day.
BUCKET HAT REVERSIBLE
Whilst the sun makes us want to wear our lightest outfits, we do sometimes need to protect ourselves from the sun, even if its just to be able to read your favourite book without squinting against the sun. This lovely bucket hat makes sure moms can do exactly that and more. It also really doesn't hurt that this hat is so cute, plus reversible!
ZX 2K BOOST SHOES | GV7760
The ZX sneakers made their way into the scene as a revolutionary line of technical runners. This ZX 2K Boost model honours that spirit, and looks fantastic while doing so! The gradient Boost midsole fades from light to dark, to add a fresh feeling to all looks. Get these stylish kicks here: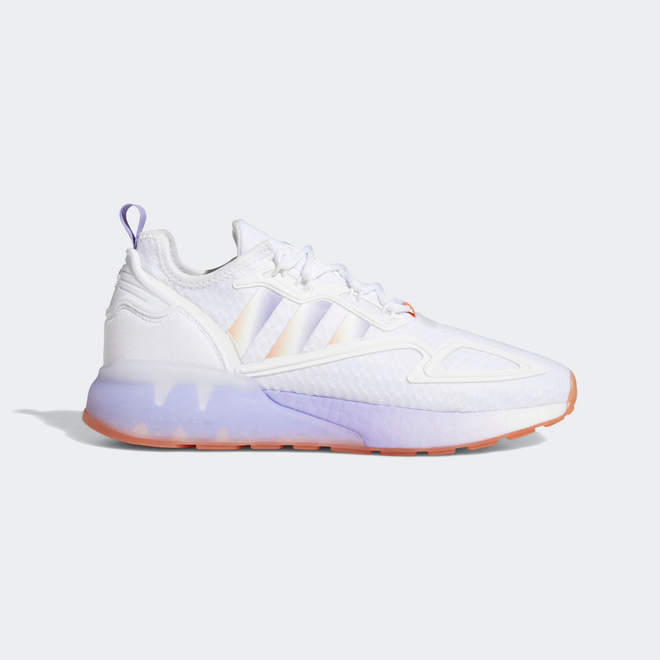 Hopefully you appreciated our shopping recommendations! If you didn't find anything to your liking, maybe consider checking out our other blogs, for more inspiration and information. You can also find our blogs in the Sneakerjagers App, which is available for downloading here. See you next time!