New images of an adidas Yeezy sneaker have been shared. The adidas Yeezy Boost 350 V2 'Light' has a light colorway with a yellow glow. But the sneaker has a special twist: the upper reacts to UV light. Wondering what happens when sun rays hit the shoe? Check it out in the video below:
Boost 350 V2 'Light'
The adidas Yeezy Boost 350 V2 'Light' fits right in with the previous colorways of the model. The sneaker has a uniform colour, which is the same from upper to sole. The light colorway has a yellow glow, which is reinforced on, for example, the heel and the sole.
The upper is made of the familiar woven Primeknit material that we have come to expect from the model. But as you saw in the video, the upper got a special twist. The material reacts to UV light. When the light hits the sneaker, a pink shiny glow emerges. The name of the colorway is therefore very appropriate for this model.
Yeezy likes to experiment
This is not the first time Yeezy has experimented with different materials and techniques. The brand has already designed a 'glow-in-the-dark' sneaker on the same model. In addition, several 'reflective' sneakers have also been released in different colourways, which will re-release in the summer of 2021.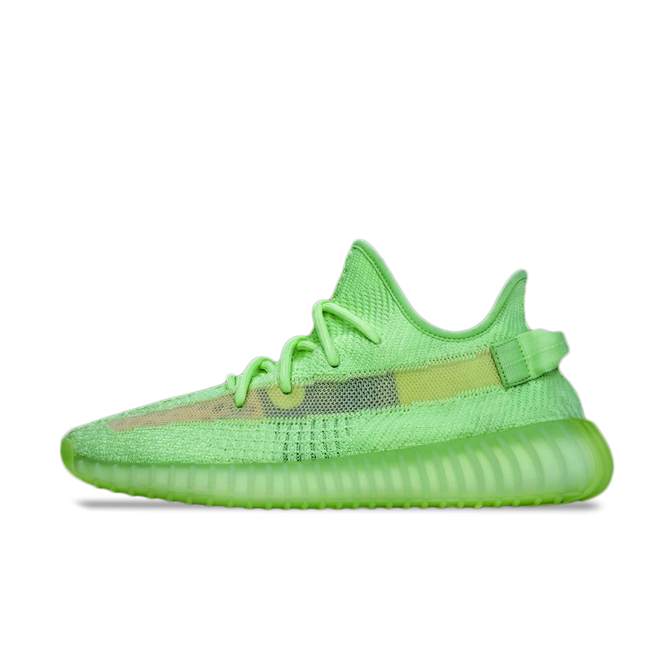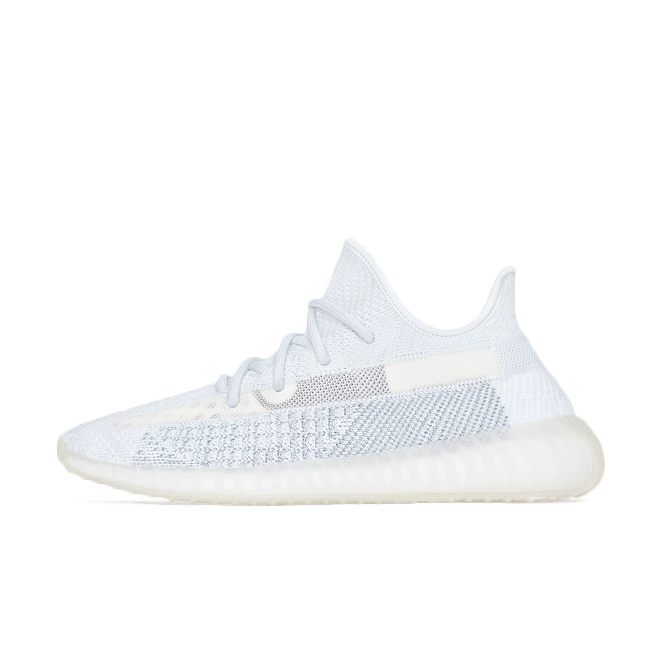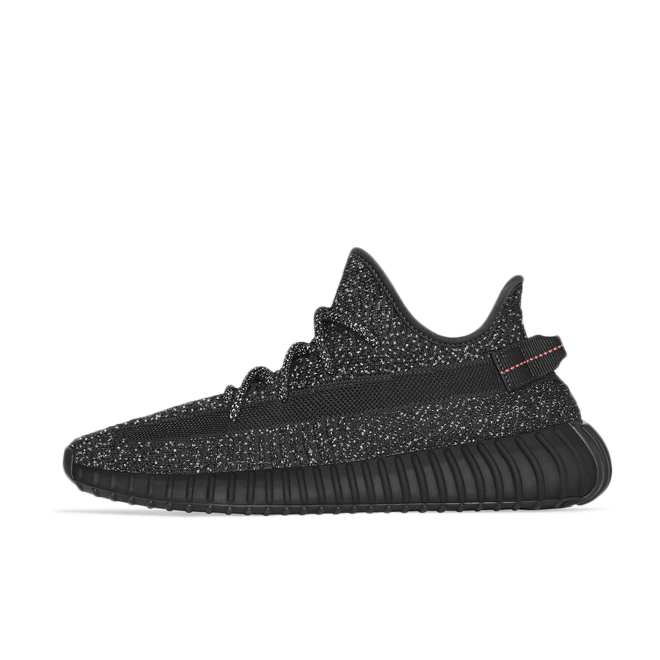 Upcoming Yeezy releases
No official release date has yet been announced for the adidas Yeezy Boost 350 V2 'Light'. But for the upcoming months of May and June, you can already prepare for which Yeezy sneaker you are going to buy with the picture below. There are many different models dropping. From boot to slipper, every sneaker is unique.
Would you rather wait for the special adidas Yeezy Boost 350 V2 'Light'? Then you have to wait a few more months, the sneaker will probably be released in the spring/summer of 2021. Keep an eye on the release calendar, so you don't miss the announcement of the release date! Also download the Sneakerjagers App, so you will be notified when this drop happens and all other sneakers are released.