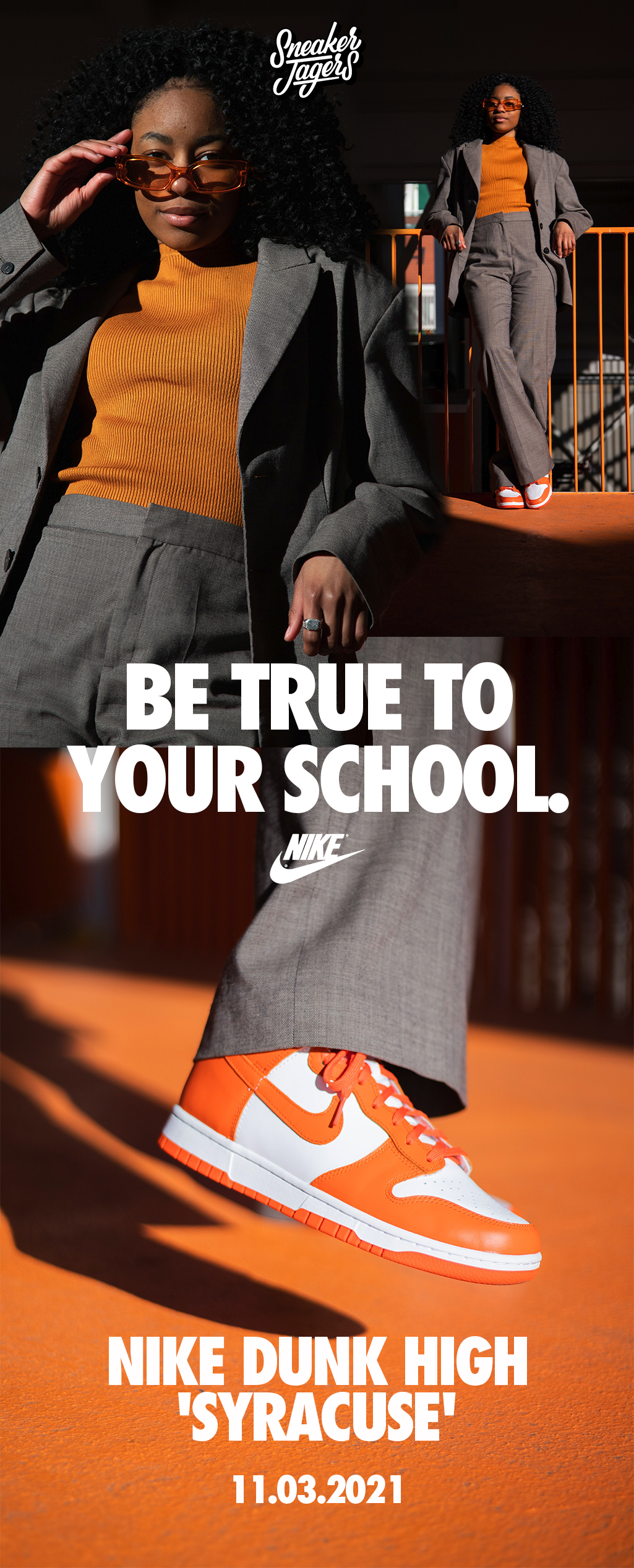 Nike Dunk High 'Syracuse' | DD1399-101
In 2020, we've already seen some OG colorways return on the Nike Dunk High and Low. In 2021, Nike will also reissue these classic designs. On 11 March 2021, Nike will re-release the Nike Dunk High 'Syracuse'.
This eye-catching colorway is perfect for spring and a must-have in your wardrobe!
Be True To Your School
The "Syracuse" colorway is part of the original 1985 version of the "Be True To Your School" pack, which included a series of dunk highs with designs belonging to various universities in America. The selected universities had a great basketball programs and often the jerseys were in the university's colours.
Nike came up with the idea of putting the university colours on the trainers. This way, the fans of the basketball team could visibly cheer for their team during the games. This way, everyone could see which team you belonged to.
The orange and white colours of this dunks, belong to Syracuse University. This university is located in New York City and had a popular basketball team. This fresh colorway already returned on the Dunk Low in spring 2020 and sold out very quickly. Resale prices are also high, on StockX the lowest asking price is $340.
It's no surprise that this colorway is so popular. The orange and white colour blocks create a contrasting effect that immediately grabs your attention. The pair is bright and cheerful and is a statement under any outfit.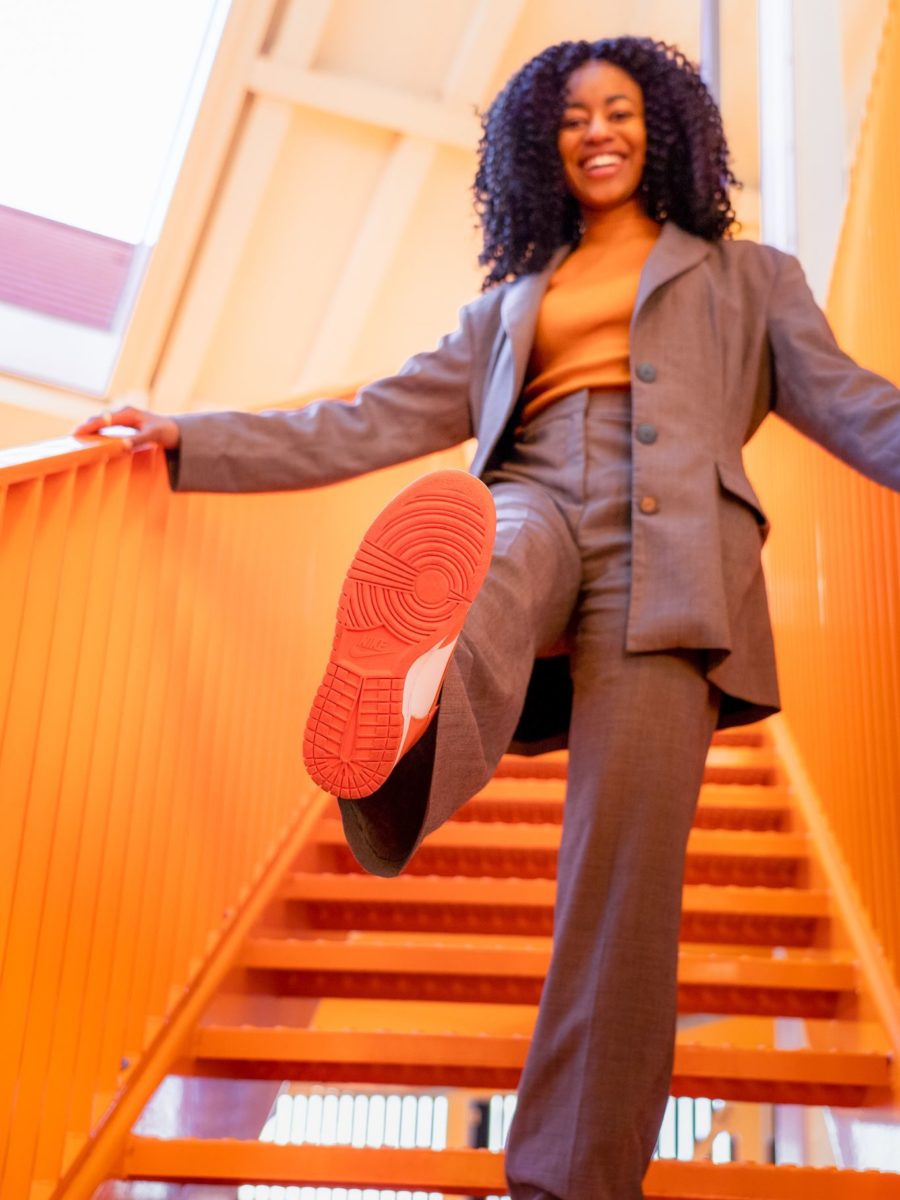 Nike Dunk 2021
Can't get enough of the Nike Dunk models and want a piece of history on your feet with the OG colorways? Then keep an eye on our release calendar, because 2021 will see the return of some OG designs.
The "Michigan" colorway for example has returned on the Dunk Low. A few months ago, we saw this blue and yellow colorblock design again on the Dunk High. In addition, the Nike Dunk High 'Game Royal' will be released on 11 June. This sneaker with light blue and white parts is expected to be very popular.
Nike Dunk High 'Syracuse' - release info
Are you a fan of the Nike Dunk and love a bright orange colour? Mark 11 March in your calendar, at 9:00 am the Nike Dunk High 'Syracuse' will be released by Nike and other retailers.
Keep an eye on the Sneakerjagers release calendar to get an overview of all retailers so you won't miss the release dates of all other Dunks!