Travis Scott has been spotted wearing a new pair of Air Jordan 1s! The American rapper is no stranger to Nike and Jordan, as he has already had a number of sneaker collabs with these major brands. These collaborations with Travis were well received: each design sold out in no time. It has been a while since a new Travis Scott x Jordan sneaker has been released, so hopefully the Jordan x Travis Scott x Fragment will be released soon. Take a look at the first images of the shoe here!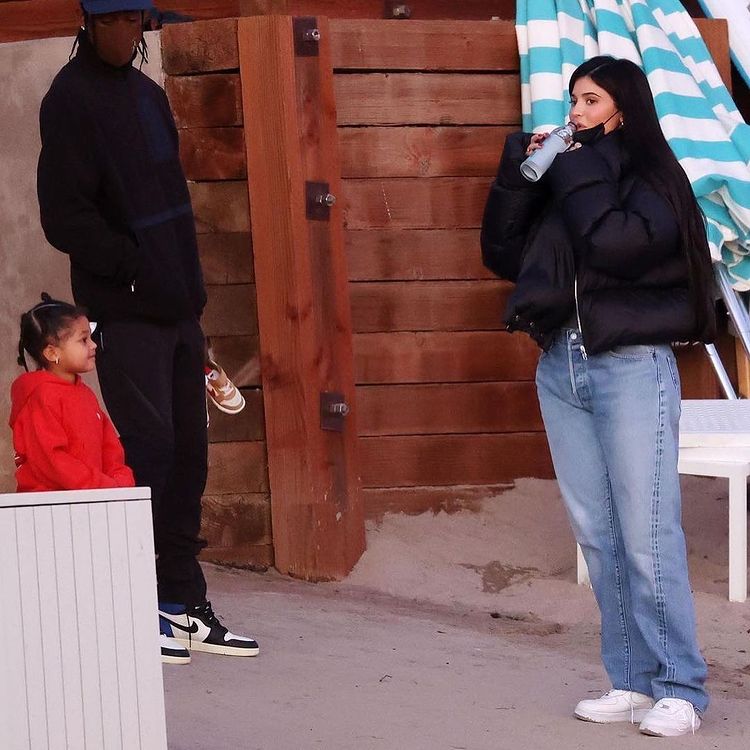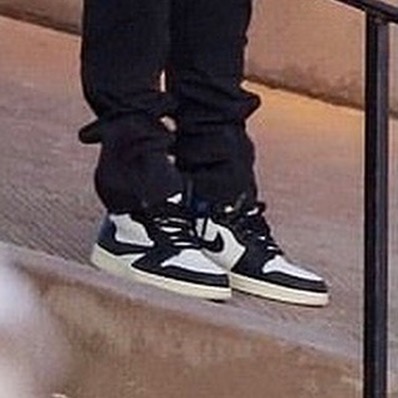 Travis casually wears the new AJ1
On Valentine's Day, Travis took ex-partner Kylie Jenner and daughter Stormi Webster to the beach. The paparazzi were there of course and shot a few snaps of the famous parents. While some people were mainly focused on Kylie and Stormi, a few real sneakerheads spotted the new pair of Jordans on Travis' feet. Casually, he wore the Jordans with the swoosh turned upside down on the sides. This swoosh was seen on his and Jordan's previous collaborations. For example on the Travis Scott x Air Jordan 1 'Cactus Jack'. This swoosh was the clue that a new collaboration was coming.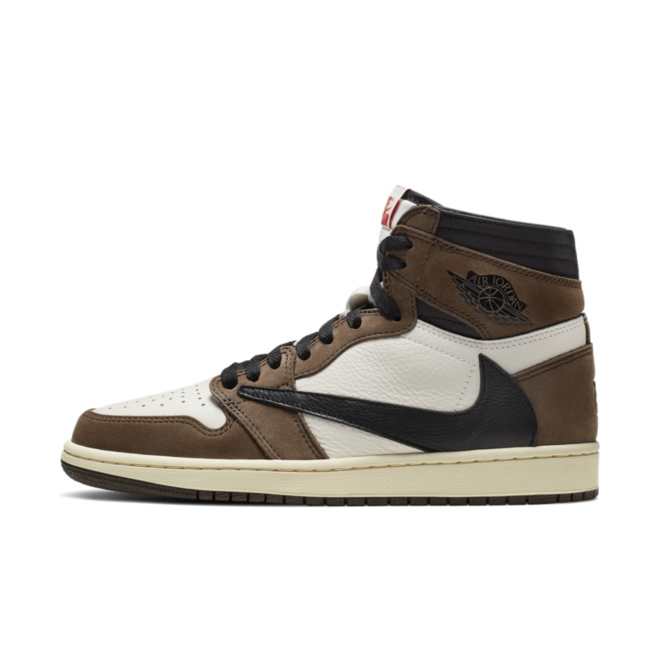 Jordan x Travis Scott x Fragment
The news about the potential release raced around the sneaker scene and the model was illustrated in detail by various accounts on Instagram. Above is an example of the Air Jordan 1. If you look closely, you can see the Fragment logo on the side of the heel. Fragment is a Japanese fashion brand, founded by Hiroshi Fujiwara. Perhaps the blue colour is already ringing a bell with you, as the colorway looks exactly like the Air Jordan 1 x Fragment that came out in 2014:
We don't know when this black, white and blue detailed Jordan will be released. But we are very excited about the new Jordan x Travis Scott x Fragment collaboration. Are you? Keep an eye on our release calendar to not miss the official release date!