Since its original release in 1982, there have been countless variations on the Nike Air Force 1. Some say this model is the best Nike shoe of all time. That the Air Force is a unique model and continues to innovate is a fact. This time Nike sticks to the classic white base of the shoe, but gives it a surprising twist. Curious about this twist? Check out the first images of the Nike Air Force 1 'Keep 'Em Fresh' here.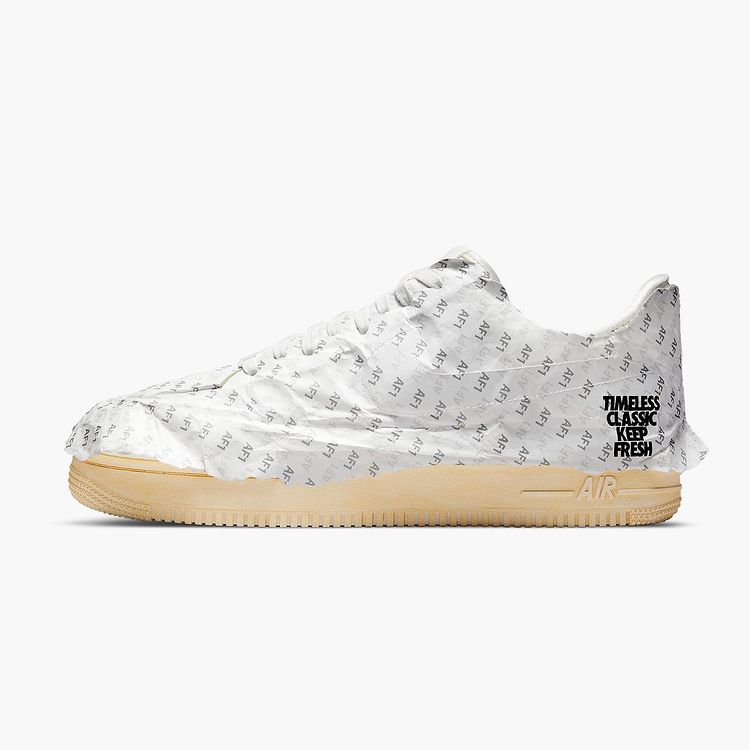 Nike Air Force 1 'Keep 'Em Fresh': the design
When you take a new pair of sneakers out of the box, they are usually wrapped around a layer of tissue paper for protection. Nike seems to have used this paper as inspiration for their latest design. Both shoes are wrapped in this same kind of tissue paper. To keep the design stylish, the tissue is printed with "AF1". On the back of the shoe is a big text "Timeless Classic Keep Fresh". Nike hints here to the great success of the timeless Air Force 1 and to the protective paper.
For those who think that the protective layer should stay in the box, you can also remove the paper. Hidden underneath this layer is a classic white Air Force 1. When you zoom in on the shoe, you can see that it has been given a 'vintage' look. The sole has been yellowed, as have the lines of the stitching. This makes it look like a very old pair of AF1 that are well preserved. In addition, the same print from the paper can also be found on the inside of the shoe: on the soles.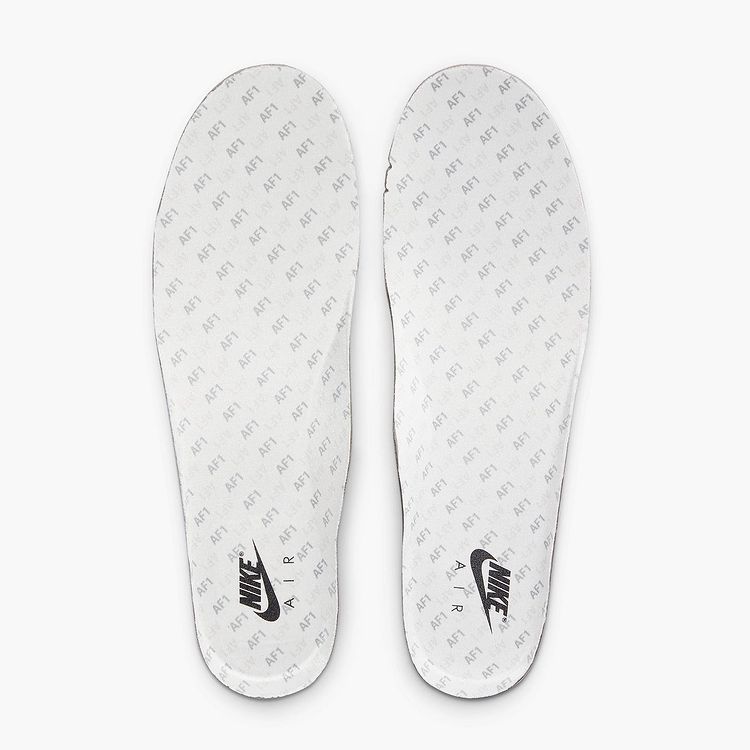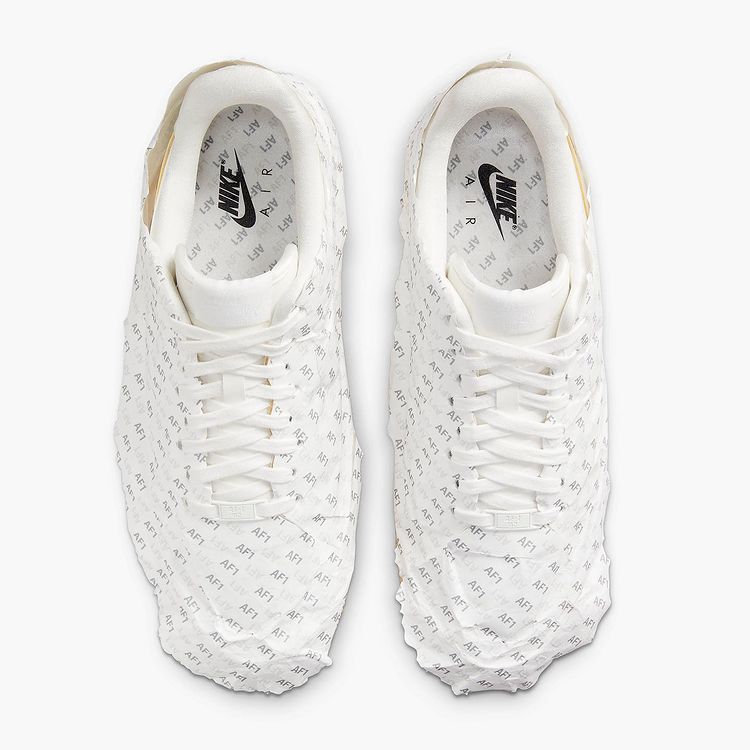 When this new variation of the Nike Air Force 1 will be released is unfortunately not yet known. So keep an eye on the Sneakerjagers Release Calendar to not miss the release date!