Cop or drop? That is the question here! But to be exact, we have already asked you that! In our release calendar you can vote for every sneaker: Thumbs up or thumbs down. And the kicks that get the most upvotes from you will make it into our weekly top 3 cop sneaker releases from you, our community. In addition, you will find all information about the purchase at a glance and some interesting background facts! Let's go!
Your top sneaker releases of the week
As always we start with the third place of your personal top sneaker releases of the week! This week the Nike Air Max 90 'Dia de Muertos' made it here. This iconic Nike sneaker gets a special look with great colours and elaborate patterns. This sneaker comes with white laces and a white midsole.
You can get all information about the whole Dia de Muertos Pack from Nike here. The Día de Muertos Pack by Nike is designed this year as a tribute to the family. Both to all those who are still alive and to those who have already passed away. Because the Día de Muertos or Day of the Death is, you guessed it, the day of the dead in Mexico.
The kicks will celebrate their release on 15 October at 09:00 am and will cost you 150€. Besides the Air Max there will also be a Blazer, a Jordan 1 and a Daybreak in this style. You can find all further information in this blog post or in our release calendar.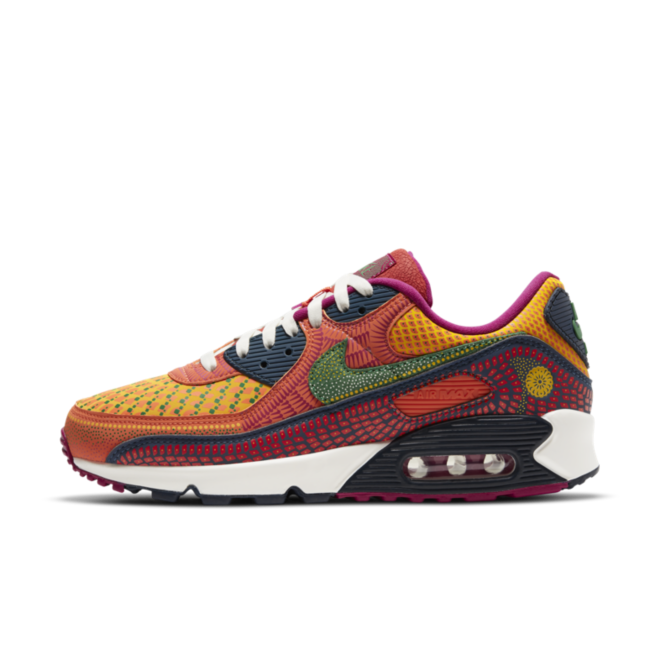 And of course we continue with second place, dear community. Here we get some Jordan Heat with the Air Jordan 1 Mid SE 'Sisterhood'. Maybe it went straight through your mind at first sight: Optically, the kicks got the colour scheme of the Fragment Jordan 1. White upper with blue overlays and black details - nice!
But that was not it yet. Another highlight of these kicks are the cord seams that connect different patterns on the upper. Visually absolutely strong! If you want to read more about this in detail, have a look at Maurice's blog post.
The Air Jordan 1 Mid SE 'Sisterhood' drops on Thursday 15 October at 09:00 am. The sneakers are priced at 120€. Unfortunately, the shoes will probably only be available in women's sizes. You can get all information about the purchase by clicking the button: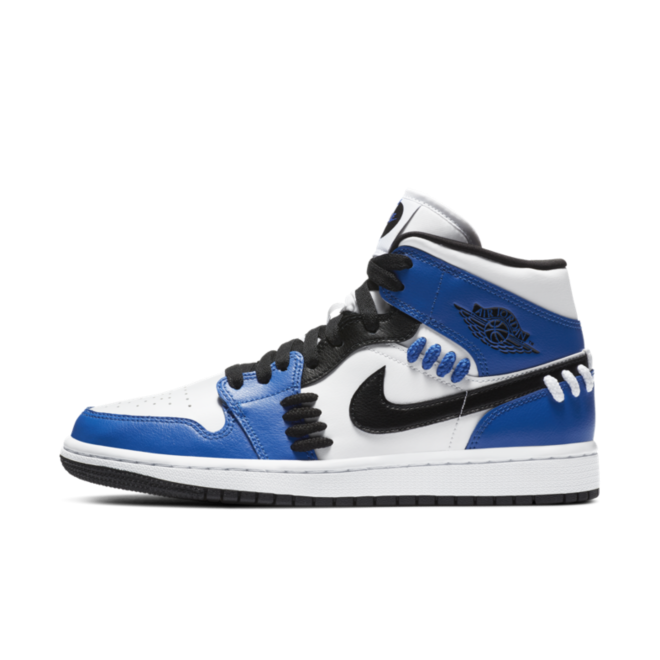 At the top of the cop list:
Also on the 1st place you have chosen a hot style from Jordan. The Air Jordan 1 High OG WMNS 'Lucky Green' is one of the Jordan Holiday Retro releases, is exclusively for women and is simply awesome! Have I promised too much, dear community? This week your selection of top sneaker releases is once again a tough one!
This Jordan has a used look and comes across a little unfinished. The design is inspired by Michael Jordan's 1986 playoffs game in Boston, and the kicks' insoles even come in the look of the hall in Boston. The white leather upper with the green overlays and black accents is an absolute top look!
The Air Jordan 1 High OG WMNS 'Lucky Green' will celebrate its release on Thursday 15 October 2020 at 09:00 am. You can try your luck at some shops and at Raffle to get the hyped kicks. You can find a list of all Raffles by clicking the button. The shoes will cost 160€.