How well do you know the Veja brand and its sneaker styles, dear community? If you look around in the streets and pay attention to the sneakers (which I do all the time as a sneaker fan, what about you 😅?) you will see more and more often the shoes with the V on the side. Veja, that is a Portuguese word and means translated: Look!
The French company Veja has been in existence since 2005, when it was founded by Sébastien Kopp and François-Ghislain Morillion, with the question: Is another world possible? The guys at Veja wanted to answer this question with 'yes' and that's why Veja pays attention to a future-oriented production. Here they want to make a difference. Veja's sneakers not only fit stylishly into our time, they are also produced sustainably and fairly, often vegan and coloured with natural colours. Only yesterday, we presented you the history of Veja: if you want to read the whole story behind the brand again, just click here.
Veja - Sneaker that change the world?
Sustainability, recycling and an environmentally friendly and fair production - all this is becoming more and more important in the world of sneakers. Veja has been relying on these values for years and is now turning them into quite stylish sneakers! How this can look like, we want to show you today and have selected some top sneakers from Veja, which are totally in the trend 2020.
The first of these is one of Veja's most popular silhouettes, the Campo. Here in white, with a leather upper and black accents. The sneaker convinces above all with its minimalist design. So you can combine it with many styles and you get a sneaker in your house that simply always goes. If the colorway is too simple for you, you can choose from a few other models here: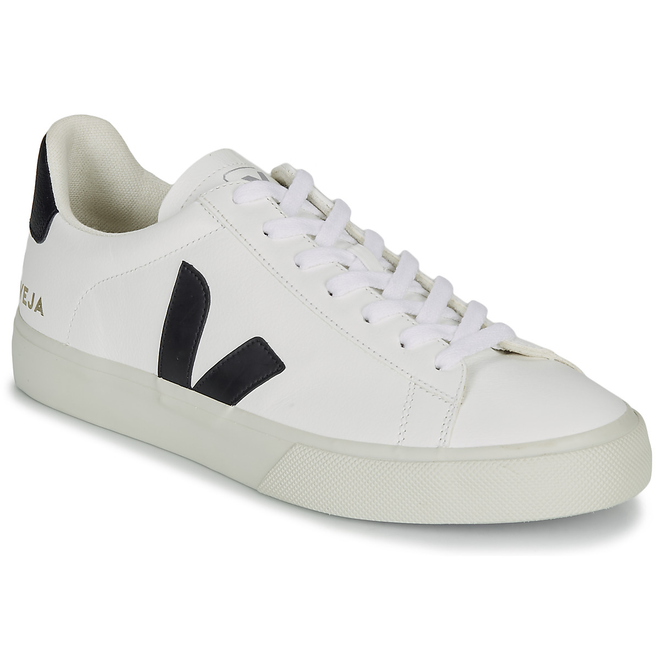 The Veja V-10 Leather is also quite a popular model. You can hear it by its name, the upper is also made of high quality leather. Veja uses natural products as much as possible for its materials. Vegetable tanned leather, natural rubber and organic cotton are some examples. This style also has a clean look, but comes with a little more colour and a little more statement in its design.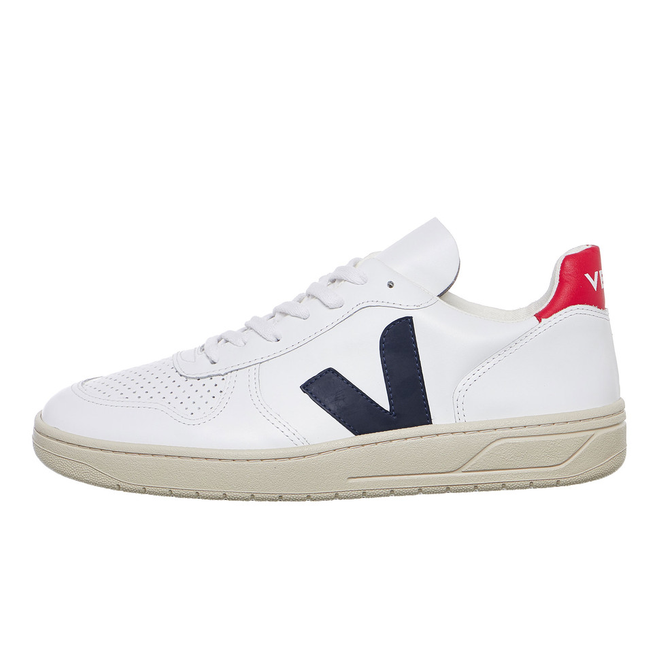 The Veja Venturi Hexamesh 'Gravel Natural Grey' is the best way to go for a long distance. A sneaker that fits perfectly into the current trend. A little running, a little chunky and a lot of style! The upper comes in a mix of mesh and suede - super comfortable and super trendy. At Veja you get sneakers with timeless design, which have been produced trend-setting: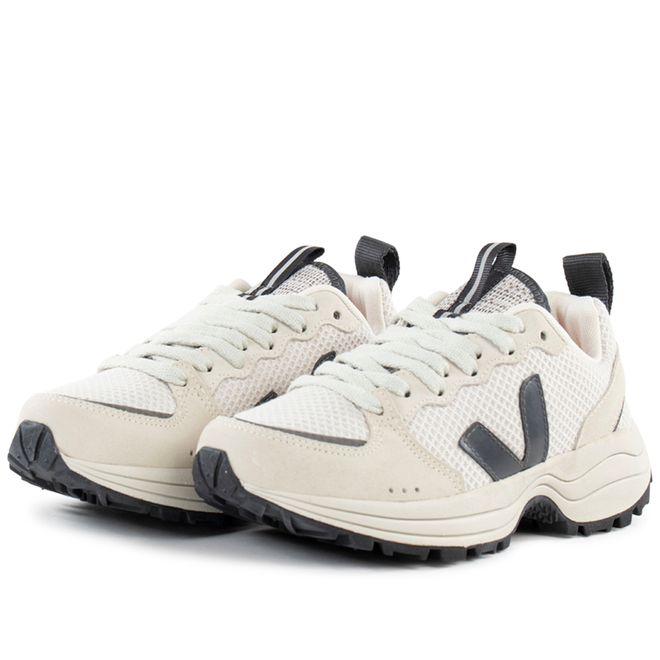 Look! Veja - a great alternative
For the girls we now have the Veja WMNS Rio Branco. The Branco model from Veja also has a slightly different style. Here too, mesh and suede have been used and the coloured V, the trademark of the brand, stands out very nicely. The outsole is also special here, which promises not only good comfort but also the necessary grip for an active everyday life. Even if we can't imagine it in this weather, autumn is slowly approaching!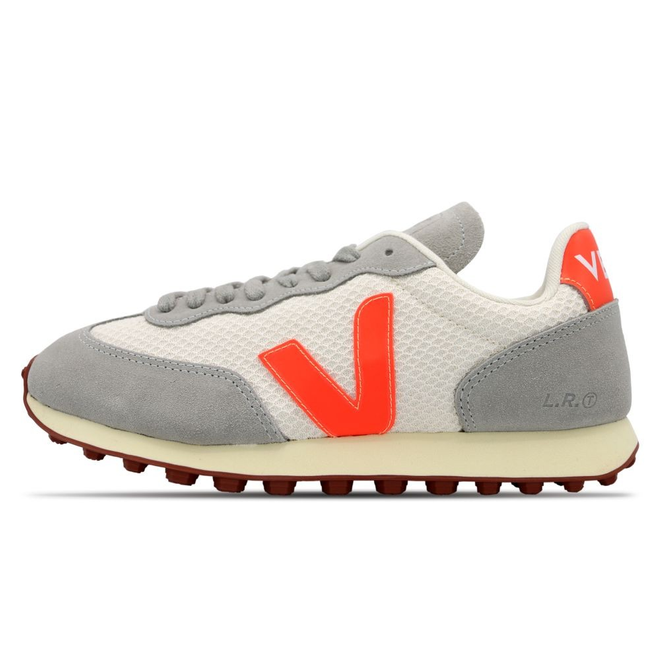 Now I have unfortunately already mentioned autumn, dear community. I really hate to say it, but it will come. But you will be perfectly equipped for example with the Veja Roraima Sneaker. It comes with a water-repellent suede upper, which is made on the Brazilian farms of the Rio Grande do Sul. Veja is in close contact with their production facilities and stands for fair working conditions and adequate payment.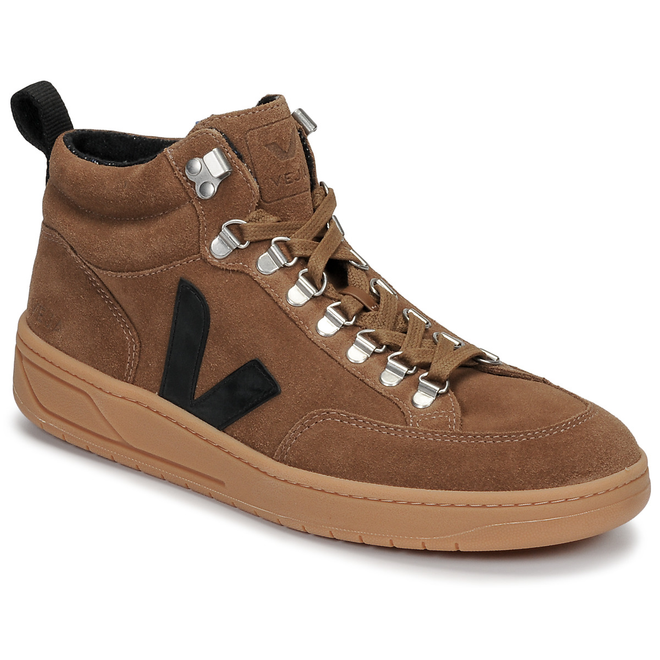 Vegan! Veja also stands for that and totally hits the pulse of time. Even without animal products you can make great, durable and robust sneaker styles. Like for example this Veja Woman V-10 Vegan CWL for the girls among you! Its clean style convinces beside his qualities here above all. And also in terms of price the kicks of Veja are totally in the frame: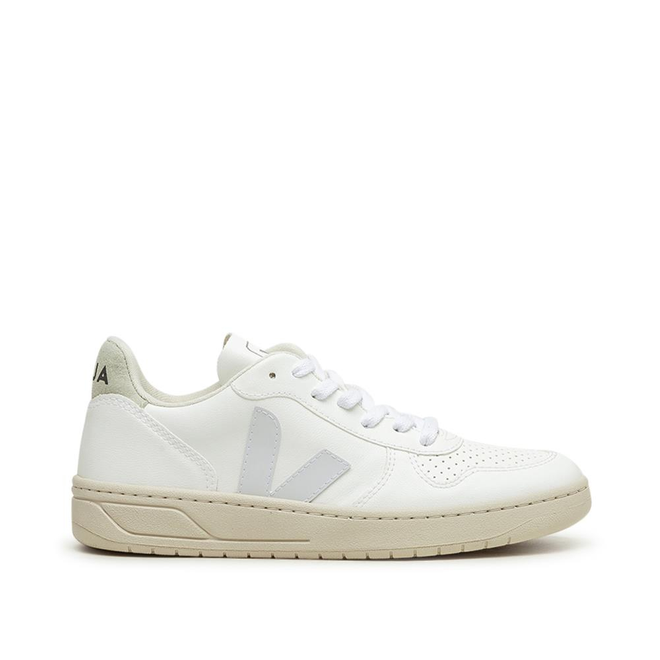 So, dear community, was there something in for you? In the end, we can say that Veja is taking the right steps in her production and that the result of her sneaker styles is still impressive. A great brand, with great shoes and simply something different. If you want to browse through our sneaker collection under the keyword Veja, you can go there directly by clicking on the button:
If you don't want to miss such inspiration, stories about the sneaker world and the latest trends in the future, then check our Sneaker News regularly!