I have this one pair I really want, but somehow never buy and always forget when I'm making my wish lists… I don't know what it is about these kicks…
Every time I see them on pictures or in real life I decide I HAVE to have them and then they just fade into the background…
Am I the only one that has such a "love and amnesia" instead of "love and hate" relationship with a pair of kicks? I feel like such a dork sometimes.
Sneaker-love clearly isn't any easier than "normal" love LOL.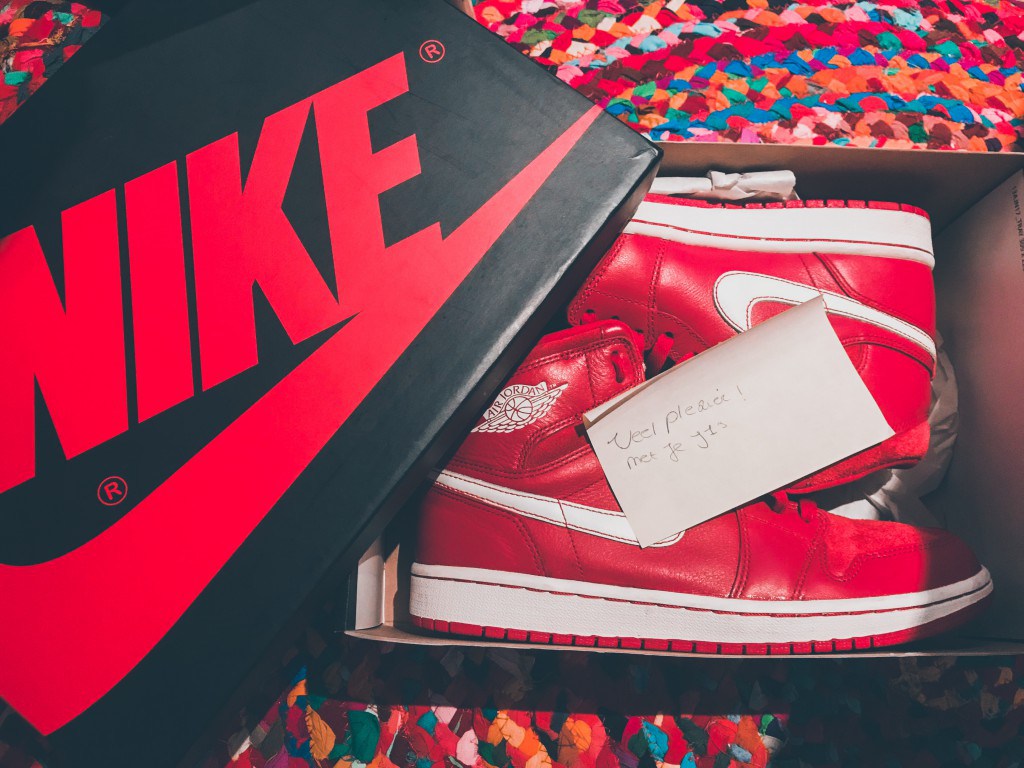 Well a few days ago what seemed to be impossible happened anyway…
In Diemen (near Amsterdam) there was someone who had decided that she was gonna sell some gems for a fair price. I imagine that she is this honest and beautiful person who knows the culture and respects it more than she loves money. A few years ago she bought some kicks which she really loved, but they just happened to be too small. I imagine she sat on her couch, looking at her kicks and thinking about what she was going to do with them. She could just be greedy and keep them, just for keeps. I have to admit that would probably be what I would've done, since I can't part with any of my sneakers… It's a defect.
She could also be ice-cold and sell them for much more than she'd paid for them. Nowadays everybody chases the money, so why shouldn't she.
Or maybe, just maybe she would sell them for a fair price to someone who really wanted them and who would give them the sneaker love they deserve. But why would she? What does she get out of it? She didn't have to think long about the answers to these questions… for her it all comes down to honesty, sneaker love and love for the culture.
I don't know if this really is how it went, but I like to imagine that it did.
It gives me that feeling that kids get when they hear a fairy tail, that warm and fuzzy feeling inside…
I need that feeling to keep believing in our culture, because apparently even when Dunks release quite a lot of people act like utter d*cks. I mean the Nike SB Dunks X Humidity came out and somehow everybody wanted them, but nobody wore them. They all ended up on Marktplaats (Dutch eBay) and the people who would really rock them were left empty handed. Even Dunks now people? Really?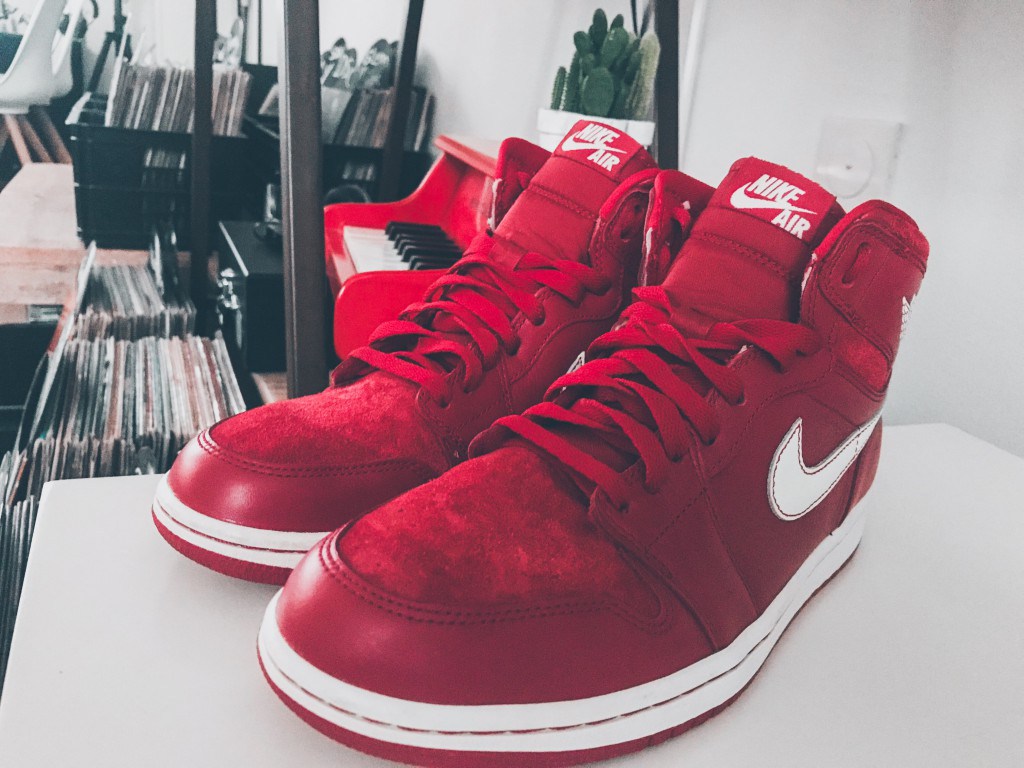 Okay back to the story… so she made the decision to act like a true sneakerhead, but I still didn't know that and I still didn't know her… That's when my big brother from another mother, Gilbert Haryanto comes in. He texted me a link. At first I thought he'd sent me some kind of lame video, because he knows that I would probably embarrass myself when I'd look at it in public… Yes, I'm that person who can't contain their laughter and starts making weird, awkward noises in public.
I put my phone away without really looking at the link, but then I felt a sudden urge to check it out anyway. And boy was I right to do so! It was a link to Marktplaats (Dutch eBay) and there they were! Jordan 1 Gym Red for a more than decent price and in great condition. It almost looked to good to be true. Like I told you already, this is a shoe I'd wanted for quite some time but somehow never ended up buying. That had to stop right then and there! I could not let this chance go to waste, these gems had to be added to my collection NOW! It had taken far to long already!
I contacted the seller and not only were the kicks great, she turned out to be such a nice person!
I love sneaker stories like this and I love using my imagination about the people I buy the kicks from. Okay there you have it… another one of my weird ticks shows it's awkward head…
Thank you big brother for looking out for me!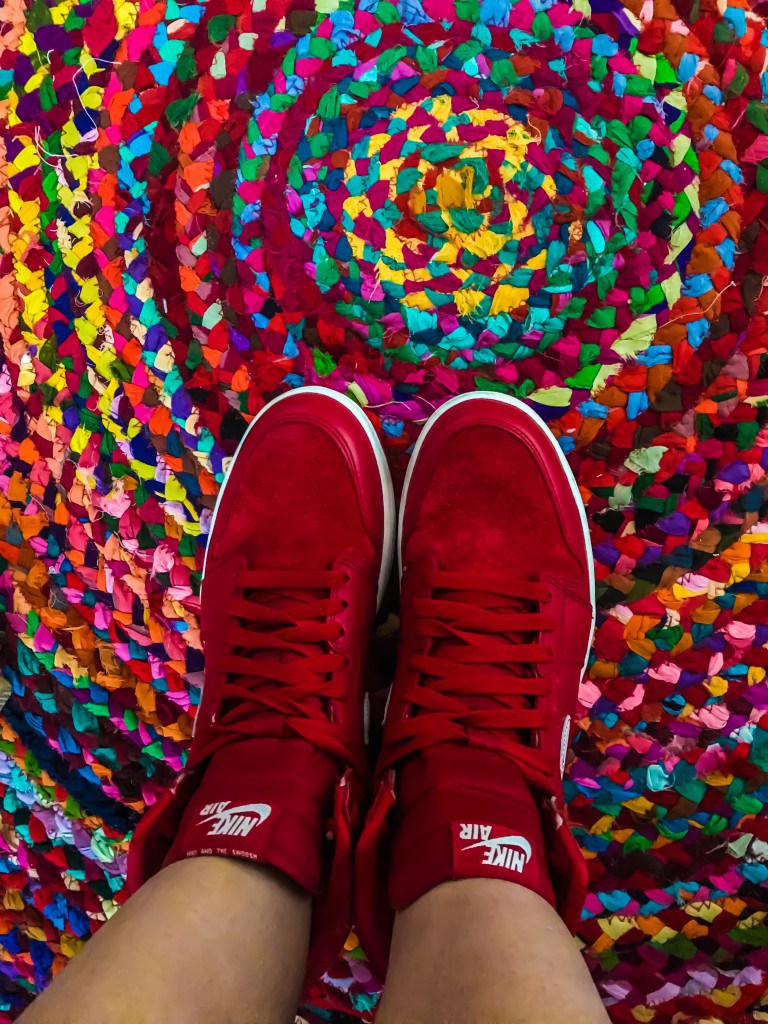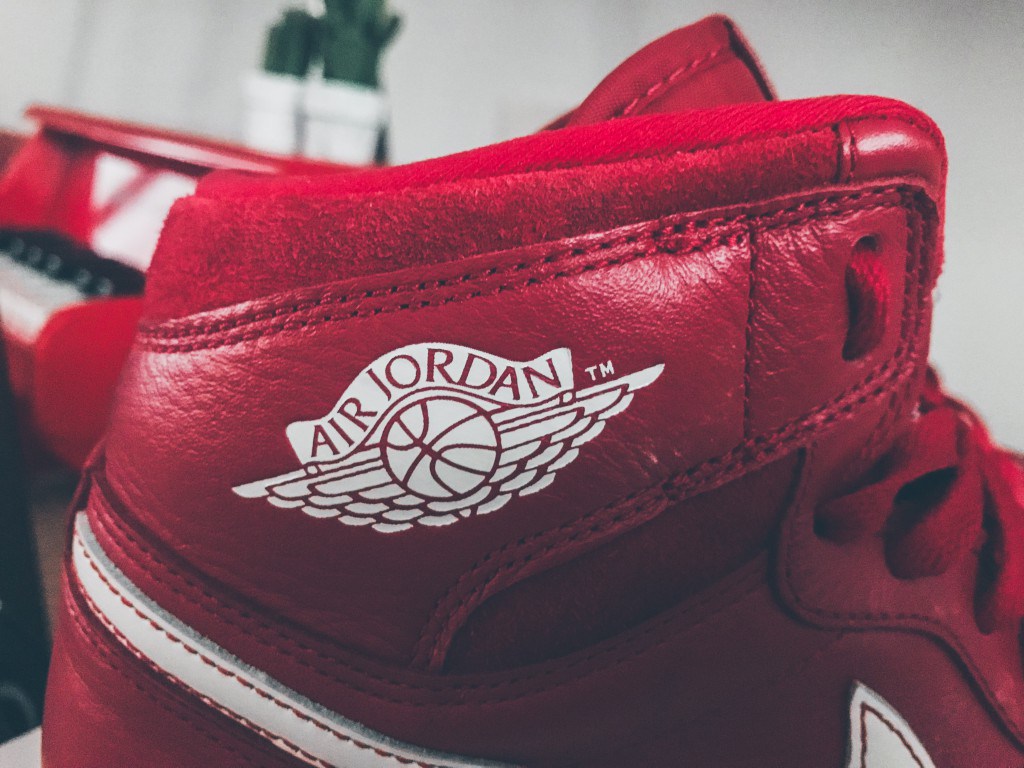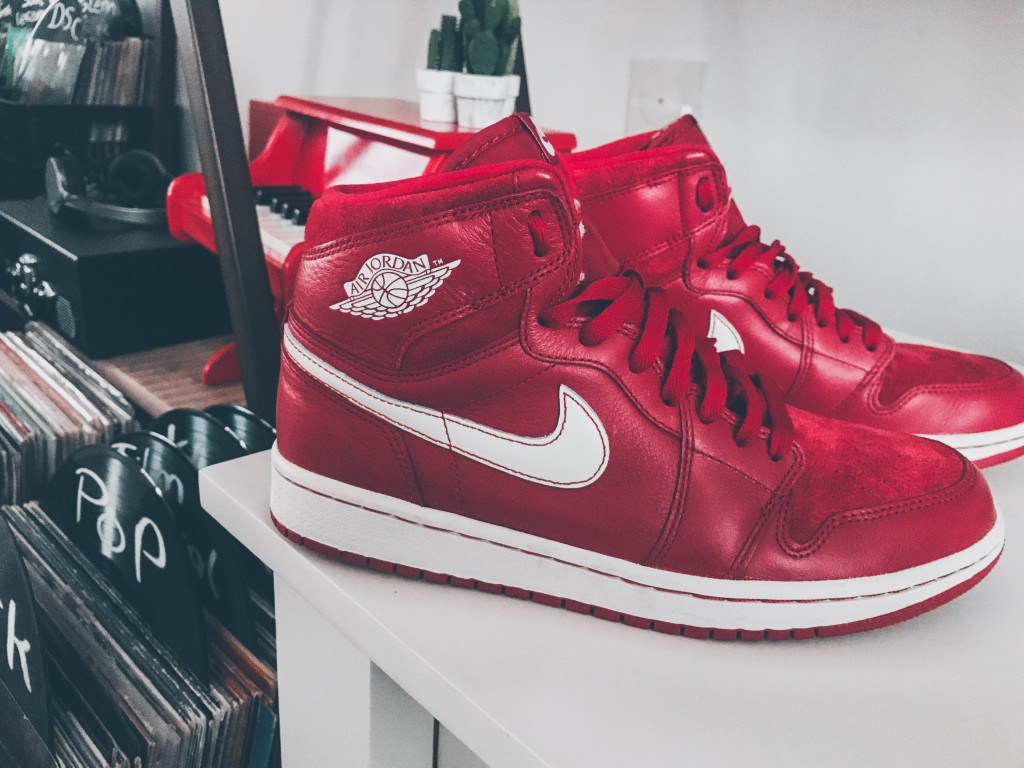 Share the love and please:
– Like FB: kick out of the box
– Follow IG: kickoutofthebox