Ik zal maar meteen met de deur in huis vallen… Hallo allemaal, Ik ben Gwen en ik ben verslaafd.
Ah dat lucht op!
Naast een sneaker addict ben ik ook nog eens een sneaker journalist! Via mijn blog www.kickoutofthebox.com deel ik mijn eigen sneakerverhalen en sneakerliefde en die van velen andere sneakerheads van over de hele wereld.
Sneakerjagers is ook een groot voorstander van het delen van sneakerliefde, dus vanaf nu kunnen jullie de komende weken elke vrijdag genieten van één van mijn blogposts op sneakerjagers.nl.
Wij Nederlanders zijn een heel werelds volk, dus dat de posts in het Engels zijn is vast geen probleem! Mocht het toch niet helemaal lukken is er een dikke vriend die je vast wel wil helpen… dan ga je gewoon voor quality time met mr. van Dalen.
---
Like most people I'm very curious. I love to take a sneak peek in the sneaker collection of others. To share this guilty pleasure, I'm going to kick in some closet doors. "kick in the closet door" invades the sneaker closet of a different sneakerhead every week.
This week's sneaker closet belongs to:
"Mr. ShoeZeum" Jordan Geller // Years collecting: 18 // Number of pairs: approx. 300
Jordan has been collecting sneakers since 1999 and I think it's save to say that his knowledge about Nike is limitless. I've been reading up on him and his activities for years and years. This guy is amazing and I'm honored to be able to give you all a sneak peek into his sneaker closet and sneaker world.
Jordan didn't only collect kicks, but also started reselling shoes. His business expanded and at one point he had about 1 Million Dollars worth of shoes in stock. Eventually he got banned by Nike in 2009 and about a year later he came up with this great idea to curate the history of Nike through his famous ShoeZeum. In a way I'm thankful Nike banned him, because it lead to this amazing thing. Jordan was now able to fulfill his childhood dream.
The ShoeZeum was so special that it ended up being the reason Nike lifted the ban.
Jordan told Sneakerwatch all about his motivation to start the ShoeZeum.
Check out this video to see Jordan telling the incredible story behind ShoeZeum.
Because I can imagine that not everyone has seen the ShoeZeum, I thought it would be fun to include a video in which Jordan gives us a tour through his ShoeZeum.
Because all good things come to and end, ShoeZeum eventually closed it's doors. I have to admit it saddens me to see the place all packed up, because this is what my heaven looks like!
After years of reading up on Jordan and his ShoeZeum, I was dying to know the stories behind the kicks in his sneaker closet. I contacted him and he blessed us with a sneak peek into his sneaker closet.
Jordan told me that the first pair of shoes he bought and collected were the Air Jordan 5 Retros. "I wanted Air Jordan 5s way back in 1990, but never got them because they were too expensive. Once I got my first pair of Retros, I could not even think about wearing them because I didn't want to mess them up. So I kept them New In Box in my closet and started collecting sneakers!"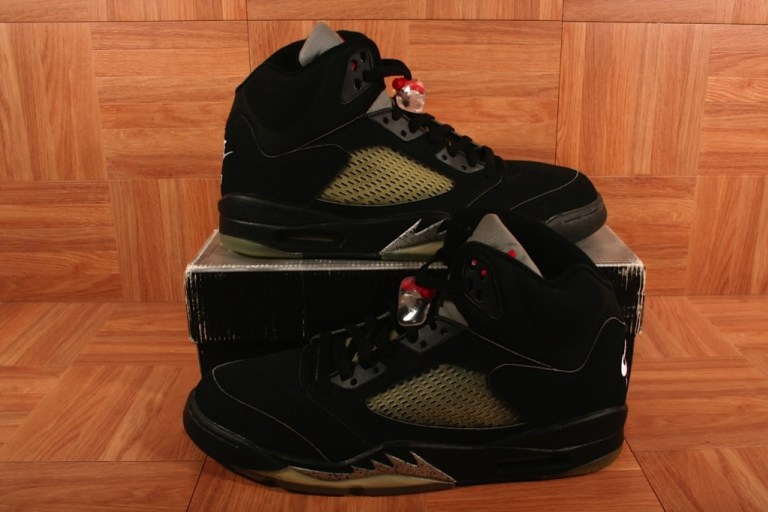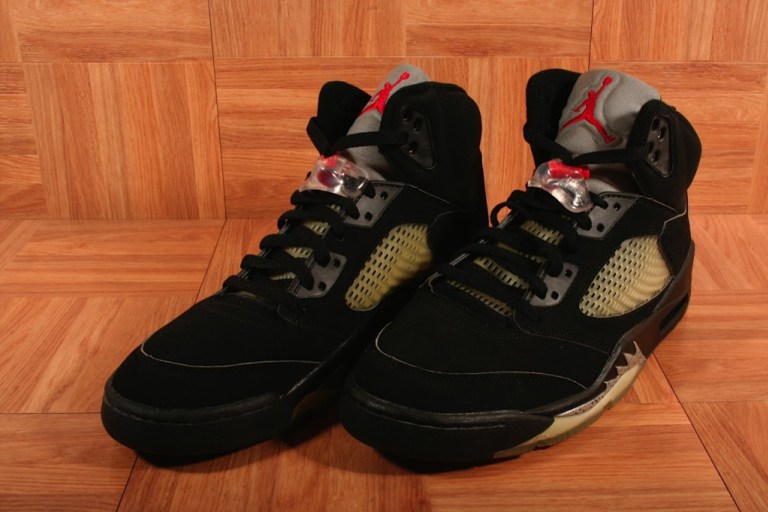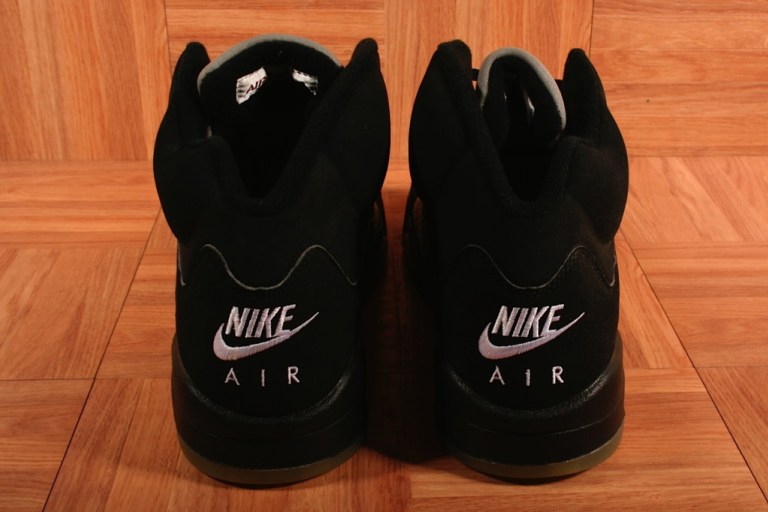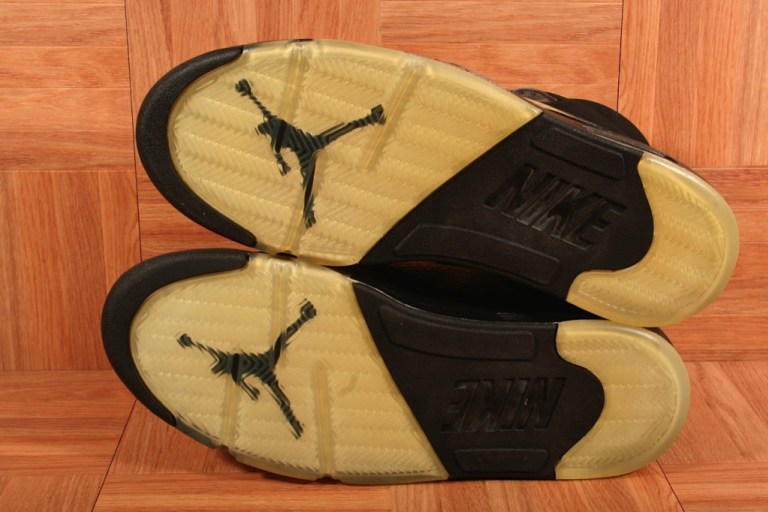 Jordan currently owns about 300 pairs. At one point he had more than 2500 pairs on display in the ShoeZeum. He even is in the 2013 Book Of Guinness World Records for the World's Largest Sneaker Collection.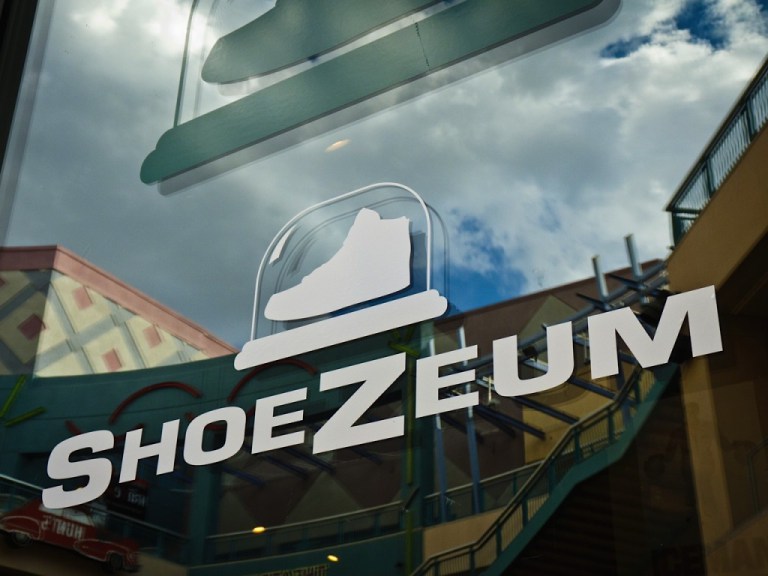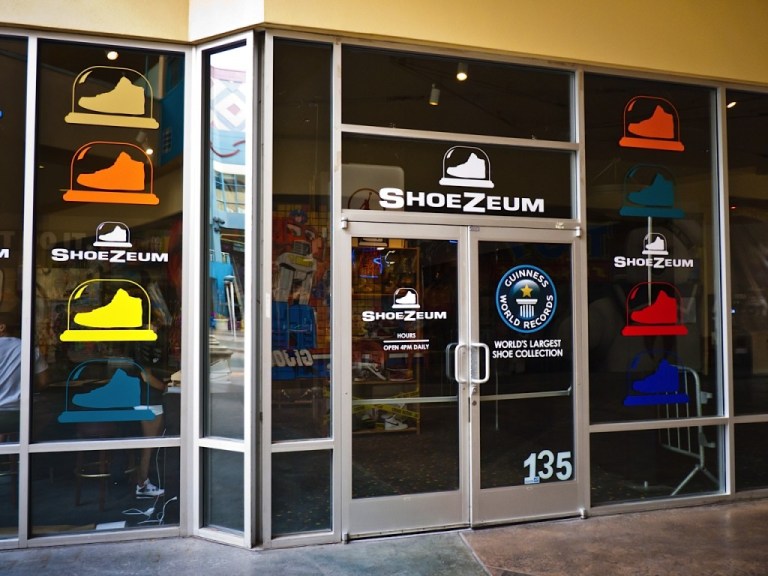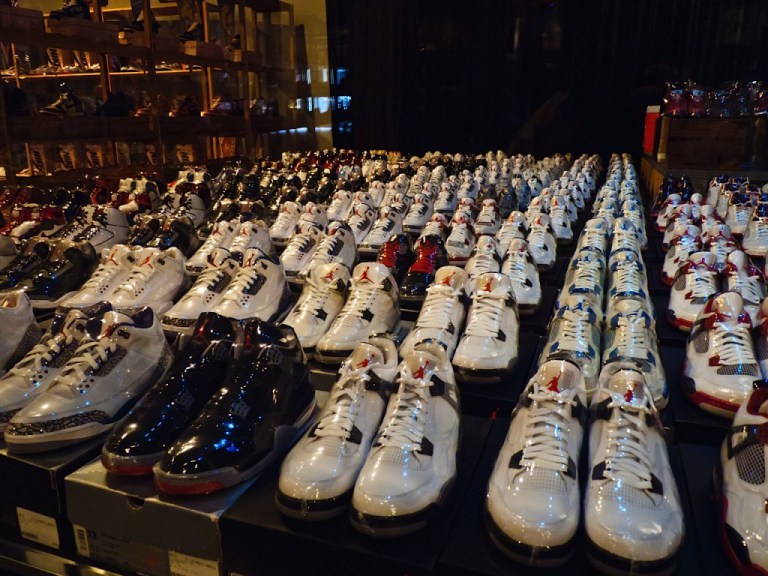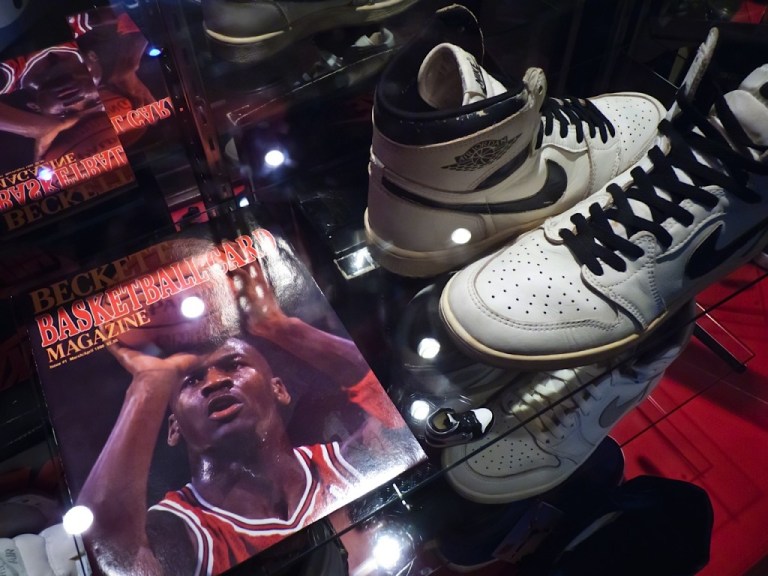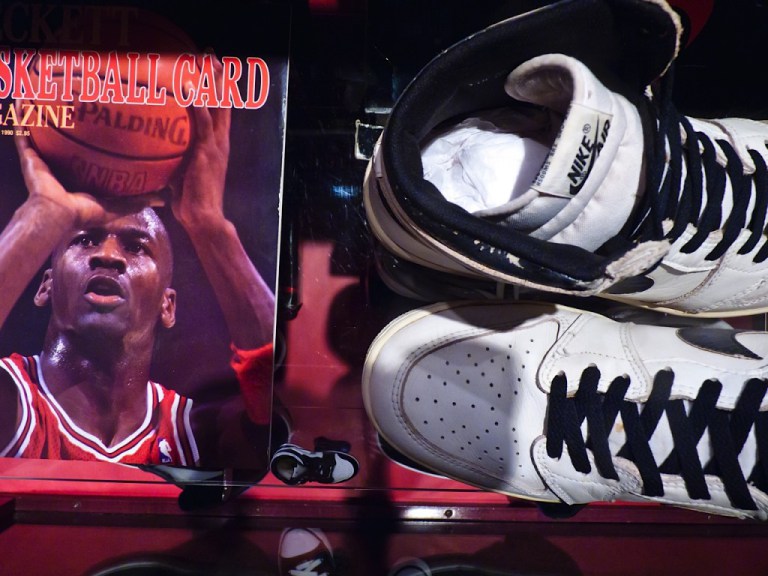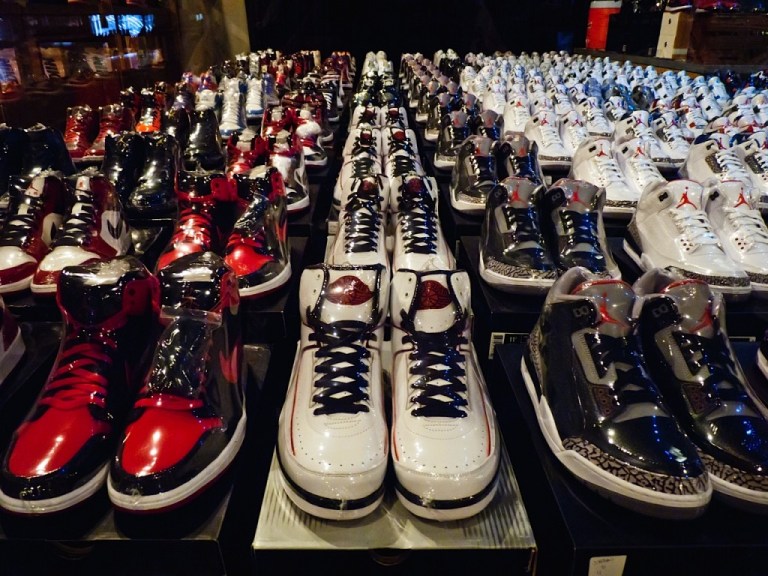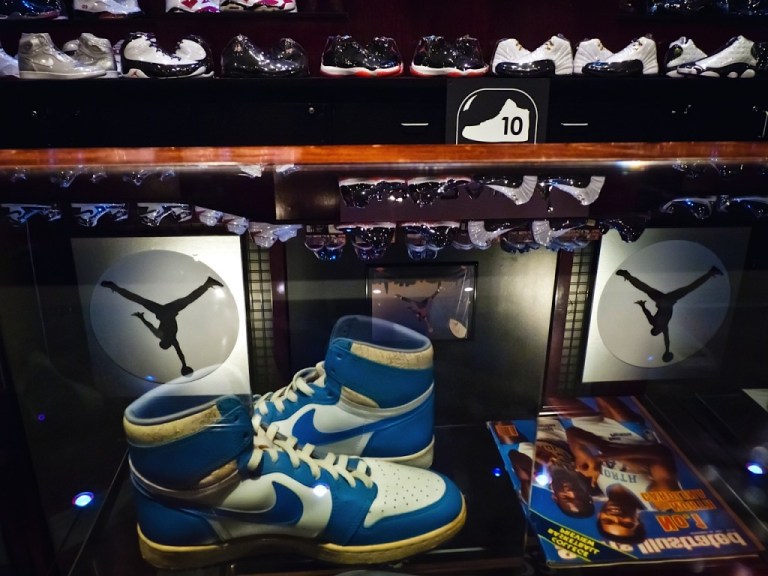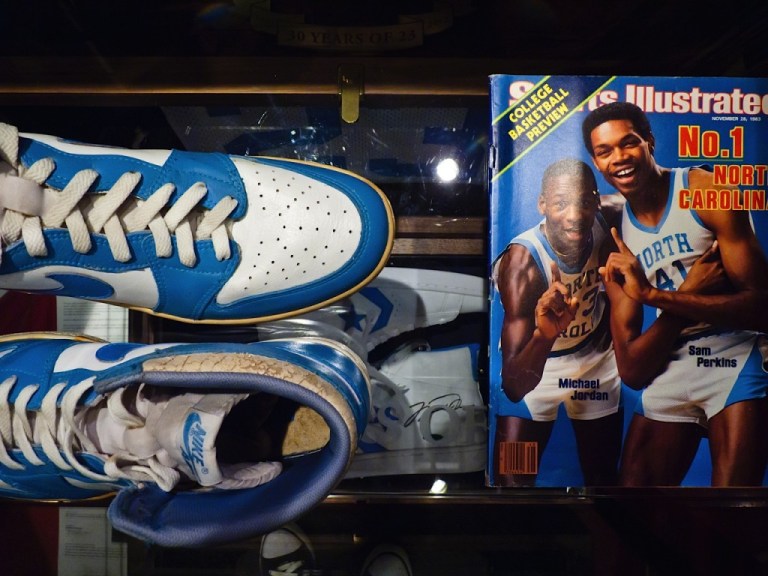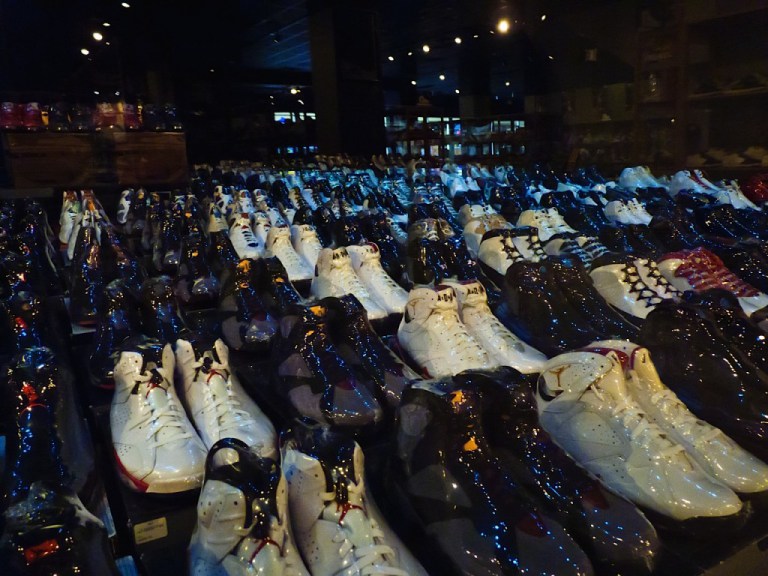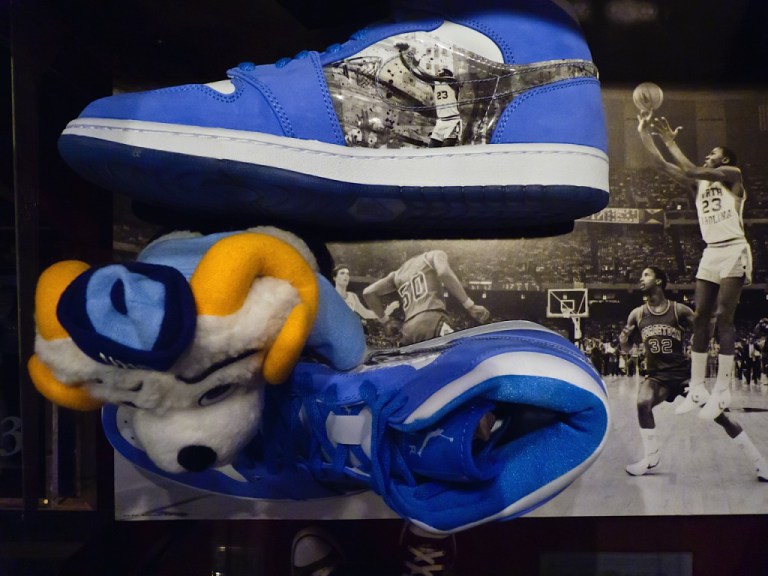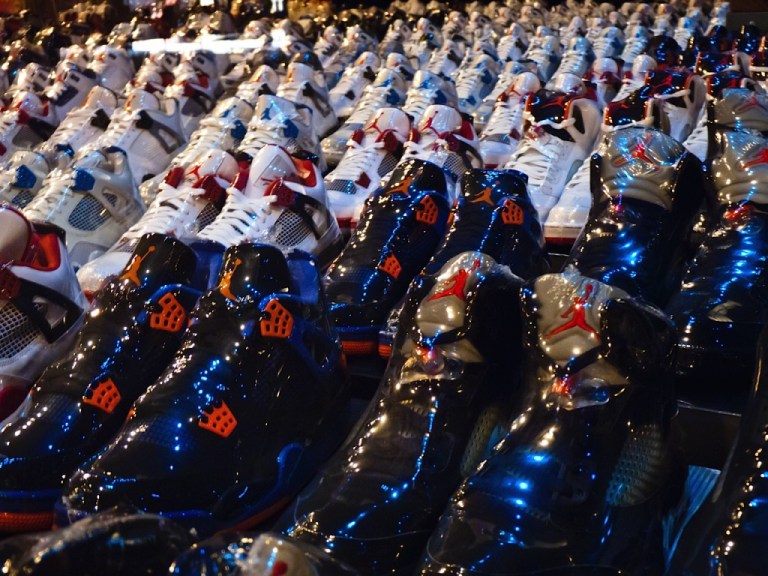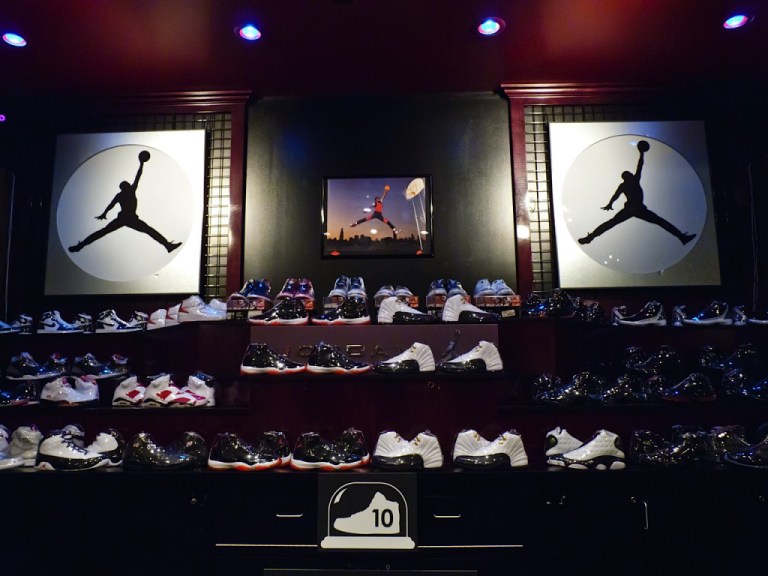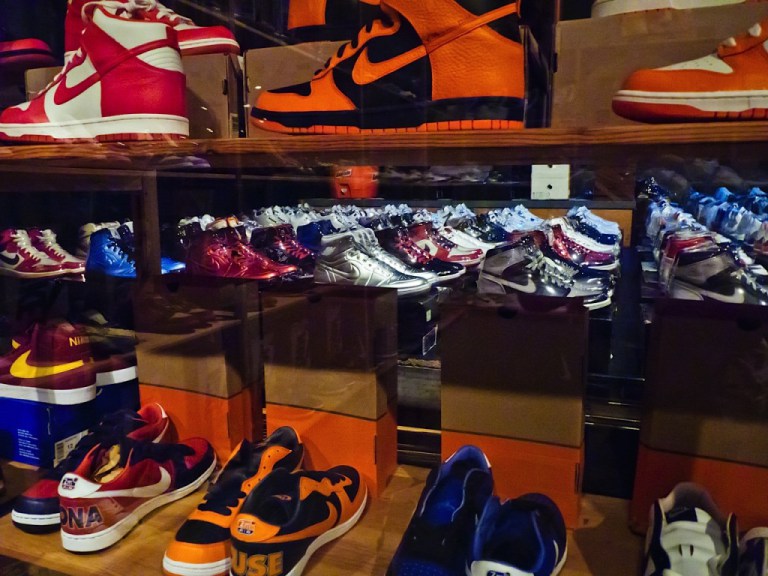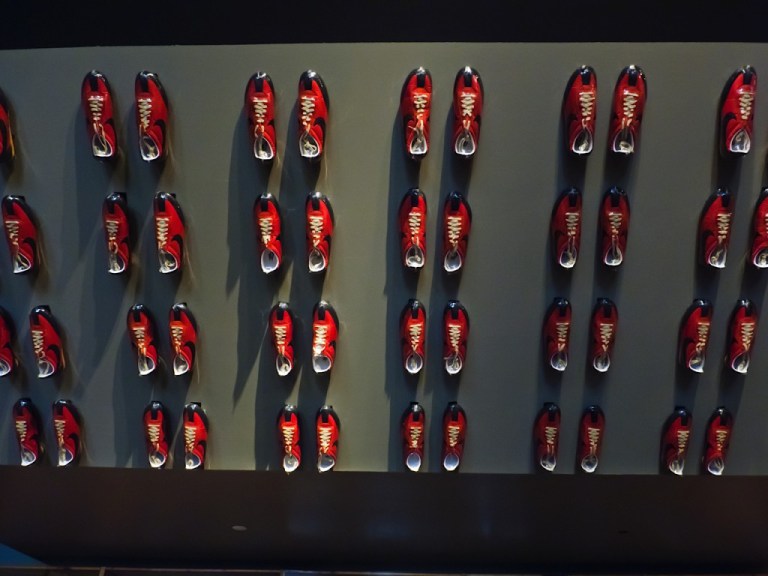 Which pair in your collection brings you the best memories? Why?
The Game Worn Air Jordan 1s. Every time I look at them I think of MJ lacing them up and wearing them. When I was growing up I always wanted Air Jordans. It is a dream come true to own a pair that MJ actually wore. I won these shoes on eBay in 2012. I was actually on a plane flight when the auction was ending. I used esnipe to place a bid on the auction at the very last minute. As the plane descended and prepared to land I pulled out my phone and hoped for enough service to see whether or not I won. When I got the email from eBay I leaped out of my seat in joy.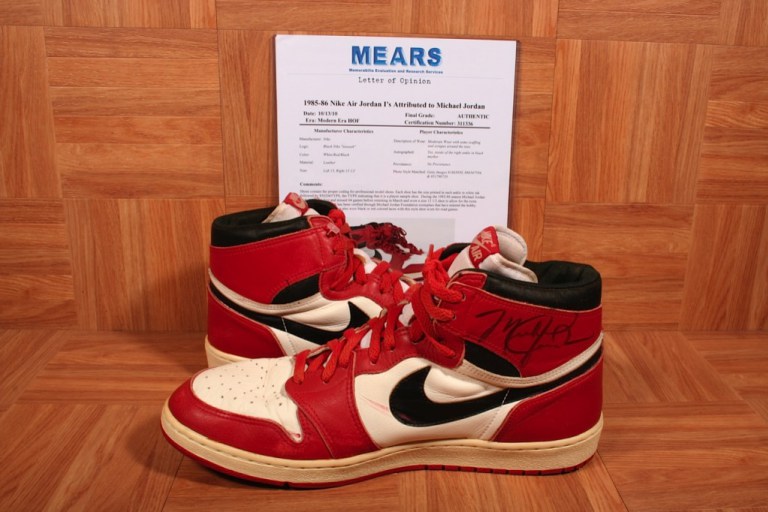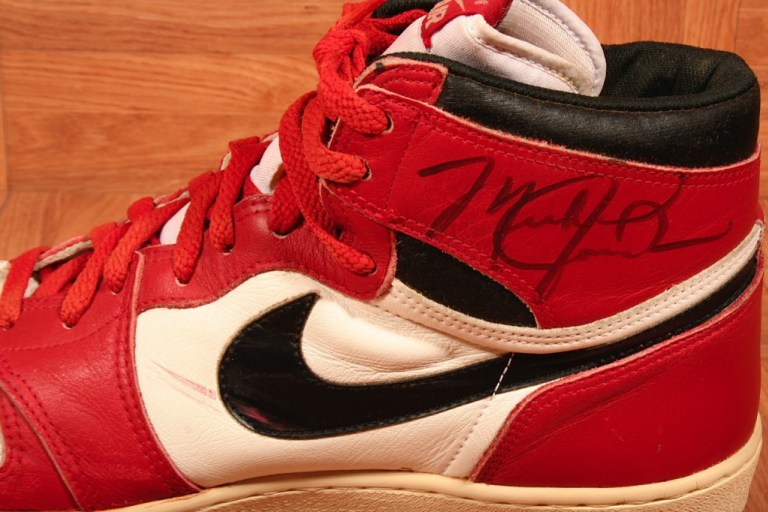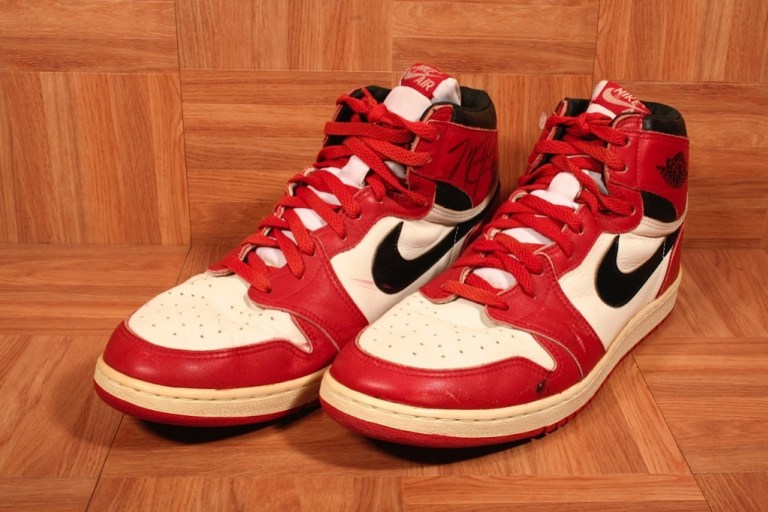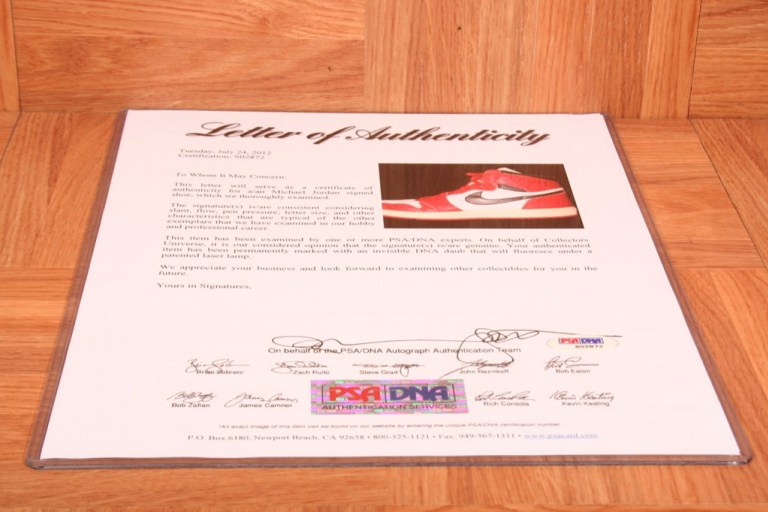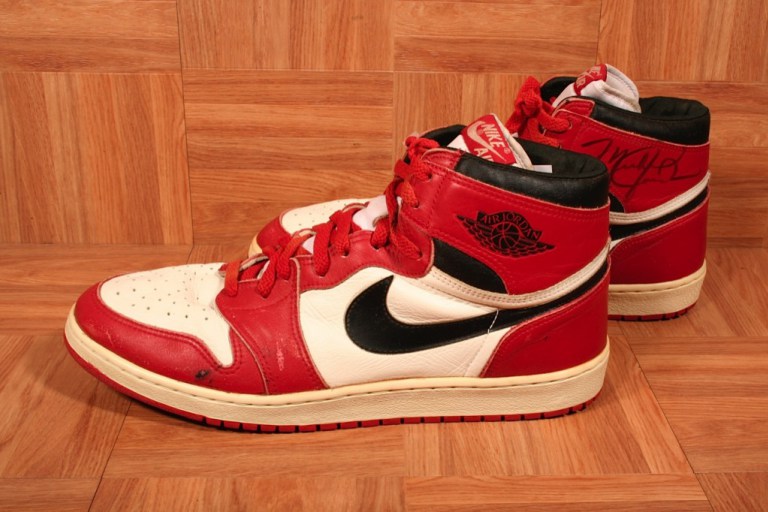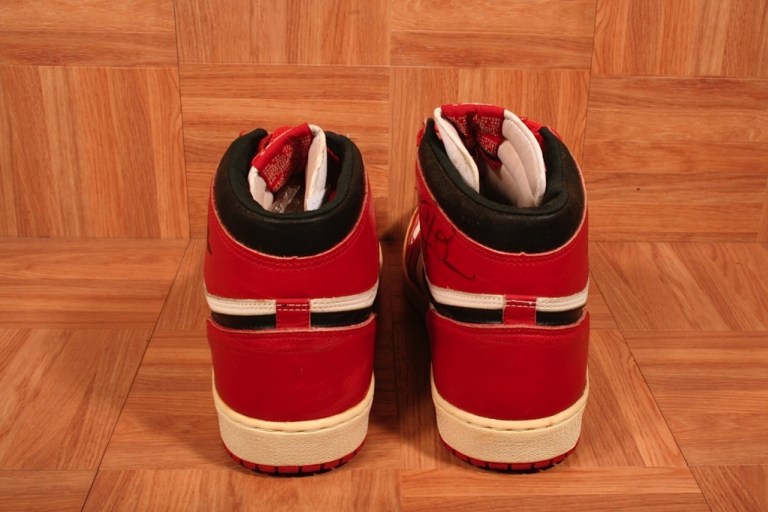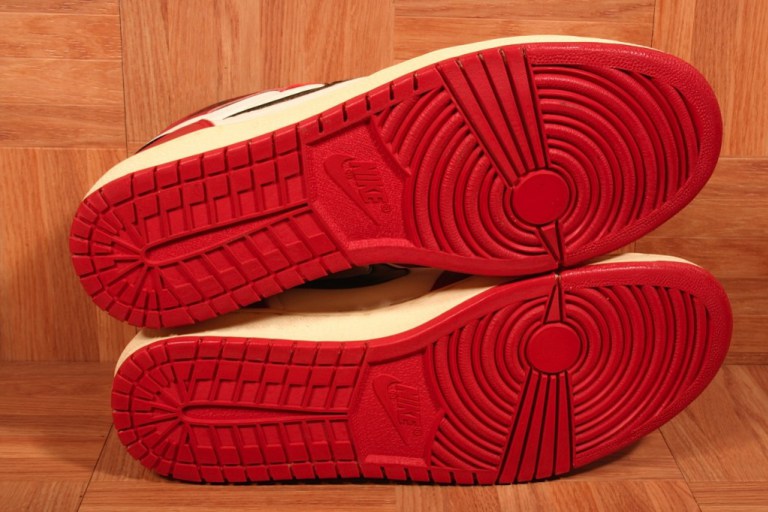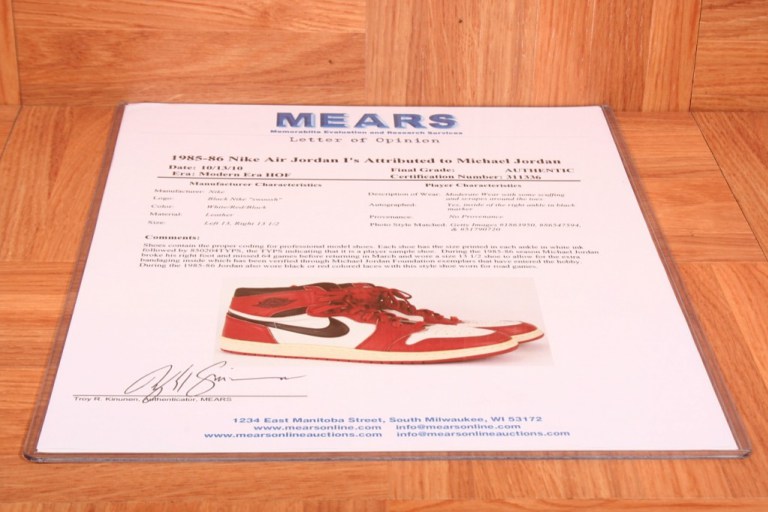 Which pair of kicks in your closet matches your personality best? Why?
What The Dunks! They are fun, whimsical, crazy, and serious all at the same time. I am very proud to have completed the entire What The Dunk Set. When I got my first pair of What The Dunks in 2008 I was instantly inspired to collect each and every shoe that makes them up. It took me more than six years to complete the set!
Gwen: Check out my post on the SB Dunks to see Jordan's What The Dunk Set.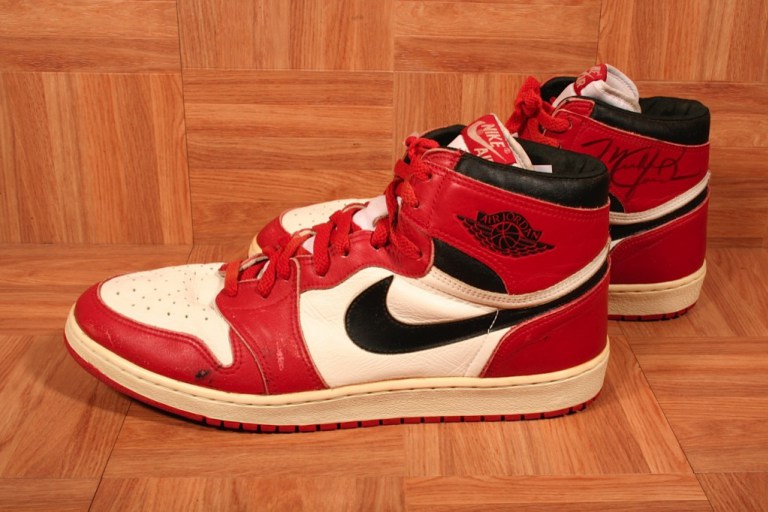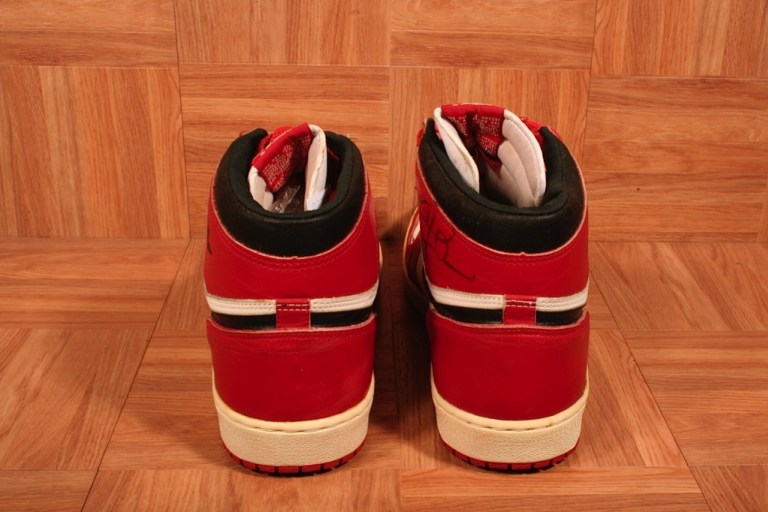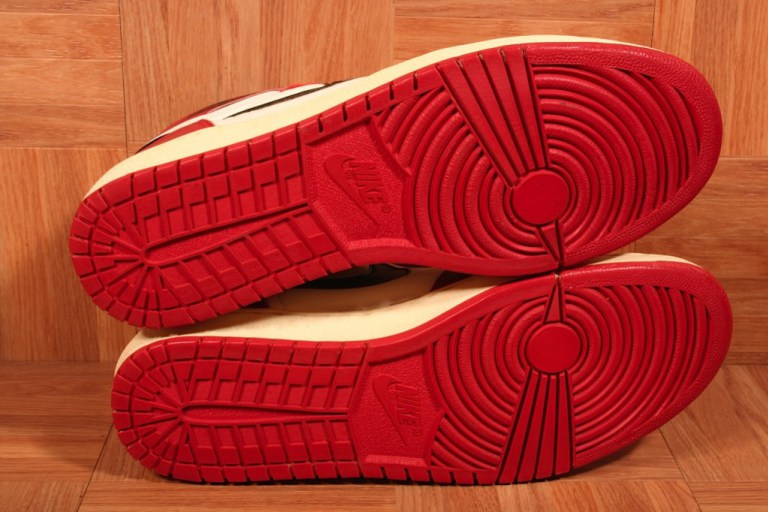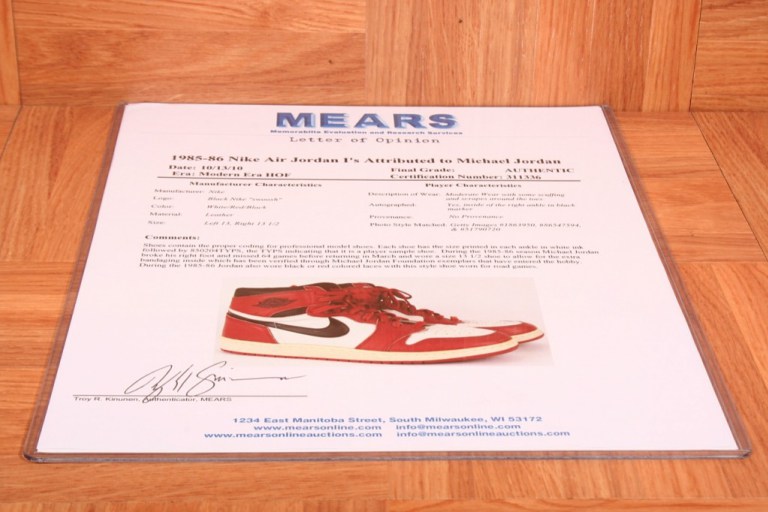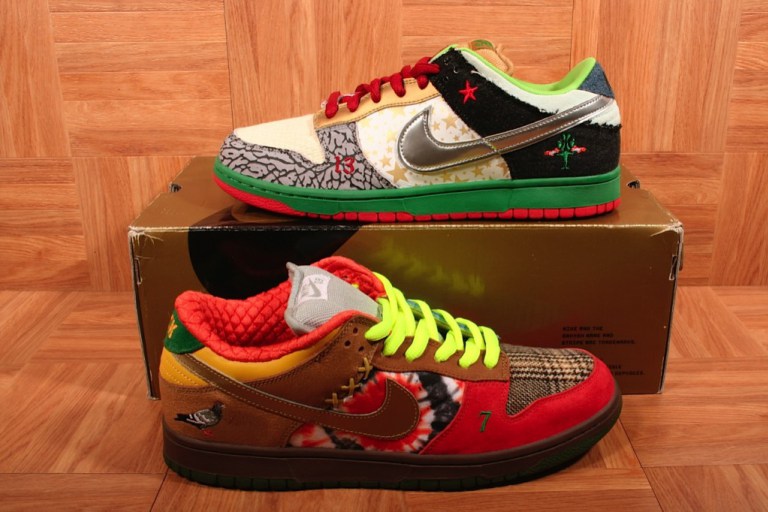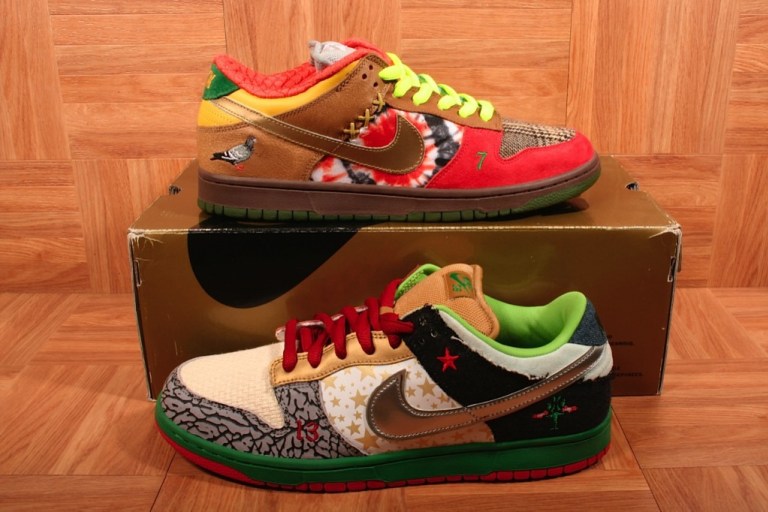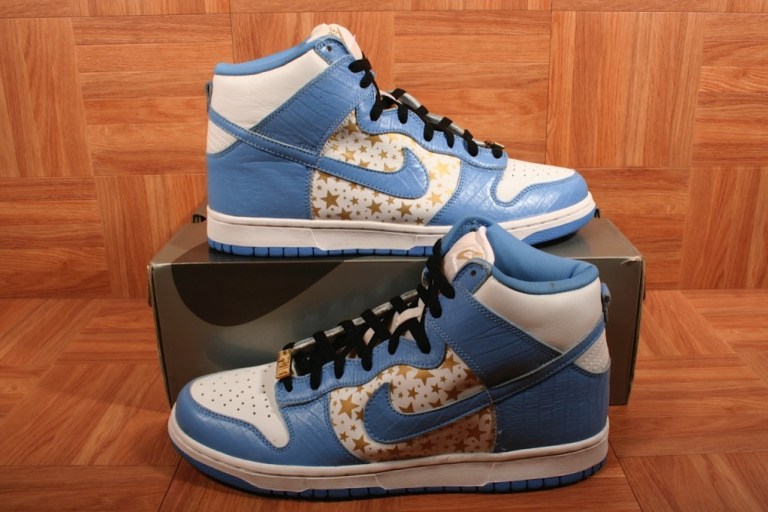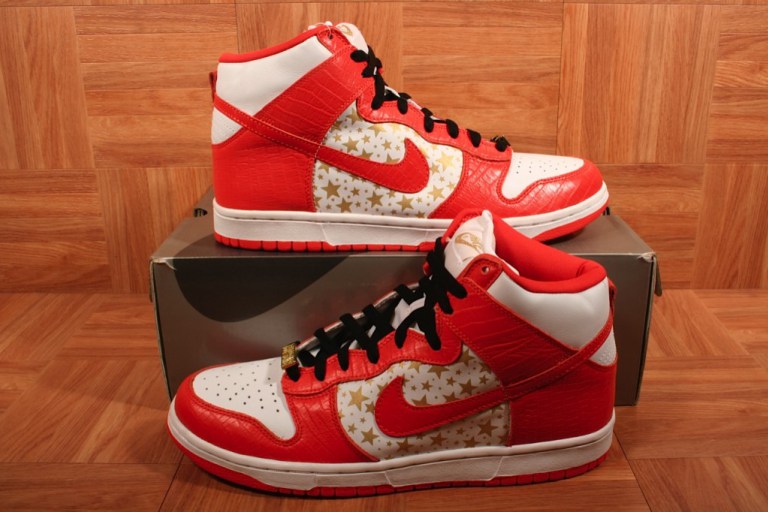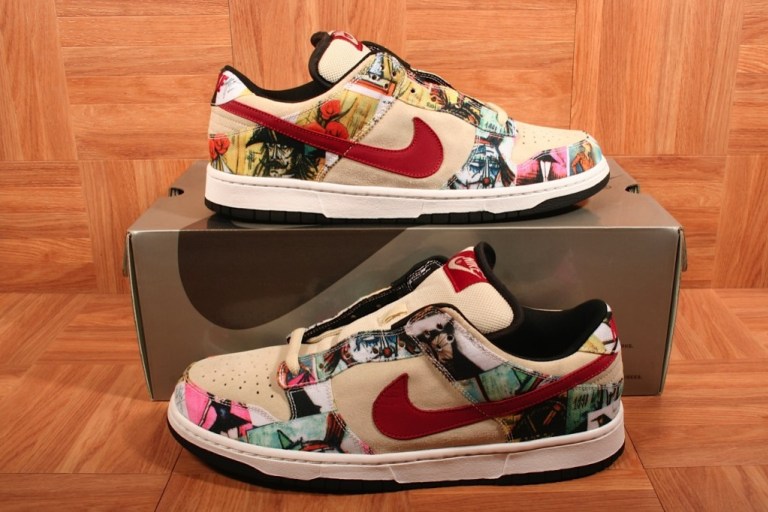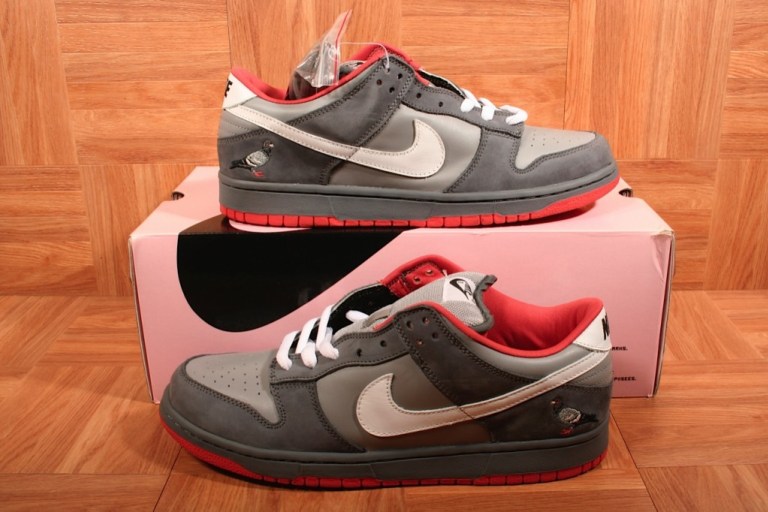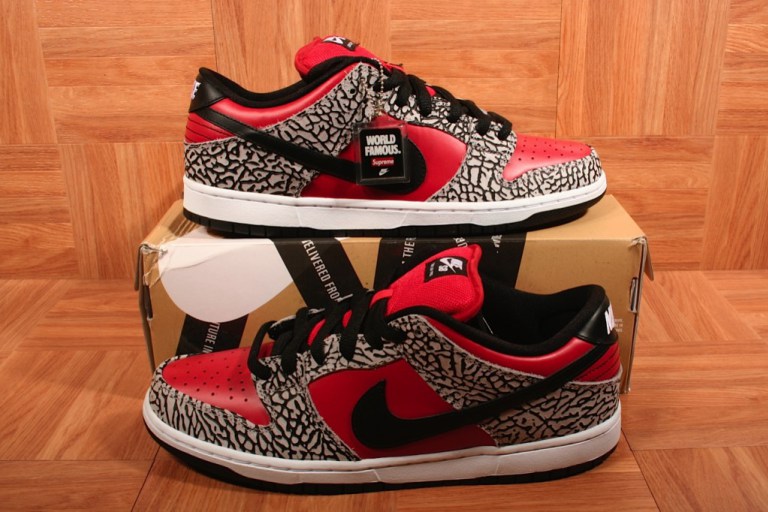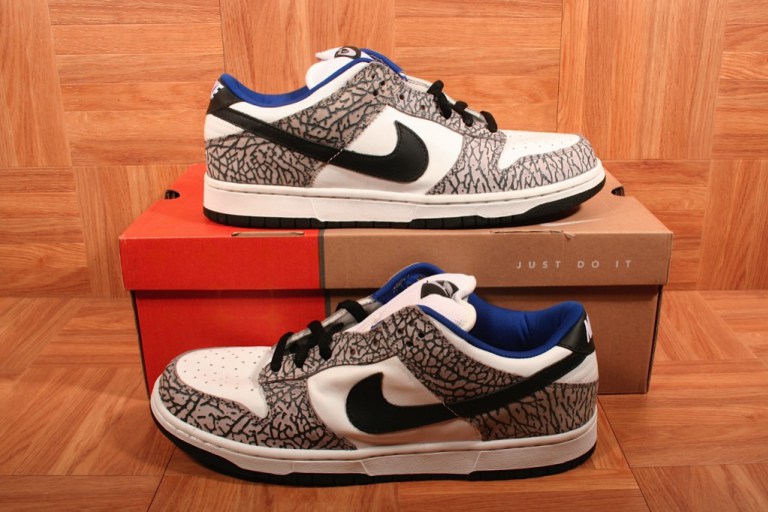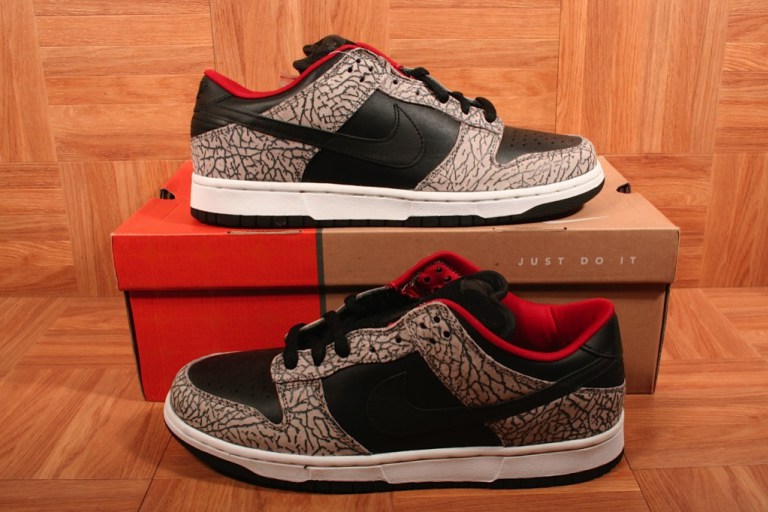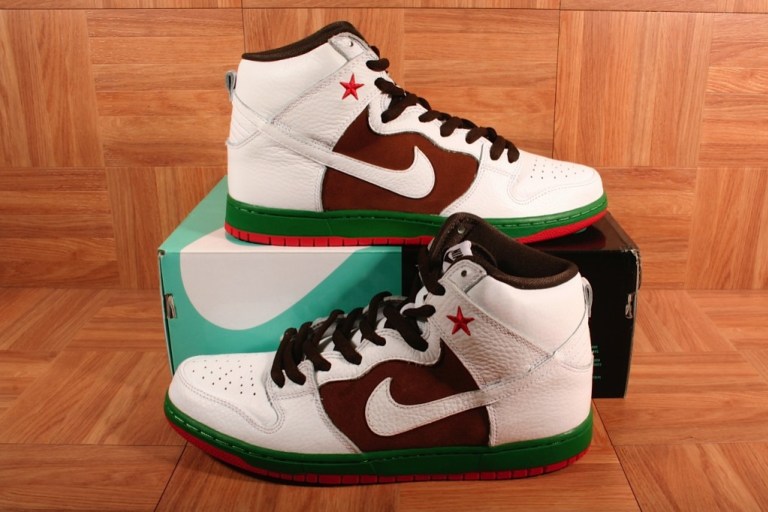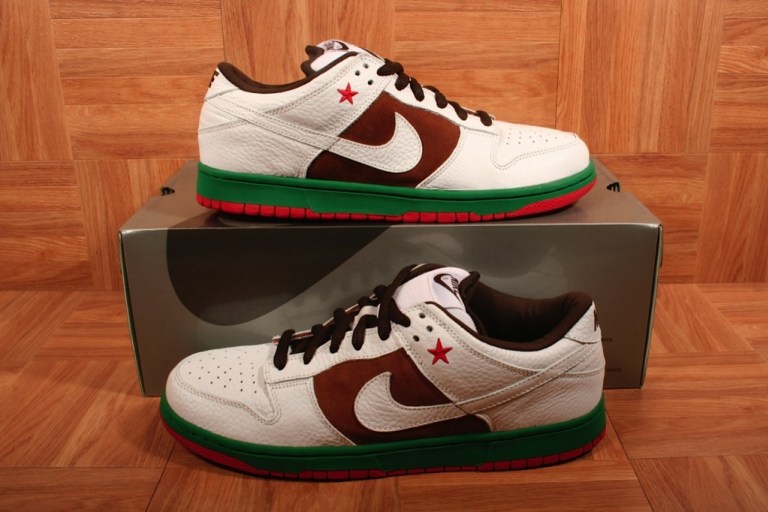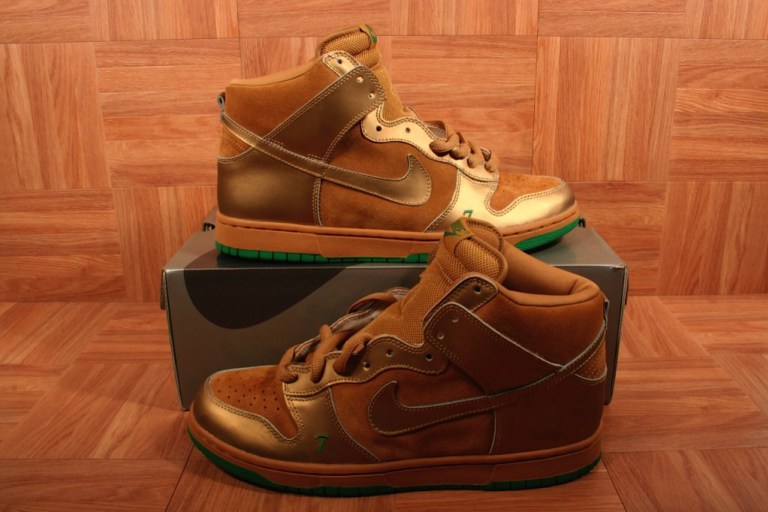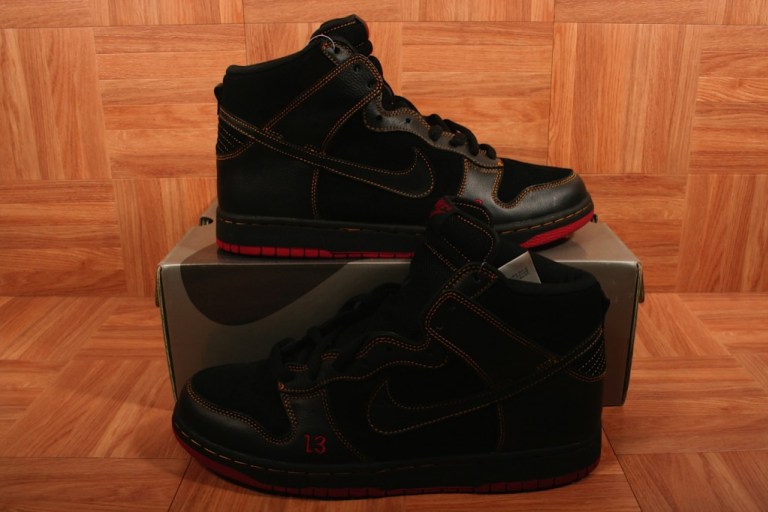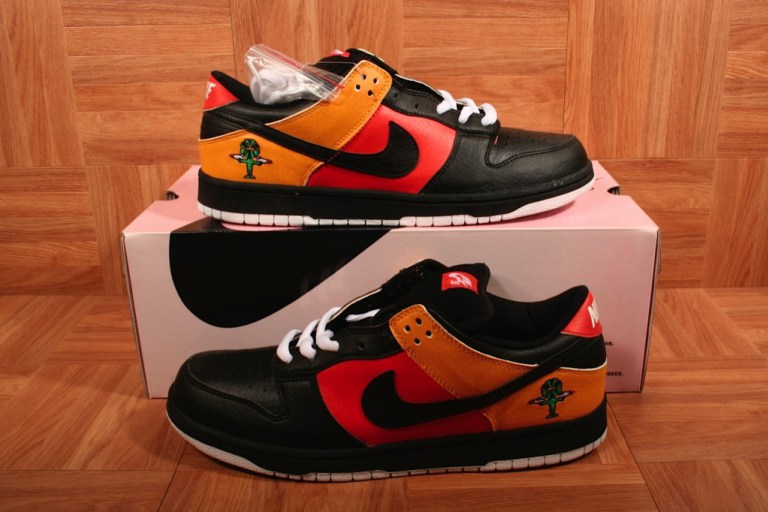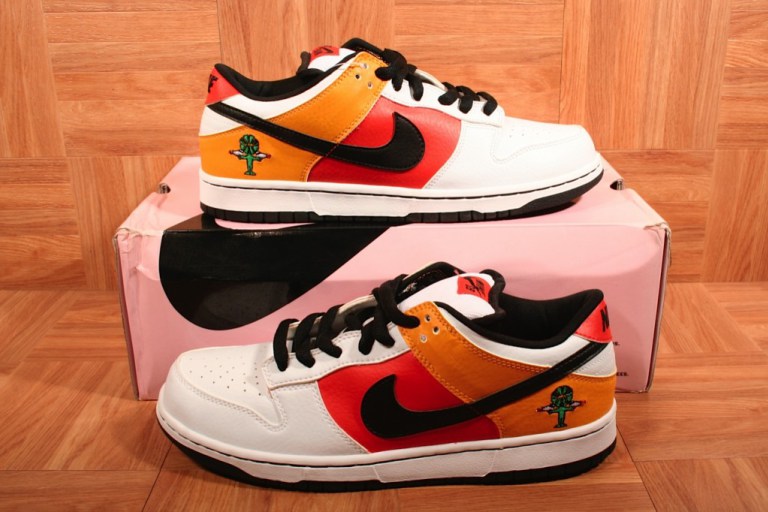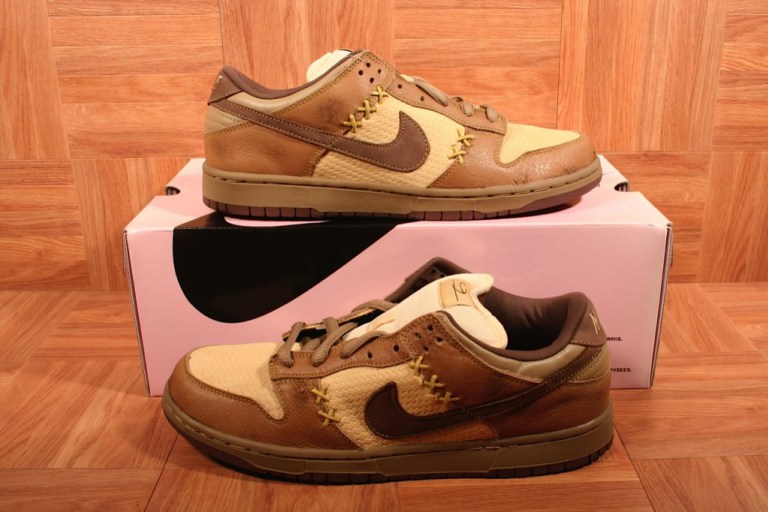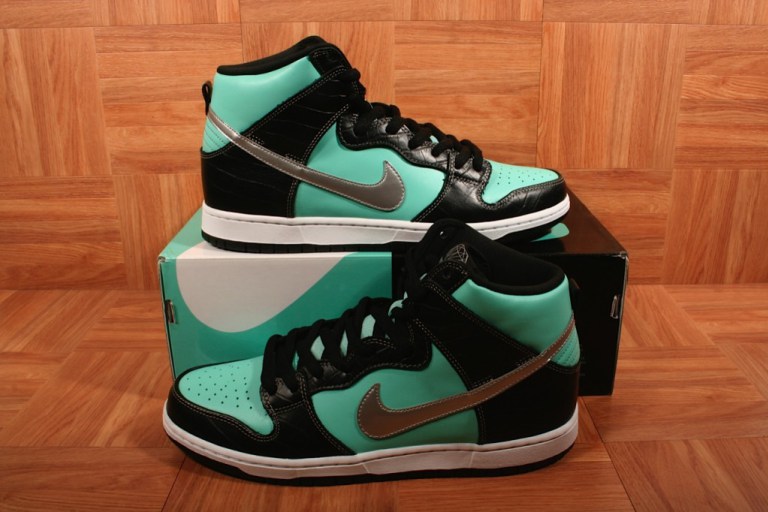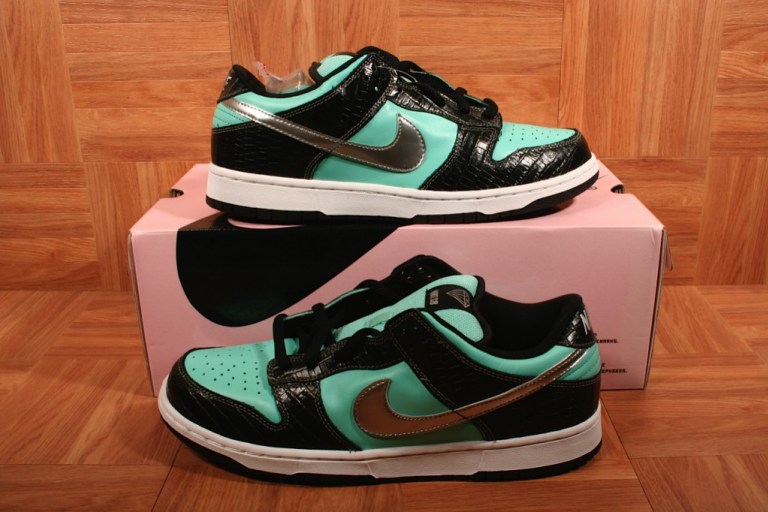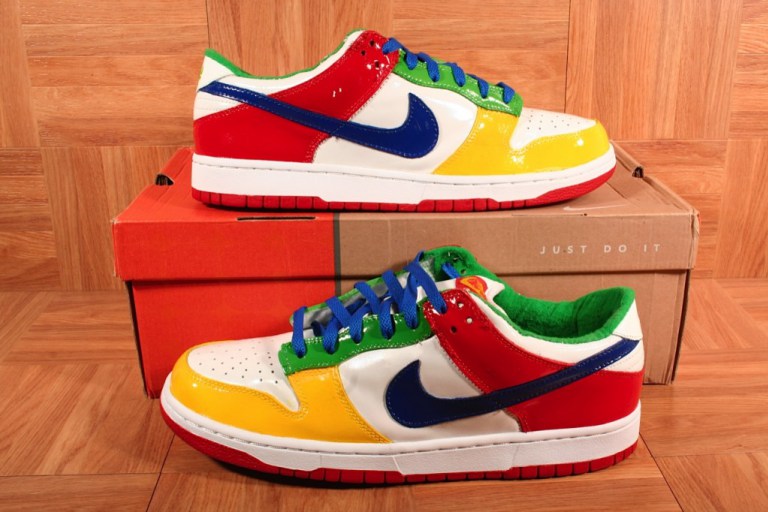 Which kicks in your collection are your guilty pleasure? Why?
Mark Covert's Nike Moon Shoes. I could literally stare at them all day long. These shoes represent three very important firsts.
   1 Nike's first major innovation was the Waffle Sole.
   2 Nike Moon Shoes were the first Nikes with Waffle Soles.
   3 Mark Covert was the first person to cross a finish line in Moon Shoes.
 Go to www.shoezeum.com to check out these amazing shoes. In my opinion they are the world's greatest sneakers.
What's your worst sneaker boo-boo?
I bought a pair of Black Quai 54 Air Jordan 5s on eBay that turned out to be fake. I did not find out they were fake until months after I purchased them. eBay and PayPal refused to grant me buyer protection. I ended up selling them to Buffalo Exchange.
---
Wanna know which closet door I'm kickin' in next week?
Share the love and please:
– Like FB: kick out of the box
– Follow IG: kickoutofthebox