Cop or drop? That's the question here - Today in the 'comeback edition'. Regularly you, dear community, vote for your top cop sneakers in our release calendar. For all of you who are still new: You can vote for every upcoming sneaker release and the sneakers you like best (cop!) will be presented once a week in a blog post. So there you are again and this week we get 3 styles you've already seen a few weeks ago but which are now finally celebrating their release or getting restocked! Lets go!
These sneakers convinced you twice:
That means you already know the sneakers out of our content. Also all three of them have already made it into your top 3 cop sneaker of the week. Your third place, the Union X Air Jordan 4 'Guava Ice' has made it back on this list because the release has been delayed.
But hopefully the time has finally come! The collab of Union and Air Jordan gives us two Colorways on the 4-piece silhouette and you can find all information here. The Guava Ice Colorway is especially appealing to you. A bright style, which is mainly in a pink/beige colorway. In addition there is a yellow outsole and light red and light blue accents.
Another special feature is the changeable tongue of the sneaker. As if Tinker Hatfield's fourth signature shoe wasn't hip enough, the Jumpman Brand and Union have come up with this chic color scheme. On August 29th, 2020 the style will be released at 09:00 am and will be available for 250€. Check out the list of all retailers here: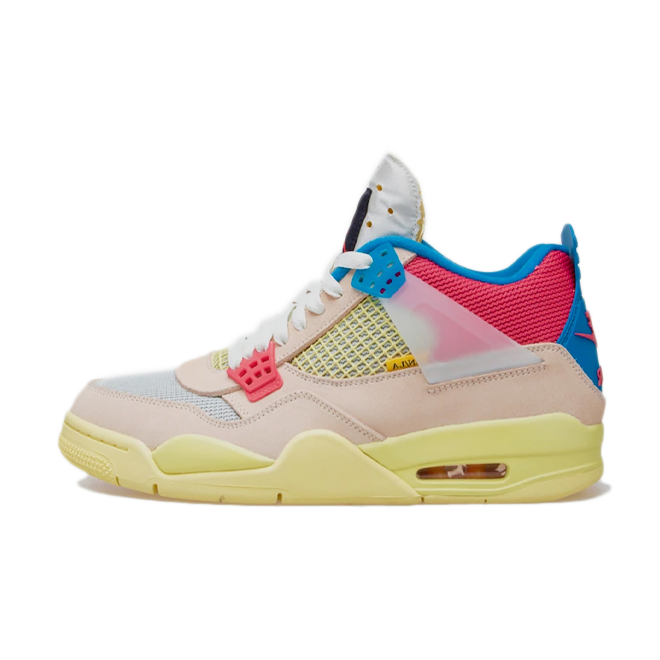 In this 'comeback edition' of the top 3 Cop Sneaker of the week, the two new AM1 OG Colorways, which recently celebrated their release, are back again. Why are they back in our release calendar? Because we are get lucky and these fire styles are back on the market at some retailers.
On your second place is therefore again the Nike Air Max 1 OG 'Magma Orange'. A you already know, this is a new OG colorway on the Air Max 1 silhouette, in orange. As usual the mudguard, the Swoosh and a few other small accents are coloured. The rest of the style comes as we know it with white mesh and grey overlays.
The sneaker will be re-released on Saturday, August 29, 2020, at 09:00 am at selected retailers and will be available for 139€. Some of you might know from last time that it's worth being fast here! I keep my fingers crossed that it works for you this time.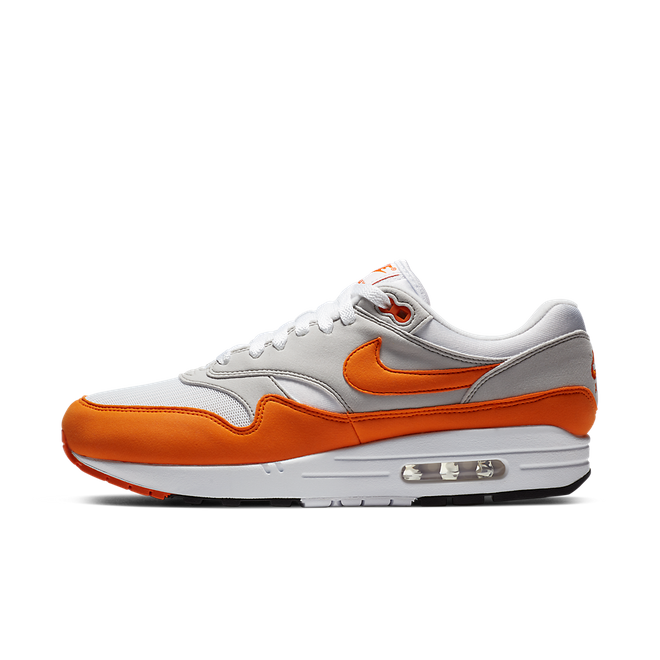 Your Top Cop Sneaker of the week 2.0
Your 1st place is also a 2.0 winner because the Nike Air Max 1 OG 'Evergreen Aura' has already made it to the top of your list. Since then a few more votes from you have been added and the style is being celebrated in the sneaker world.
Understandable, after all a new OG colorway is reason enough to celebrate, an AM1 goes one better and when we get a second chance to cop this hot sneaker there is no stopping us. In addition, the dark green, in which the details are coloured here, just looks really good.
Once again, Nike has done everything right 🤩! If you want to take a closer look at the style and read some background info, click here. Otherwise you can also read the release info here: Saturday, August 29, 2020, 09:00 am, from 139€.