Girls, the next adidas x Ivy Park collection is waiting for us. It's called 'I Heart' and comes with a Valentine's Day theme.
Not long now, the collection will already be on the market. The time will come on February 9, 2022 at 12 noon.
So that you can make a preliminary selection of the coveted items, we will introduce you to all the kicks and apparel pieces that will be launched as part of the new collaboration between adidas x IVY Park. We will also go into the vision and mission of the collection.
Let's go...
About 'I Heart'
This collection is all about love and especially love for yourself. Bold and sexy looks make up its DNA. The items in the collection shine in strong red to pink tones and a few neutral nuances combined with them bring the vibe back down to earth.
In terms of materials, we will see a lot of velvet, rib knit and faux latex. Complemented by typical performance fabrics, as well as graphic patterns. In this way, the designs can be combined from everyday to going out. Provided you're not afraid to be bold with colour.
The designs are based on Beyoncé's love of sport as well as fashion, combined with innovative performance influences from adidas. The collection is based on three guidelines, such as principles, activity and fashion.
In terms of garments, a velvet dress, a faux latex puffer jacket, a pique jumpsuit and a tracksuit stand out for us. In terms of accessories, the collection offers a heart-lip belt bag, a fisherman's hat, a cap and not forgetting a shoulder bag - all in bright colours, of course.
The sneakers from the Ivy Park collection
With the silhouettes in this new collab, there's something for both the gym and leisure for you. Let's start the highlight of the collection with…
Dem Beyoncé x adidas Stan Smith Dipped - IVY Park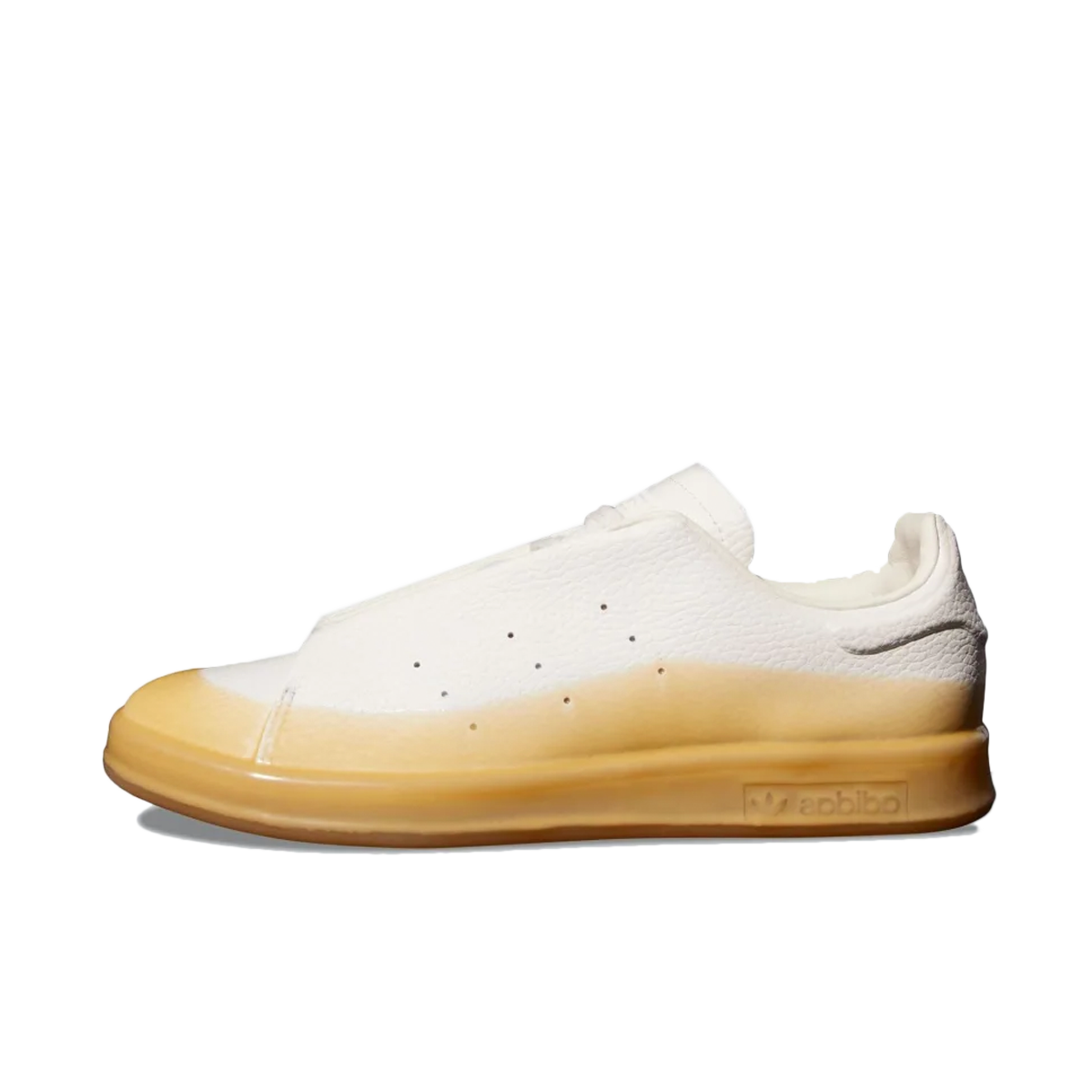 The classic Stan Smith sneakers in Cheeks (Off-White) are expected with a rubberized midsole and a fresh white leather upper and honey-coloured lower half. Not to mention, there's a little heart graphic on the outsole as a reference to self-love.
Beyoncé x adidas Superstar Mule - IVY Park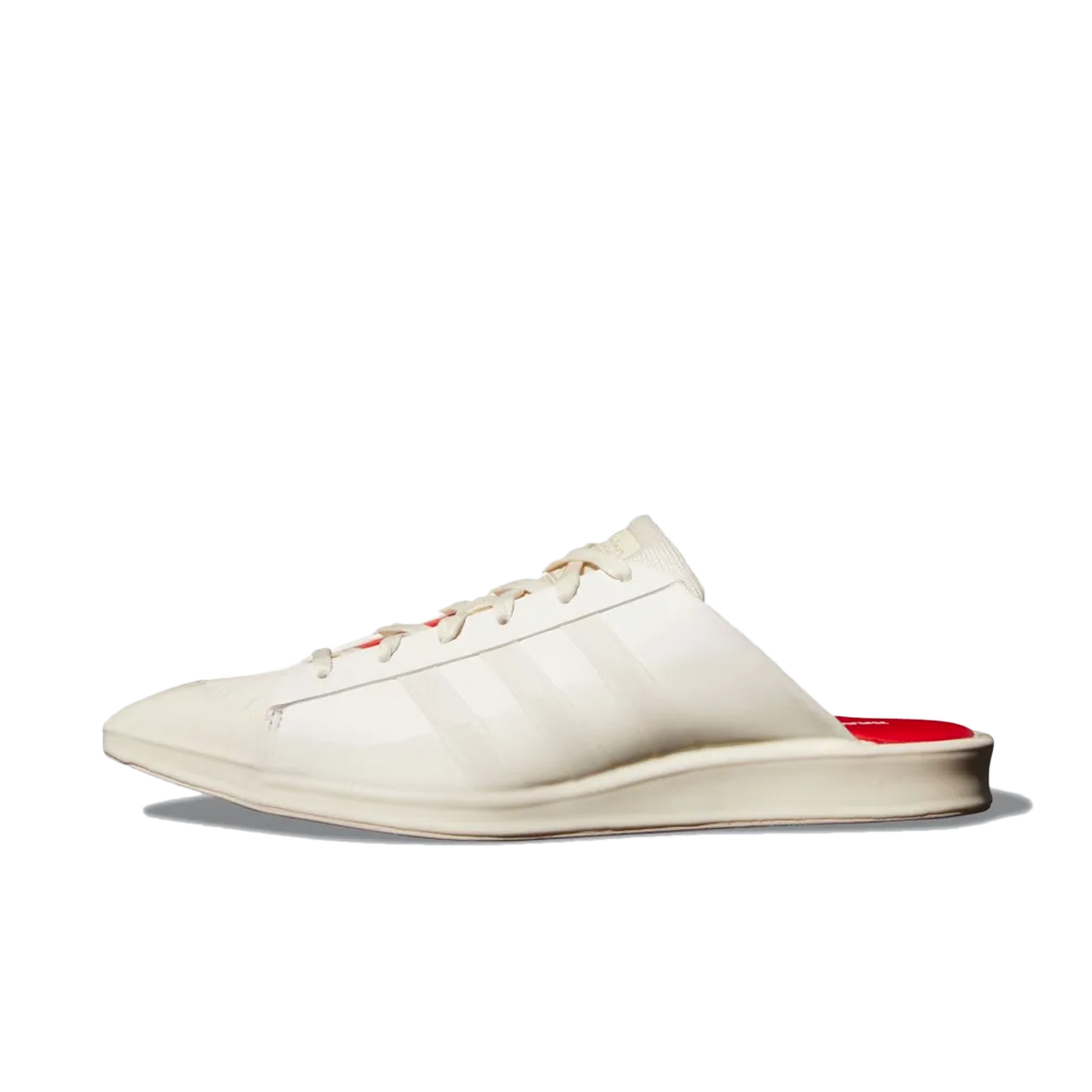 The collection also introduces a new silhouette of the IVP Superstar Plim, a slip-on style shoe. The Superstar Mule comes with red accents on the insole and lining, in a nod to Valentine's Day. However, the kicks particularly stand out from their relatives with their pointed toe.
Beyoncé x adidas Savage V4 - IVY Park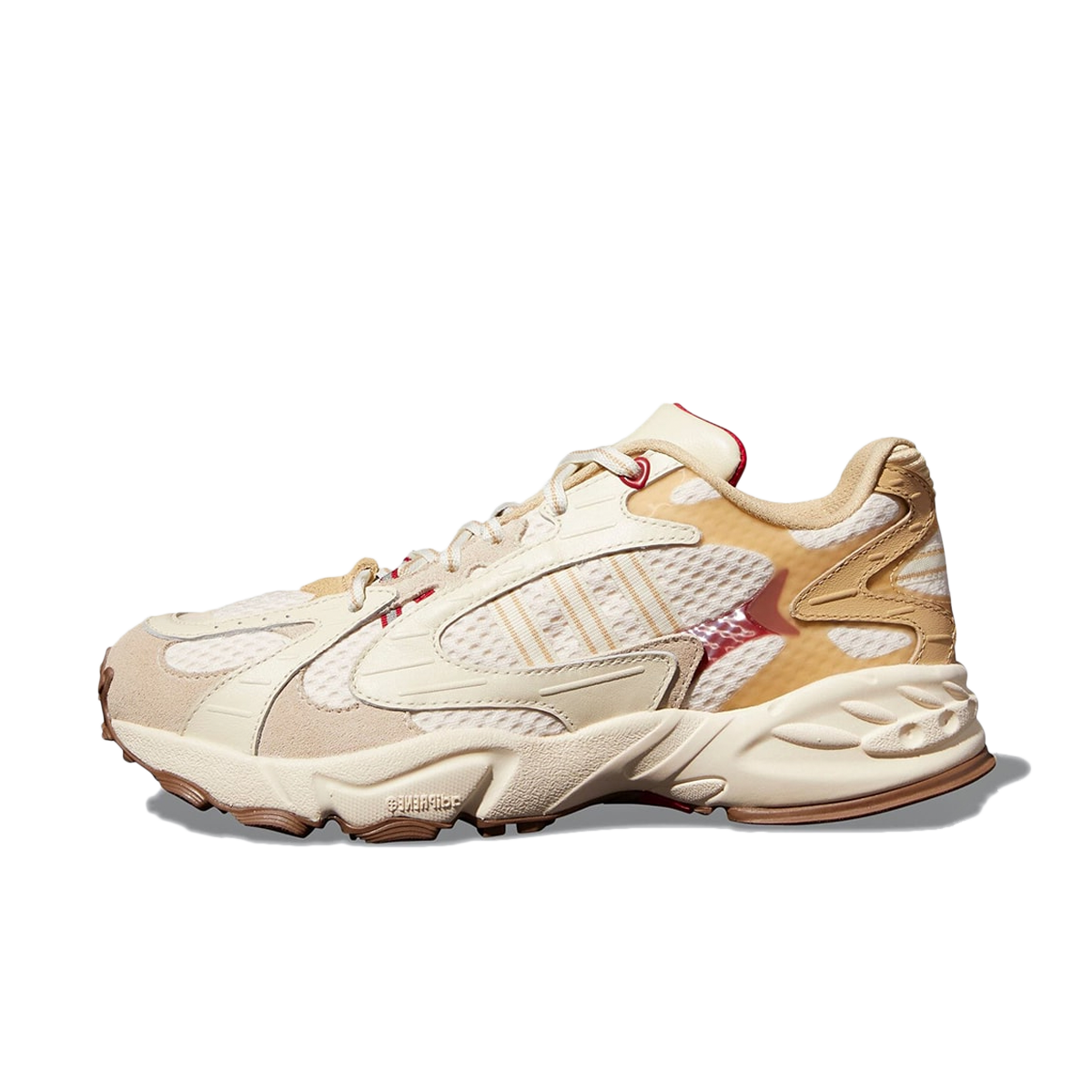 The Savage model comes in a new colorway, not quite as colourful as the majority of the collection, but nevertheless it too has allusions to the day of love. The silhouette is a mix of leather, suede, mesh. Red accents can be found on the eyelets, the IVY PARK branding on the heel and on the back of the tongue.
Beyoncé x adidas Adilette - IVY Park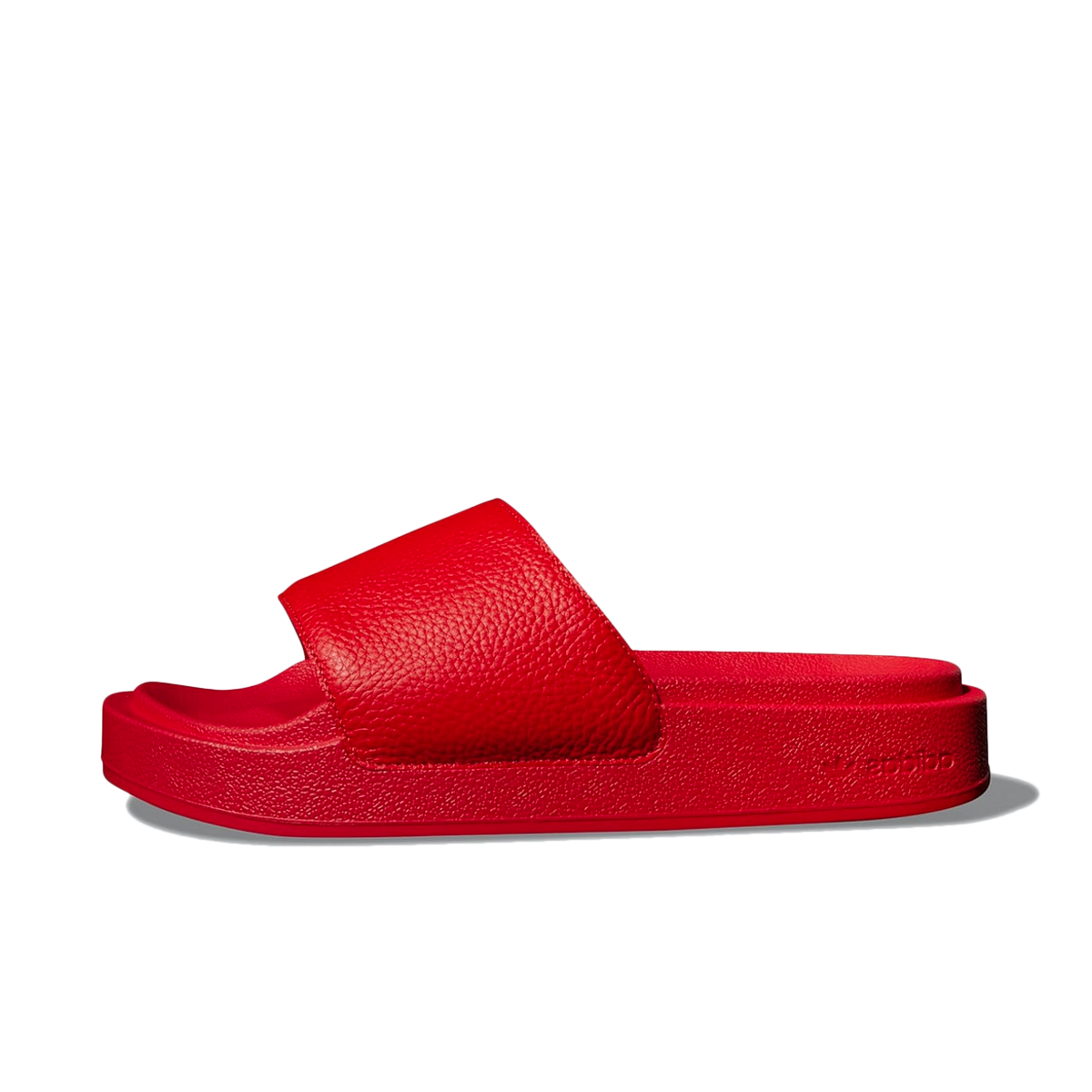 This pair is a classic adilette in a bold Lipstick Smudge Red. Perfect for the upcoming beach days or just cosy for home.
Beyoncé x adidas UltraBoost OG 'Pink' - IVY Park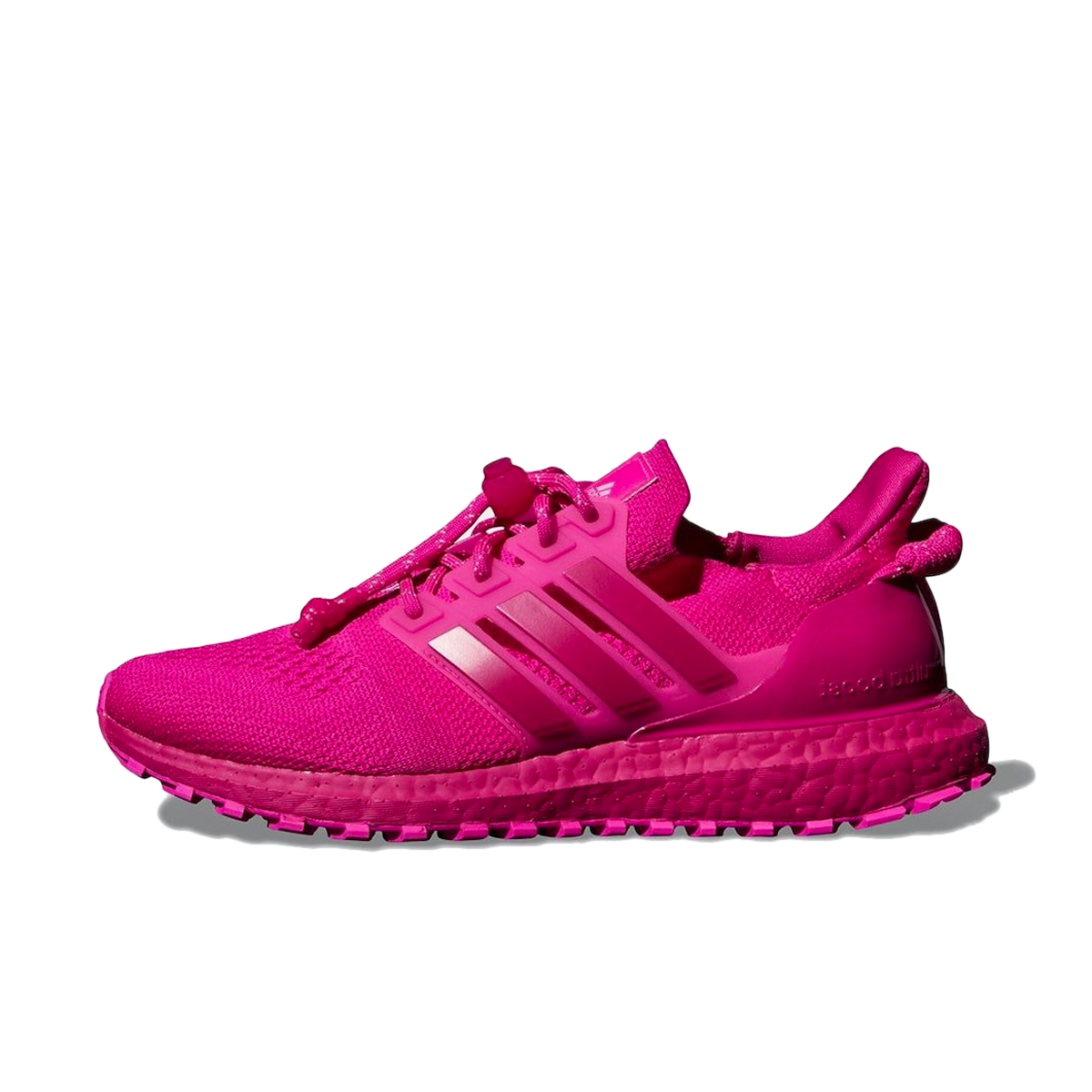 Last but not least, Queen B provides us with an UltraBoost in shocking pink. The tonal look is only slightly interrupted by an even brighter Primeknit. The kicks definitely give us a hot foretaste of what to expect in terms of colour in the collection.
Don't forget, from February 9 at 12pm sharp, you can grab the 'I Heart' adidas x IVY Park collection online on the adidas website and from February 10, 2022 it will also be available in selected shops worldwide.
Don't forget to follow to our WMNS Instagram channel and check out our release calendar to make sure you don't miss any important dates.