Levi's and New Balance are joining forces to expand the 990v3 collection by releasing not one, but two pairs of the model. Although the sneakers have an identical construction, they both carry different colorways.
The upcoming pair of the 990v3 shows that a lot of time and attention has been paid to it. The model is made from a number of different materials. Levi's is known, among other things, for its wide collection of clothing made of denim. Thus, the brand takes this material to the new model collaboration. The base of the sneakers are made of Shrink-To-Fit denim, over which are overlays that are made of rough suede.
Levi's x New Balance 990v3 'Grey' | M990LV3
The first pair features an upper on which different shades of the colour grey can be found. The base of the silhouette is dark grey, with overlays that have a light grey tint. The sole of the sneaker is white and matches the upper perfectly.
On the side of the model is a grey N-logo. It reflects in the dark and is finished with a dark grey edge. Attached to the N-logo is a Levi's tag. This shows that the pair is a collaboration between the two brands.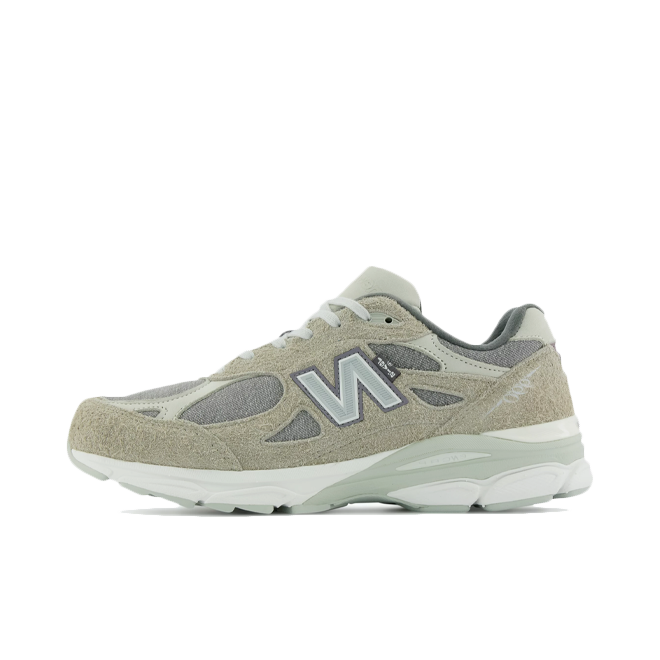 Levi's x New Balance 990v3 'Blue' | M990LI3
The second pair takes on a different colorway. This variant dresses up in different shades of the colour blue. The base of the sneaker is dark blue, over which overlays can be found with a light blue colour. Furthermore, the shoe contains a white midsole and a blue outsole to match its upper.
The N-logo that can be found on this pair is dark blue. The N-logo is finished with an off-white border and reflects in the dark. The Levi's tag is also attached to the N-logo to indicate the cooperation.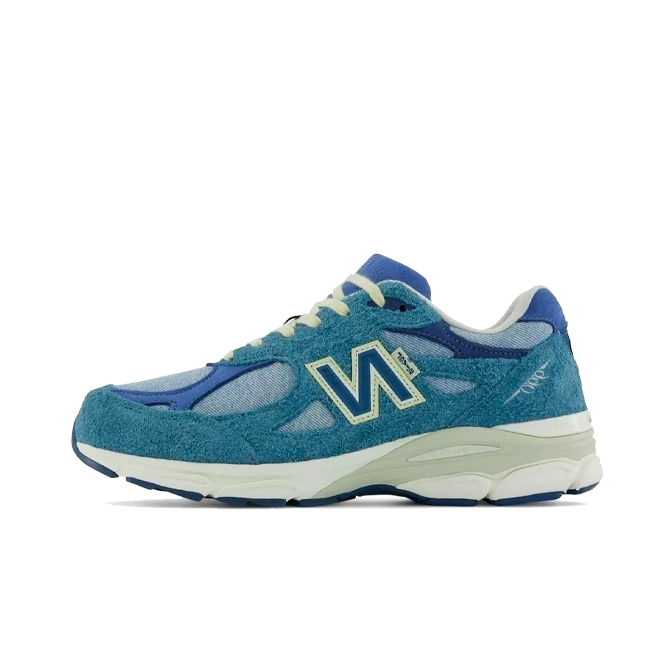 Both colorways of the Levi's x New Balance 990v3 will be released on Thursday, September 9, 2021 at 10:00 AM. Are you curious which other sneakers will be released soon? Download the Sneakerjagers app and follow us on Instagram, Facebook and Twitter.